Hamas' navy says it has captured Israeli dolphin spy, claim reports
No one is exactly sure if they mean a type of submarine or the mammal
Caroline Mortimer
Wednesday 19 August 2015 16:34 Comments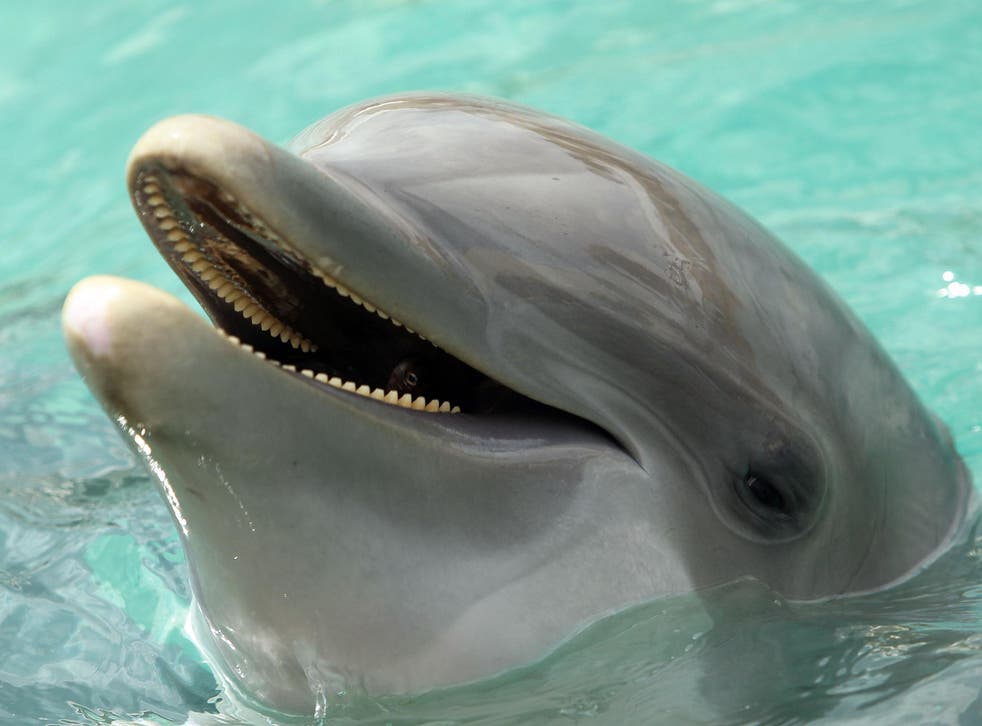 Hamas has reportedly captured a dolphin and claimed it is an Israeli spy.
According to the Times of Israel, a station operated by the Israel Defense Force has reported that Hamas has claimed the dolphin was equipped with "spying equipment" including cameras.
Israeli Army Radio, which is run by the Israeli Defence Force, say Hamas claims it was captured off the Gaza coast by the organisation's naval unit.
A Palestinian newspaper based in Jerusalem, Al-Quds, reported Hamas commanders spotted the dolphin making "suspicious moments" in a Palestinian port.
They say the capture took place several weeks ago. Israel Today reports that the dolphin was dragged onto a beach in Gaza for "inspection" but its ultimate fate is unknown.
YNet News also reported Al-Quds had said the dolphin was outfitted with a device capable of firing deadly arrows.
This is not the first time members of the animal kingdom have been accused of spying for Mossad.
Turkish media has made allegations in recent years that birds had been found with Israeli tracking devices.
In 2010, an Egyptian official said "Israeli controlled sharks" were attacking tourists in the Red Sea.
Register for free to continue reading
Registration is a free and easy way to support our truly independent journalism
By registering, you will also enjoy limited access to Premium articles, exclusive newsletters, commenting, and virtual events with our leading journalists
Already have an account? sign in
Join our new commenting forum
Join thought-provoking conversations, follow other Independent readers and see their replies