'Ikea Monkey' Darwin adapting to normal life two years after internet stardom
Darwin the monkey shot to fame in 2012 after being pictured wearing a jacket in an Ikea store in Canada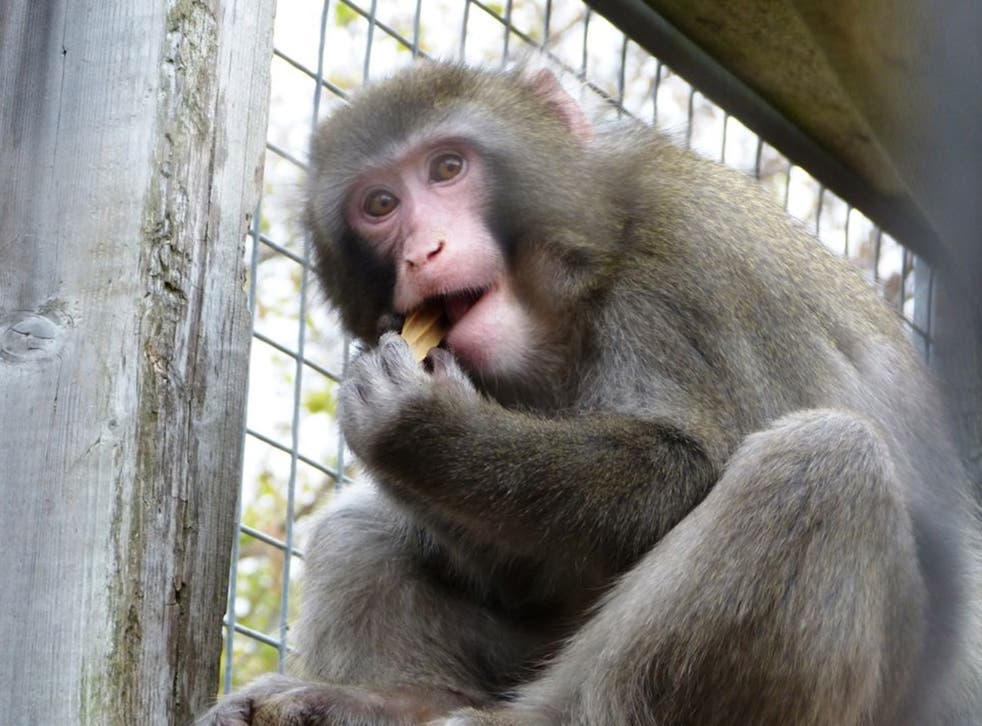 Just over three years ago a photograph of a tiny Japanese snow macaque sporting an equally tiny faux-shearling jacket was posted online. The snapper claimed to have spotted the monkey wandering round the parking lot of an Ikea store in Toronto, Canada and the creature became an instant internet celebrity complete with his own hashtag, #IkeaMonkey.
Hundreds of thousands of web users expressed their amusement at the unlikely scenario, sharing images and jokes across social media – it was only after the public had moved on to the next viral sensation that it emerged the monkey in question, Darwin, was being kept illegally as an exotic pet.
Wearing a nappy under the jacket in which his owner had dressed him, the dexterous creature managed to escape from a cage in the woman's car.
Animal protection services took him away, and he ended up in the care of a volunteer-run animal sanctuary, Story Book Farm, in Sunderland, Ontario.
"He was only aged between four and six months when he came to us – he absolutely should not have been ripped away from his mother," sanctuary volunteer Daina Liepa The Independent.
Thankfully Darwin quickly began to adjust to the new environment. Now aged about three and a half, Darwin is three times the size he was in the Ikea picture and enjoys an active life climbing and jumping about.
"He's a very strong-willed little character," Ms Liepa said.
The sanctuary has just agreed to take in two older male macaques and staff hope to introduce Darwin into their enclosure.
"They are potentially a good match, but it's like people being introduced – they may or may not like each other," Ms Liepa said.
"For so many reasons it is wrong and cruel to have a monkey as a pet. We try to provide a home for them that is better than what they had in the past. There are no shearling coats and no nappies here."
Story Brook Farm is dependent on donations. To make a donation visit http://www.storybookmonkeys.org/
Register for free to continue reading
Registration is a free and easy way to support our truly independent journalism
By registering, you will also enjoy limited access to Premium articles, exclusive newsletters, commenting, and virtual events with our leading journalists
Already have an account? sign in
Register for free to continue reading
Registration is a free and easy way to support our truly independent journalism
By registering, you will also enjoy limited access to Premium articles, exclusive newsletters, commenting, and virtual events with our leading journalists
Already have an account? sign in
Join our new commenting forum
Join thought-provoking conversations, follow other Independent readers and see their replies