Internet access more important than washing for Britons, poll suggests
Brits also said they can go longer without food than social media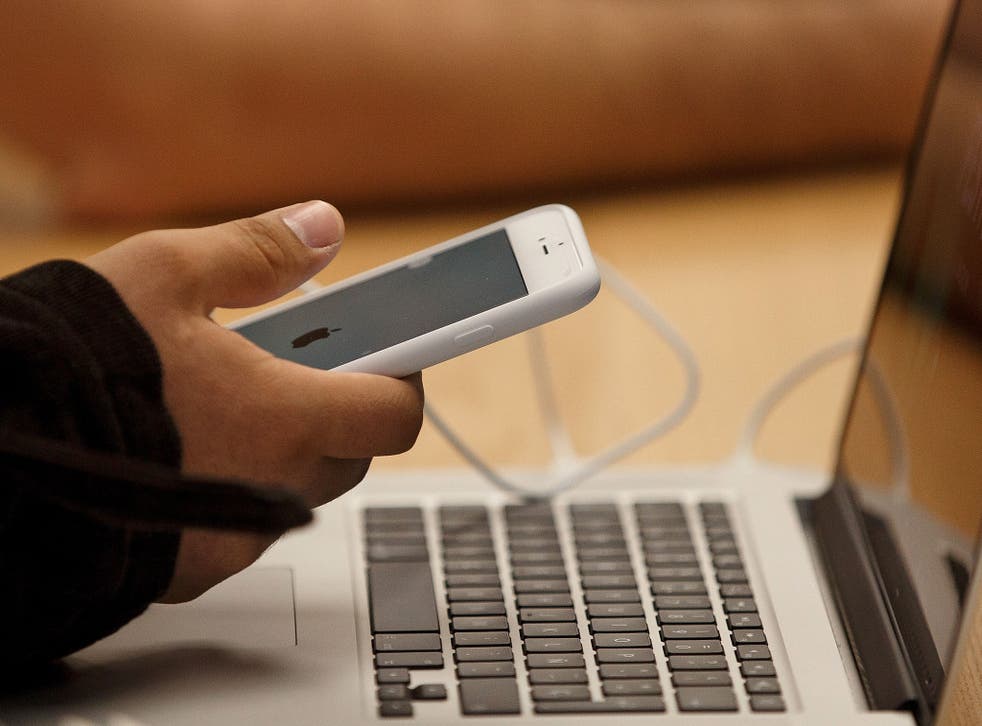 Britons are so attached to the latest technological gadgets and gizmos that they consider internet access more important than spending time with their families or washing themselves, according to a new poll.
In a survey of 2003 UK adults which asked them to rank modern day essentials, a staggering 48 per cent of people surveyed said they would rather give up seeing their loved ones than the internet.
And one in eight participants said they could cope for a longer time without food than they could without checking a social media website.
An internet connection also appeared higher on the list than personal hygiene, as taking a bath or shower appeared second on the list, while owning a smartphone or a tablet device was prioritised over having a washing machine.
Meanwhile, relaxing in front of the TV came in as third on the list – above reading a book a newspaper, according to the poll commissioned by Opinium Research for Direct Line Home Insurance.
Denise Knowles, a counsellor for family charity Relate advised families to schedule times for when using smartphones and tablets was "out of bounds".
She told the Evening Standard: "Like anything, the internet and social media can get in the way of us really focusing on spending time with people, but that depends on how we use it.
"Families may find it useful to schedule in time when phones and tablets are 'out of bounds' such as mealtimes, and couples may find is useful to keep the bedroom 'mobile-free.'
"The important thing is to communicate with everyone and come up with an arrangement that can work for all members of the family," she added.
Top 15 modern day essentials according to the poll
1. The internet / wifi
2. Bath / shower
3. TV
4. Laptop / tablet / iPad
5. Car
6. Mobile phone / smart phone
7. Pet cat or dog
8. Washing machine
9. Tea
10. Coffee
11. Book(s) / eReader / Kindle
12. Comfy sofa or chair
13. Make up
14. Newspapers/magazines
15. Chocolate
Register for free to continue reading
Registration is a free and easy way to support our truly independent journalism
By registering, you will also enjoy limited access to Premium articles, exclusive newsletters, commenting, and virtual events with our leading journalists
Already have an account? sign in
Register for free to continue reading
Registration is a free and easy way to support our truly independent journalism
By registering, you will also enjoy limited access to Premium articles, exclusive newsletters, commenting, and virtual events with our leading journalists
Already have an account? sign in
Join our new commenting forum
Join thought-provoking conversations, follow other Independent readers and see their replies