This malfunctioning singing greetings card (feat. The Baha Men) is the stuff of nightmares
Never have the Baha Men sounded so nefarious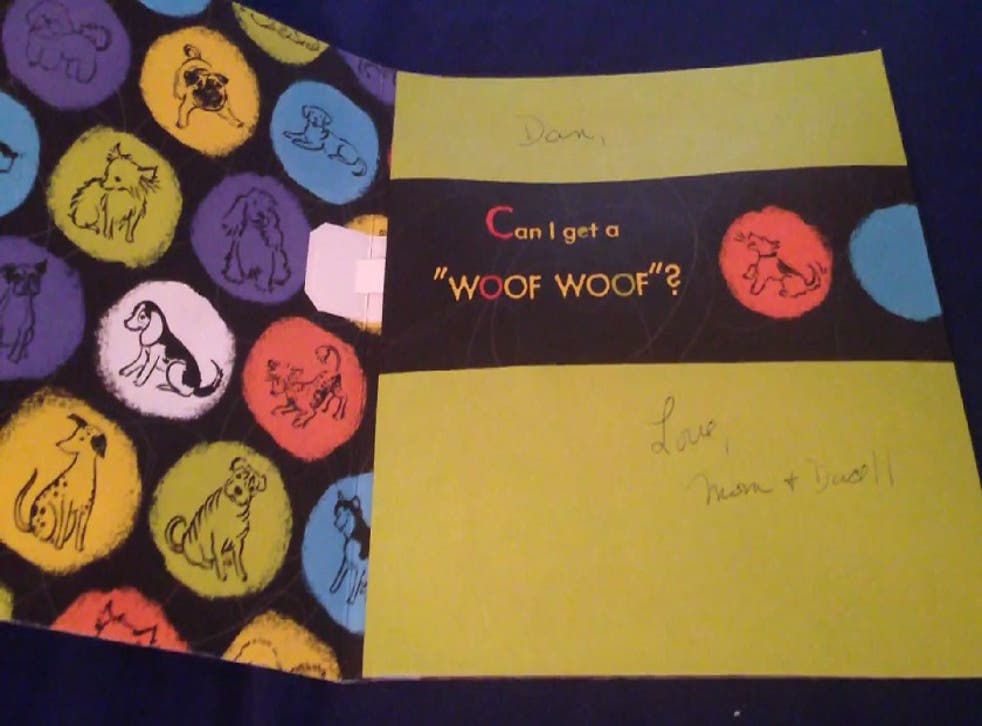 Fortunately it's been a few years now since singing greetings cards were a thing, exiled to a pile of early 2000s tat with Billy the Big Mouth Bass, but lord help us if they ever assemble and stage a Toy Story-esque coup, because time has rendered them absolutely terrifying.
One mum and dad's simple happy birthday wish was transformed into a soul-piercing yell into the beyond thanks to the card's dying batteries, with a video of it being uploaded to YouTube with the title 'Singing Greeting Card from Hell'.
The Baha Men's timeless 'Who Let The Dogs Out?' suddenly becomes very threatening, the beat of the song staying oddly up tempo but slowing whenever the chorus line kicks in.
It's as if the rappers are demanding to know who unleashed the hounds, and the person responsible will pay in blood.
'Can I get a woof woof?' the card asks. No, but you can pay for the weeks of therapy this is going to take to forget.
Register for free to continue reading
Registration is a free and easy way to support our truly independent journalism
By registering, you will also enjoy limited access to Premium articles, exclusive newsletters, commenting, and virtual events with our leading journalists
Already have an account? sign in
Register for free to continue reading
Registration is a free and easy way to support our truly independent journalism
By registering, you will also enjoy limited access to Premium articles, exclusive newsletters, commenting, and virtual events with our leading journalists
Already have an account? sign in
Join our new commenting forum
Join thought-provoking conversations, follow other Independent readers and see their replies