How did it get there? Fox spotted napping on second-floor window sill in Notting Hill
Rachel Johnson, sister of Boris, has a theory
Adam Withnall
Friday 14 August 2015 08:49 Comments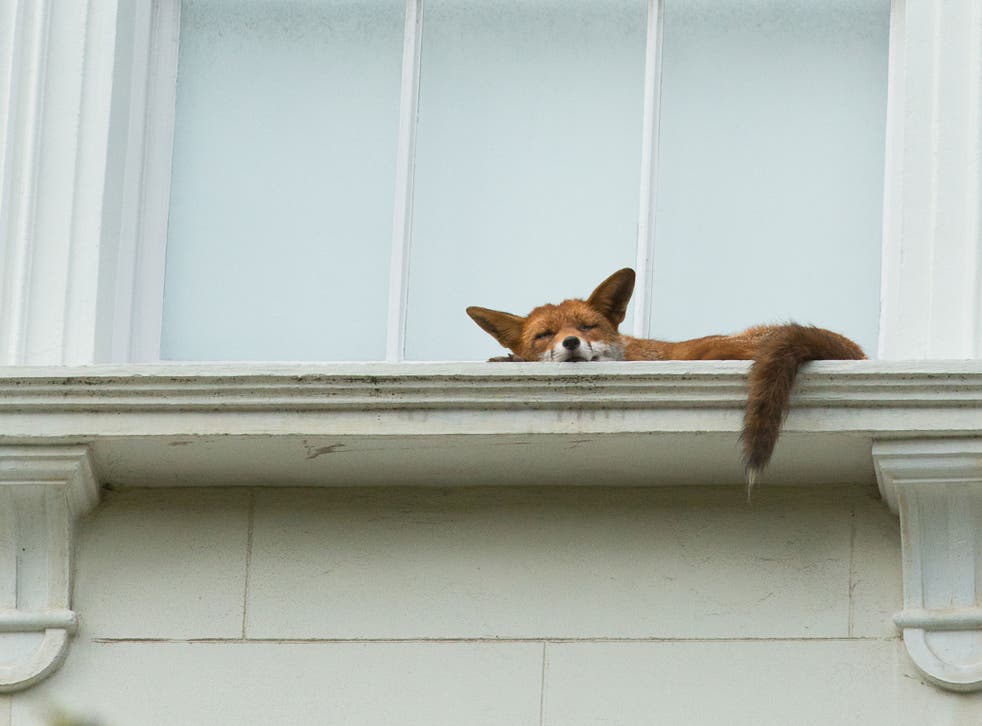 Urban foxes are notorious for being bold opportunists – but the residents of the Tory stronghold of Notting Hill in London were still surprised by the behaviour of this canine.
The fox was spotted taking a nap on the second-floor window sill of a house in Elgin Crescent by none other than Rachel Johnson, the author and sister to the London Mayor, Boris Johnson.
Clearly confident in its affluent surrounds, the animal was performing a convincing impression of a town cat who owns the place. While most foxes only emerge on the streets of the capital during the night, this one seemed comfortable he wouldn't be disturbed.
Ms Johnson told the London Evening Standard that the fox caused quite a stir among local residents, whose numbers apparently include the American comedian Ruby Wax.
She suggested it was lucky no one had tried to shoot the animal – which appears to have made its home in one of the only Conservative constituencies in the heart of the capital – as it was "rather a sitting duck".
Ms Johnson said: "There are lots of them in the neighbourhood, always in the gardens - they seem to own the place. But when I saw this one it was hard to feel the same sense of rage."
The weirdest and most shocking news stories

Show all 30
Register for free to continue reading
Registration is a free and easy way to support our truly independent journalism
By registering, you will also enjoy limited access to Premium articles, exclusive newsletters, commenting, and virtual events with our leading journalists
Already have an account? sign in
Join our new commenting forum
Join thought-provoking conversations, follow other Independent readers and see their replies