Man arrested for 'aggressively mopping floor'
He was charged with 'breach of peace'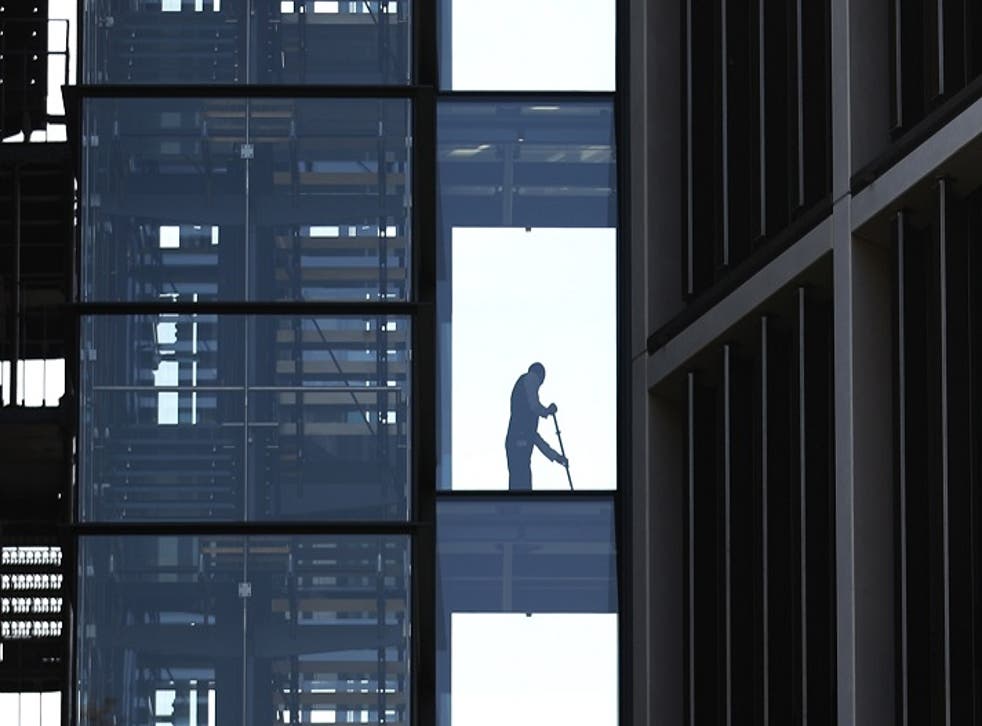 Police in Bristol, Conneticut have apprehended a man who took a cleaner's mop at a hotel and began "aggressively mopping" the floor despite pleas for him to stop.
The incident took place at the Double Tree hotel around 6.30pm on Monday, when 30-year-old John Thornton spotted a hotel employee doing a bad job of cleaning, police claim.
He took it upon himself to grab the cleaner's mop and started "becoming aggressive", it is alleged.
"[Thornton] then began to mop the floor but became more aggressive and mopped over the employee's shoes several times," said police spokesman Lt Donn Watson.
"(He then) turned his back to the employee and forcibly backed into her pushing her into a corner."
The cleaner, who was left "shaken" by the attack, will be pressing charges.
Thornton was charged with breach of peace, and upon making further threats against the police was given 'threatening in the second degree' for good measure.
It appears he was arrested before he could begin violently hovering or passive aggressively sweeping. He appears in court on 27 October.
Register for free to continue reading
Registration is a free and easy way to support our truly independent journalism
By registering, you will also enjoy limited access to Premium articles, exclusive newsletters, commenting, and virtual events with our leading journalists
Already have an account? sign in
Register for free to continue reading
Registration is a free and easy way to support our truly independent journalism
By registering, you will also enjoy limited access to Premium articles, exclusive newsletters, commenting, and virtual events with our leading journalists
Already have an account? sign in
Join our new commenting forum
Join thought-provoking conversations, follow other Independent readers and see their replies