Monkey steals GoPro camera and takes forest selfie
Heather Saul
Friday 28 February 2014 17:32 Comments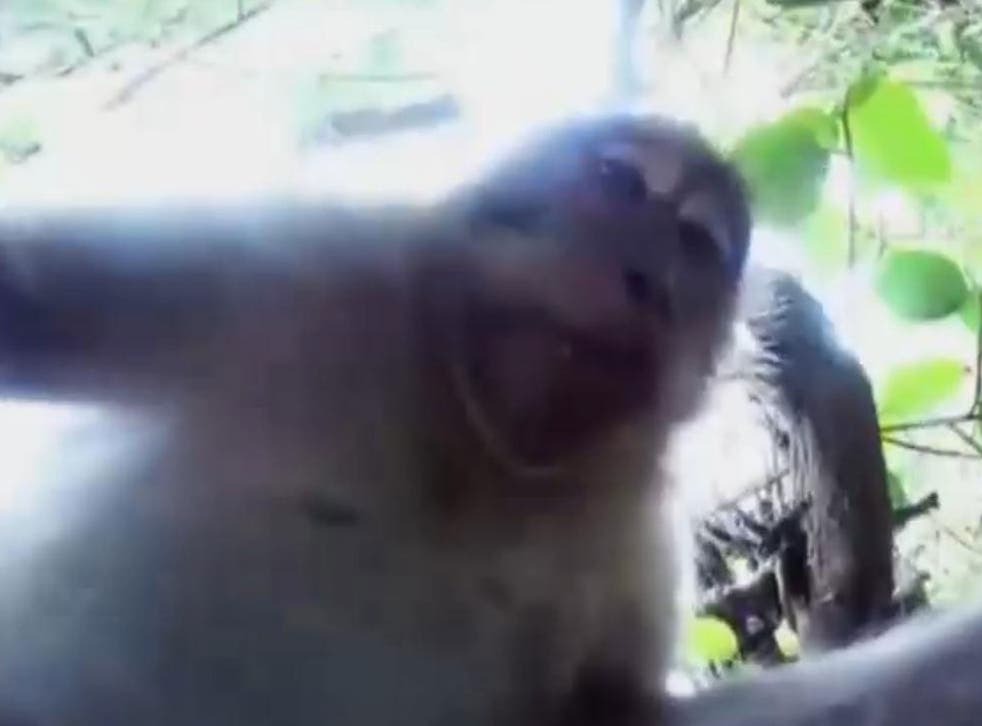 A tourist who had his expensive GoPro camera stolen by a monkey discovered the animal had taken a selfie on the device when it was returned.
The photographer was busy feeding other monkeys in the Uluwatu Temple on the island of Bali, Indonesia when his GoPro was snatched by the mischievous primate.
"I was going to feed the monkeys with fruits and had the brilliant idea to shoot it with my GoPro,' he explained.
"Suddenly, many monkeys started to approach and in a matter of second my camera was robbed."
Luckily for the tourist a local woman managed to persuade the monkey to return the device.
"After a few minutes of panic, a sweet lady who works in the temple made a 'deal' with Mr Monkey and traded my camera for some fruits," the tourist said.
"I lost the battery but got this awesome and unexpected video."
Register for free to continue reading
Registration is a free and easy way to support our truly independent journalism
By registering, you will also enjoy limited access to Premium articles, exclusive newsletters, commenting, and virtual events with our leading journalists
Already have an account? sign in
Join our new commenting forum
Join thought-provoking conversations, follow other Independent readers and see their replies