Neknominate: Australia's extreme Facebook drinking game goes viral
The game involves daring others to find different ways to drink alcohol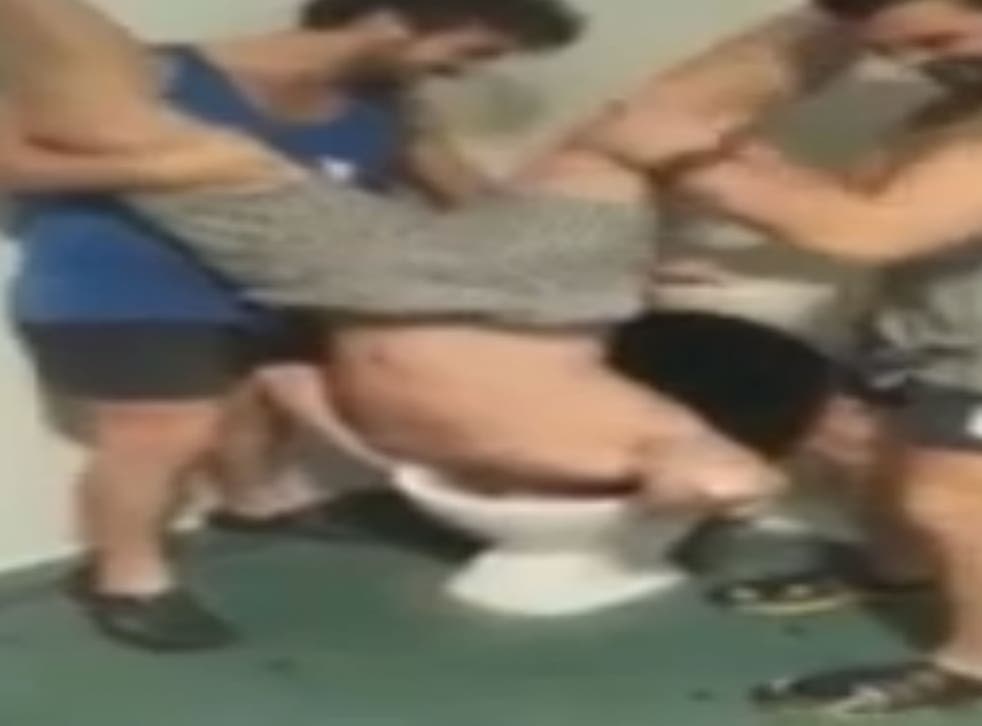 An extreme drinking game in Australia is currently storming social media, after videos of people 'downing' alcoholic drinks in bizarre and potentially dangerous ways continue to go viral.
Neknominate sees people filming themselves "skolling" or downing drinks before setting a challenge for another person to complete.
One Facebook page dedicated to the craze reads: "Neck your drink. Nominate another. Don't break the chain, don't be a d**k. The social drinking game for social media! #neknominate. Drink Responsibly."
Another reads: "The neknominator has the honor (after posting a video of themselves sculling/chugging a beer) of calling out or "#neknominating" two neknominees. Enjoy!"
Videos have seen one drinker being held upside down by his legs while he drinks alcohol from a toilet bowl, and another drinking beer on a garage before somersaulting into a nearby pool.
In another video, a man is hit with objects while drinking and a firework is thrown at him, before his shorts are set on fire.
Police in Victoria are currently investigating one incident where a 21-year-old man is filmed travelling through Melbourne in the back of a car boot. The car stops and the man climbs out, 'necks' a beer and then climbs back in. Police have interviewed both the driver and the man, The Herald Sun has reported.
Dr Sarah Jarvis, medical adviser to alcohol education charity Drinkaware warned competitions to drink excessively in a short space of time can be dangerous, and putting videos of these episodes online could affect people in the long term.
"Quite apart from the risk of accident or injury as a result of drinking to excess, there is another aspect to these online drinking games which is the "cybershame" some young people may experience," she said.
"Drinkaware research shows nearly half (47 per cent) of 18-24 year olds admitted un-tagging drunk photos of themselves that they didn't want others to see. However there is still a chance that these photos may be seen by universities and prospective employers. So while it may seem like a lot of fun at the time, the range of negative consequences are no laughing matter."
Register for free to continue reading
Registration is a free and easy way to support our truly independent journalism
By registering, you will also enjoy limited access to Premium articles, exclusive newsletters, commenting, and virtual events with our leading journalists
Already have an account? sign in
Register for free to continue reading
Registration is a free and easy way to support our truly independent journalism
By registering, you will also enjoy limited access to Premium articles, exclusive newsletters, commenting, and virtual events with our leading journalists
Already have an account? sign in
Join our new commenting forum
Join thought-provoking conversations, follow other Independent readers and see their replies