The Independent's journalism is supported by our readers. When you purchase through links on our site, we may earn commission.
Passenger Shaming humiliates inconsiderate travellers on Facebook, Twitter and Instagram
Anonymous users can now send photos of badly behaving travellers to social media site - and what they show isn't pretty
Rose Troup Buchanan
Monday 22 September 2014 12:53 Comments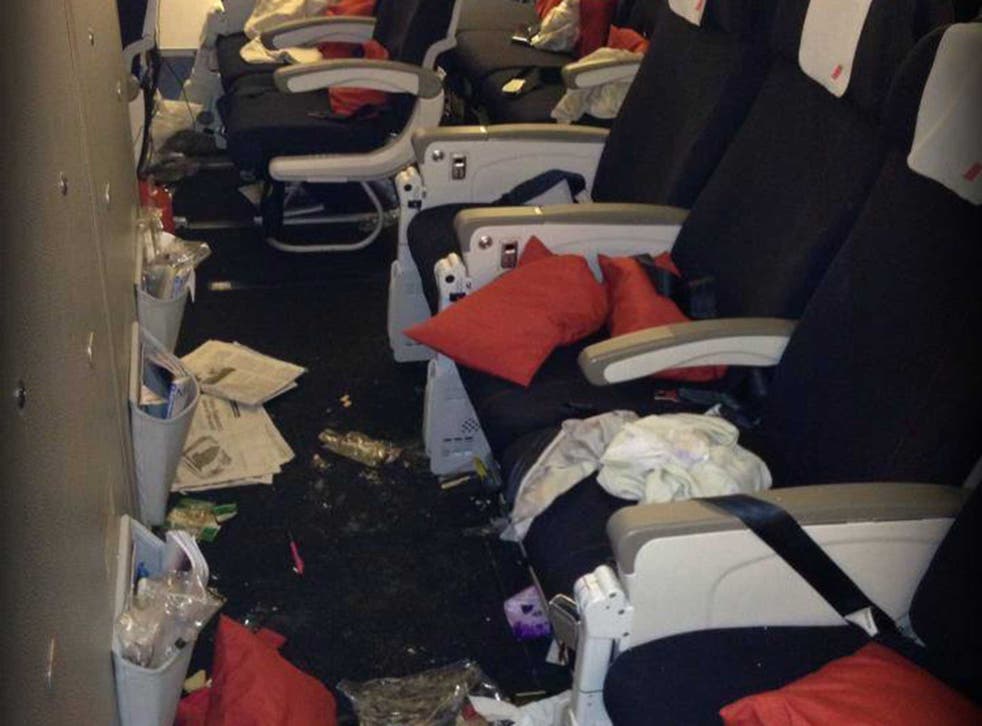 No public space is safe. Having had Women who eat on tubes, Sleeping commuters, Men taking up too much space to name a few, angry fliers can now upload images and comments to Passenger Shaming.
The Facebook homepage - created last year – has around 150,000 likes for documenting the very worst behaviour on an aeroplane through anonymous submissions from flight attendants and passengers.
These range from the relatively tame (people blocking their view of the TV) to the downright horrendous (peeing in the sink).
There are also many, many pictures of bare feet sticking through seats, above seats, being waved in the air – no reason why, they just felt like showing off – and literally thrust into the personal environments of fellow passengers.
As well as Facebook, angry travellers can also send images into Instragram and Twitter.
Another recurring theme appears to be the grisly remains of passengers departed. One image shows a discarded wig, or dirty nappies, or even toenail clippings.
Apparently being in an enclosed metal tube, closely surrounded by total strangers, is no reason to hold back on that manicure you've been waiting to do.
The Passenger Shaming idea was created by Sassy Stewardess, a self-titled 'former cop, paramedic, stay at home mom and know-it-all doing this flight thing'.
Although created in America, the Passenger Shaming phenomenon has made its way across the pond.
Register for free to continue reading
Registration is a free and easy way to support our truly independent journalism
By registering, you will also enjoy limited access to Premium articles, exclusive newsletters, commenting, and virtual events with our leading journalists
Already have an account? sign in
Join our new commenting forum
Join thought-provoking conversations, follow other Independent readers and see their replies