Pastafarians rejoice as Church of the Flying Spaghetti Monster is granted permission to register as a religion in Poland
Warsaw hearing overturns previous ruling as Pastafarians chant 'pasta' outside the court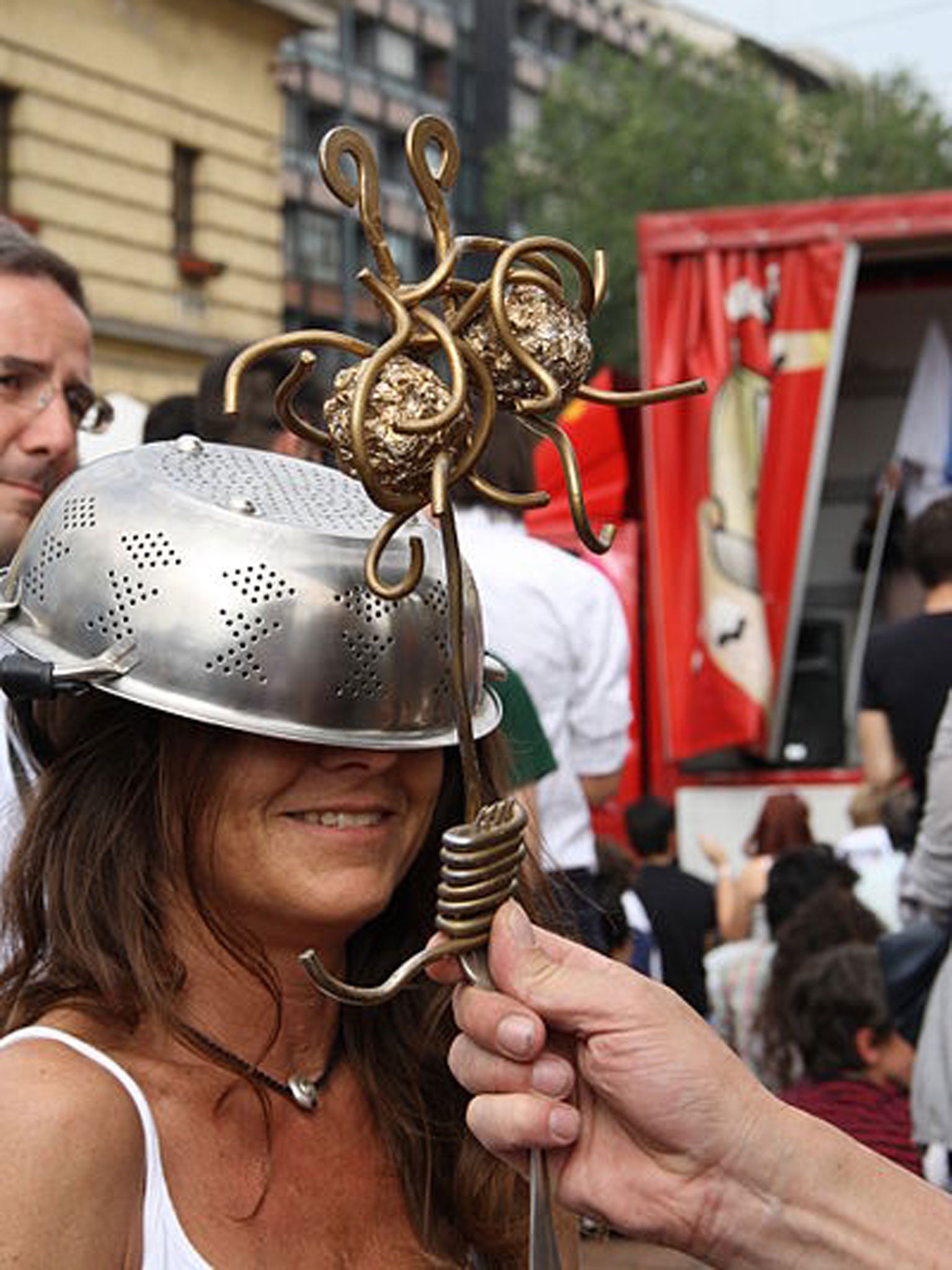 A church that worships an invisible flying spaghetti monster can now apply to be registered as an official religion in Poland, after a 2013 court ruling was overturned on Tuesday.
A Warsaw court rejected a ruling by the Regional Administrative Court because the it had not allowed the Church of the Flying Spaghetti Monster (FSM) a two-month extension for submitting outstanding documents, Polskie Radio has reported.  
A group of Pastafarians who gathered outside the court shouting "pasta" during the hearing on Tuesday welcomed the ruling.
In January, Pastafarian minister Christopher Schaeffer was sworn into the Pomfret New York Town Council this week with a colander on his head throughout the ceremony to represent his unique religious beliefs.
As a movement, Pastafarianism parodies orthodox religion and opposes the teaching of creationism and intelligent design. For example, prayers end with the word 'ramen' instead of 'amen' – a nod to Japanese noodles.
According the FSM's website, the church existed in secrecy until 2005 when the publication of a letter, complete with a drawing of the spaghetti monster that had been sent to a school board in Kansas.
The website insists Pastafarianism is a real religion, whose followers believe that pirates were the original Pastafarians and "were peaceful explorers and it was due to Christian misinformation that they have an image of outcast criminals today."
Join our commenting forum
Join thought-provoking conversations, follow other Independent readers and see their replies