Mia Khalifa: Pornhub star claims Drake sent her 'cringeworthy' naked photos on Instagram
Adult actress has become a star due to her Lebanese heritage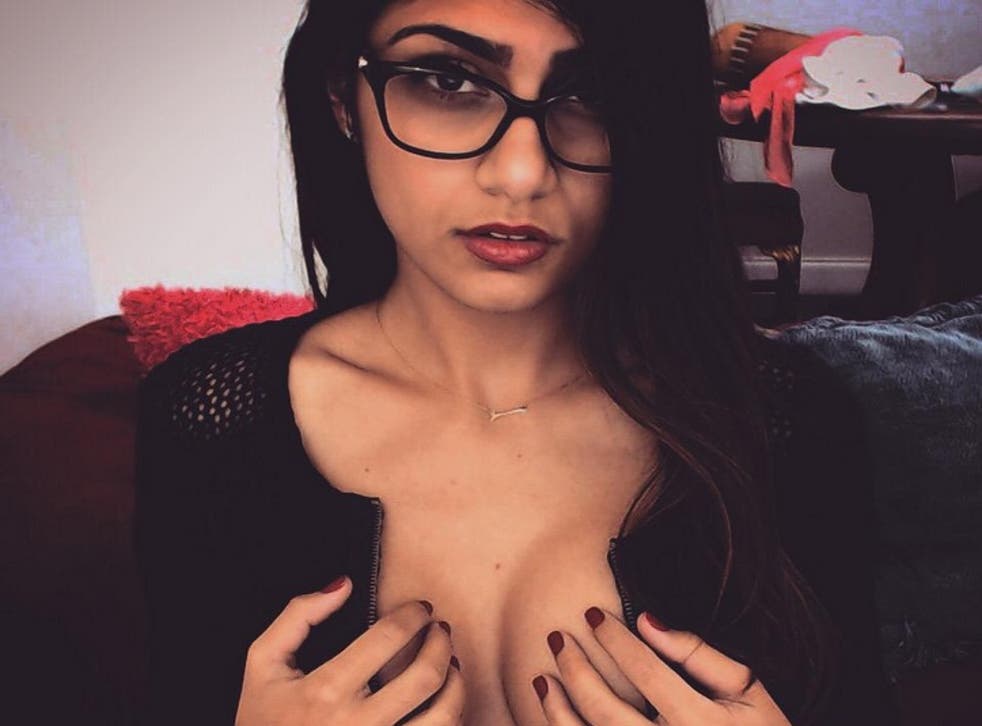 Rappers have had a time-honoured obsession with porn stars and Drake is no different, having previously sung that he "pays attention…to a couple pornstars that I'm ashamed to mention".
Well it seems that would include Mia Khalifa, who has enjoyed a meteoric rise in the porn industry of late.
She outed a celebrity for trying to hook up with her through Instagram in an interview with WQAM 560 this week. A celebrity that rhymes with "rake".
Here's the exchange:
WQAM: "What famous person has tried to contact you?"
MIA: "Oh I would never reveal that?"
WQAM: "You can blow 'em up, don't worry."
MIA: "No way, I would never reveal that, that's rude."
WQAM: "Give me a name it rhymes with?"
MIA: "Oh my God, it rhymes with 'Rake.'"
WQAM: "WHAT?!"
She went onto say that this "rake" (we can't rule out Jake the Snake from WWF) sent her a half naked photo through DM.
"It was flattering but his intentions were clear. It was just so cringeworthy," she said.
It wouldn't be the first Pornhub – hip hop romance, with Kanye West's wife Kim Kardashian still being its most popular search term.
Khalifa hails from Lebanon, and claims to have received abuse from people in the Middle East branding her a "disgrace" to her country.
Join our new commenting forum
Join thought-provoking conversations, follow other Independent readers and see their replies