Replacement found after 'over-enthusiastic' bull breaks his own penis
The bull suffered the injury in the first few days of the breeding season according to his owner
Alexander Ward Comments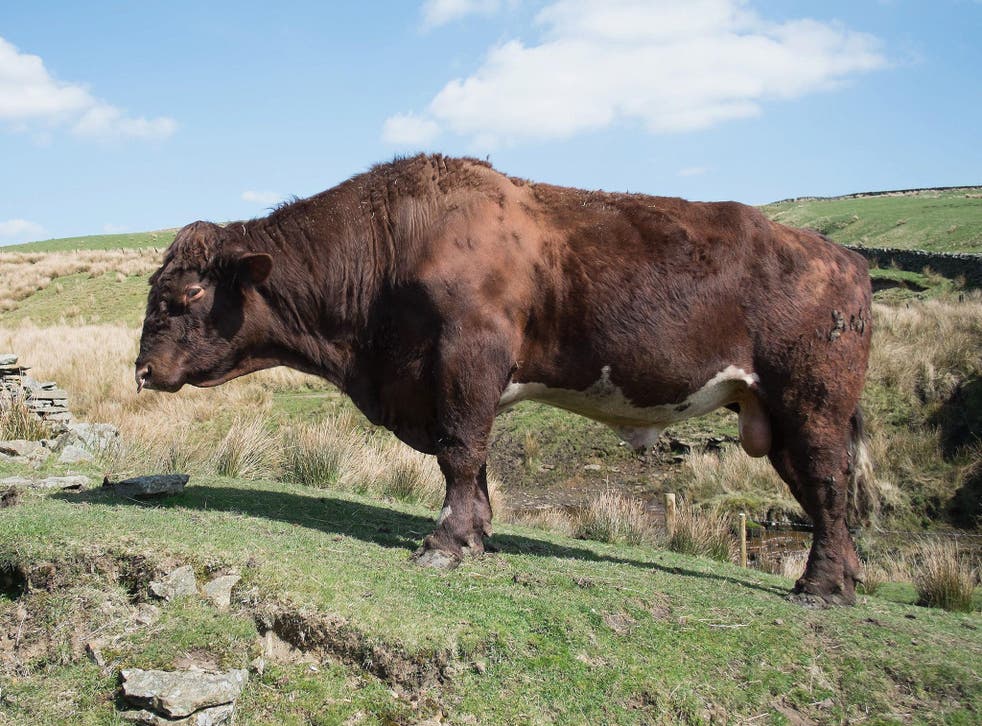 A prize bull has had to be taken off his farmer's breeding programme after he suffered a broken penis.
The injury, which the Simmentall bull sustained at the beginning of the breeding season, was probably due to being "over-enthusiastic," according to his owner, Tommy Moyles.
According to the Irish Mirror, Mr Moyles was then forced to bring another bull, which was previously destined for the slaughterhouse, out to provide his services.
The solution was found quickly, since missing a breeding season can be extremely costly for farmers.
The herd had to be reorganised slightly as well, so that the new bull didn't impregnate his own mother.
Mr Moyles said that he had been farming for 10 years, but this was first time the incident had occurred.
Speaking to the Irish Daily Mirror, he said: "When [the bull's injury] was noticed, we had to find another plan. I would have loved to keep the original, but the risks were too great."
Mr Moyles told the Irish Farmers Journal that the new male has a strict regime to get fit for what is in store for him.
"The young bull is currently on a diet to get fit for what's ahead," Mr Moyles said. He also added that the bull will avoid any awkward family ties – the farmer has moved his mother on to a different bull.
Register for free to continue reading
Registration is a free and easy way to support our truly independent journalism
By registering, you will also enjoy limited access to Premium articles, exclusive newsletters, commenting, and virtual events with our leading journalists
Already have an account? sign in
Join our new commenting forum
Join thought-provoking conversations, follow other Independent readers and see their replies