Social media gone too far? Birdseye launches hashtag-shaped potato smileys
It's Twitter, for your mouth!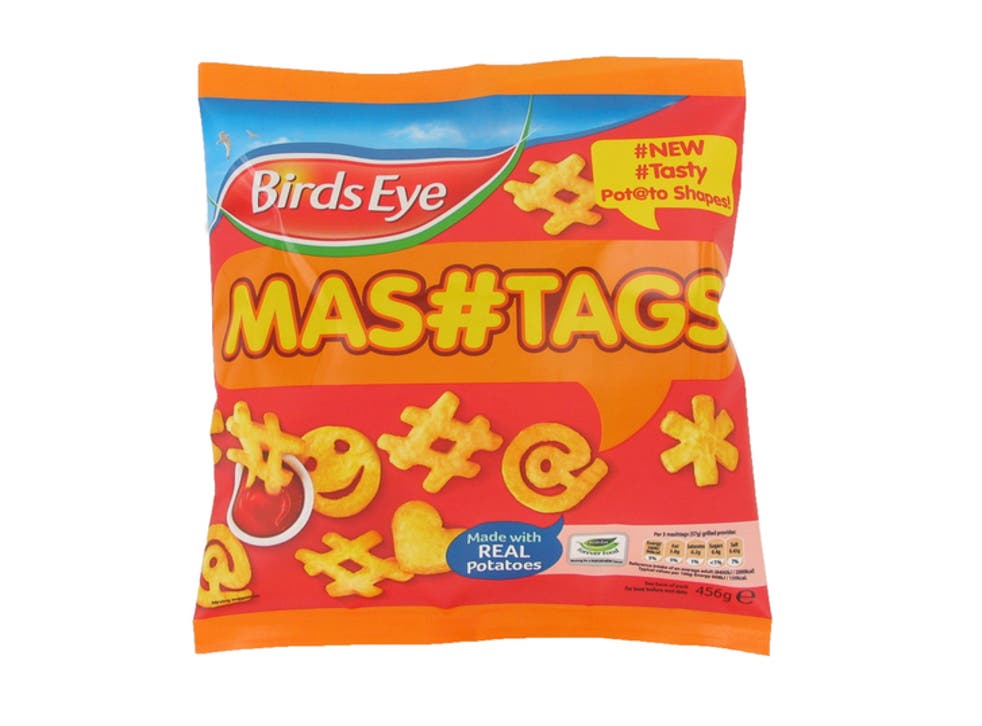 There was a simpler time, a time when potato snacks were shaped like smiley faces, leaving only an aftertaste of faint nostalgia and plastic.
But those days are gone, now Birdseye are producing potato hashtags and potato @ symbols and calling them Mashtags.
"The addition of Mashtags to our food range is an exciting development for Birds Eye. Social media is all about conversation and we're confident Mashtags will resonate across various groups of people," said Pete Johnson, senior brand manager at Birds Eye.
Resonate. With an oven-baked potato product.
He continues: "We're constantly looking for ways to innovate and inspire consumers and hope that Mashtags will get people talking around the table and help to make mealtimes more enjoyable."
Billed as '#NEW' and '#Tasty', Mashtags will be available in Asda, Sainsbury's, Tesco and more from March.
Join our new commenting forum
Join thought-provoking conversations, follow other Independent readers and see their replies