The mystery of the 25-year-old Australian cat which turned up in Northern Ireland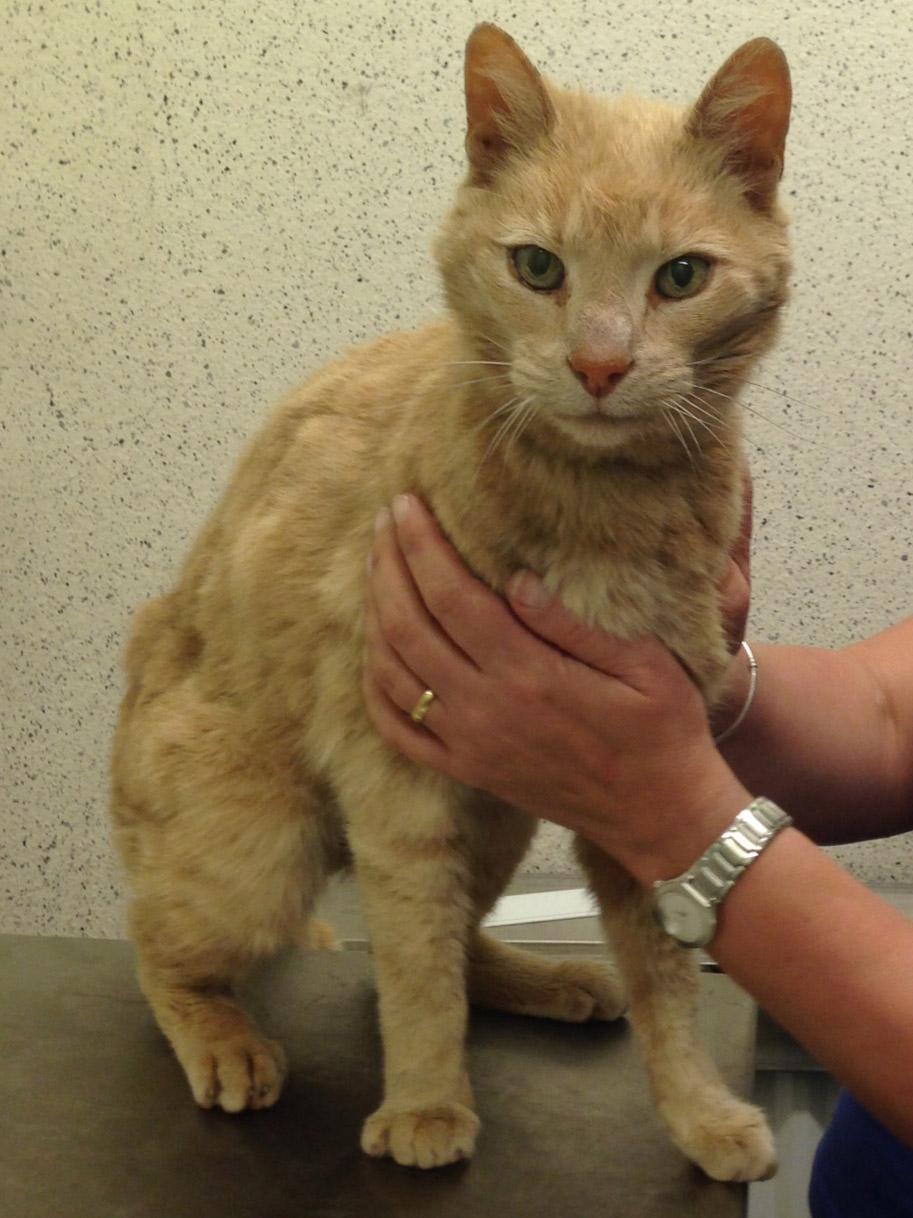 An Australian cat has been mysteriously found in Northern Ireland, sparking speculation as to how he made the 12,000 mile journey.
The ginger cat was picked up by Cat Protection helpers in County Armagh last week. When animal welfare officers took him to the vet for a health check, it was discovered that he had been micro-chipped in Australia.
The plot thickened as the chip revealed he has also been found as a stray across the Irish Sea in London.
The centre has now given the cat the new name of Ozzie, to reflect his Australian heritage.
The data on the microchip suggests that the tabby was born in 1989, making him 25 years old. The life expectancy of cats is between 12- 15 years.
Cat Protection co-ordinator Gillian McMullen explained to The Belfast Telegraph how the curious case came about.
"I responded to a call from a member of the public last Monday evening who was concerned about a poorly stray cat that had been hanging around her garden for several days," she said.
"I took it to Willow Veterinary Clinic on the Mahon Road, Portadown, where we discovered it was microchipped and this is where the mystery begins.
"The cat had originally been microchipped in Australia. Then in 2004 he turned up as a stray in a London vet clinic but no details whatever were logged against the microchip."
Ms McMullen has said that she will look after Ozzie whilst investigations are still underway to ascertain who his true owners are.
"We are desperate to unravel the rest of this cat's past and hopefully reunite him with his owners.
"We have been in touch with the Australian Animal Register and have our fingers and paws crossed on word from them on this cat."
Join our commenting forum
Join thought-provoking conversations, follow other Independent readers and see their replies