Tommy Pickles on acid: 90s cartoon favourites become drug addicts in sinister sketches
Powerpuff Girls, Doug and Johnny Bravo go down a bad route
Christopher Hooton
Friday 14 March 2014 16:59 Comments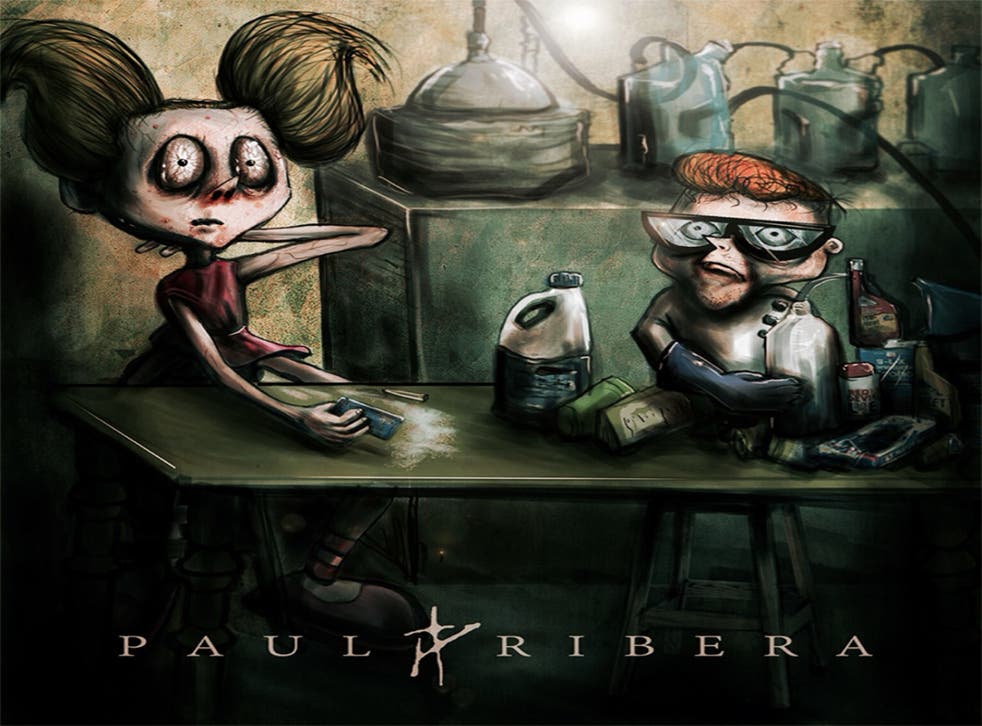 An artist with an eye for the macabre has reimagined cartoon characters from Dexter's Laboratory, Rugrats, Hey Arnold! and more if they had pursued drugs rather than madcap adventures, in a commentary on the substance abuse problem in his hometown.
The mildly terrifying images include Dexter and Dee Dee cooking crystal meth, Arnold smoking crack and Doug gripped with a pretty serious heroin addiction.
Aside from being simply a deliciously messed up thing to draw, the pictures were inspired by artist Paul Ribera's own experiences of growing up.
He explained to Huffington Post that in Barstow, California drugs have become a way of life, something you are not likely to see depicted on Nickelodeon.
"I grew up in the small town of Barstow, CA (or as my friends and I call it 'Bat Country')," he said.
"I, personally, have been interested in the effects of drugs and what it does to people and, unfortunately, in the town I live in, it's a way of life.
"These cartoons are what I (and pretty much all kids of the '90s) used to watch and I thought… 'Man, what if these people characters were from here?' I was watching old reruns one day while I was drawing and I decided to go as dark as hell with it and let the popular images the world knows turn into what I've seen on a daily basis for the past twenty years."
He continued: "I want people to know what goes on in the boarded up house and how it's not all Kim & Kanye and happy stadium proposals the media tends to give off
"Life's struggle is real and it's in our own backyard and in this case, it's in our cartoons."
Check out more of Paul's art here.
Register for free to continue reading
Registration is a free and easy way to support our truly independent journalism
By registering, you will also enjoy limited access to Premium articles, exclusive newsletters, commenting, and virtual events with our leading journalists
Already have an account? sign in
Join our new commenting forum
Join thought-provoking conversations, follow other Independent readers and see their replies