Two-headed dolphin found on Turkey beach
The remains of the co-joined dolphin calf were discovered by a tourist
Heather Saul
Tuesday 12 August 2014 16:27 Comments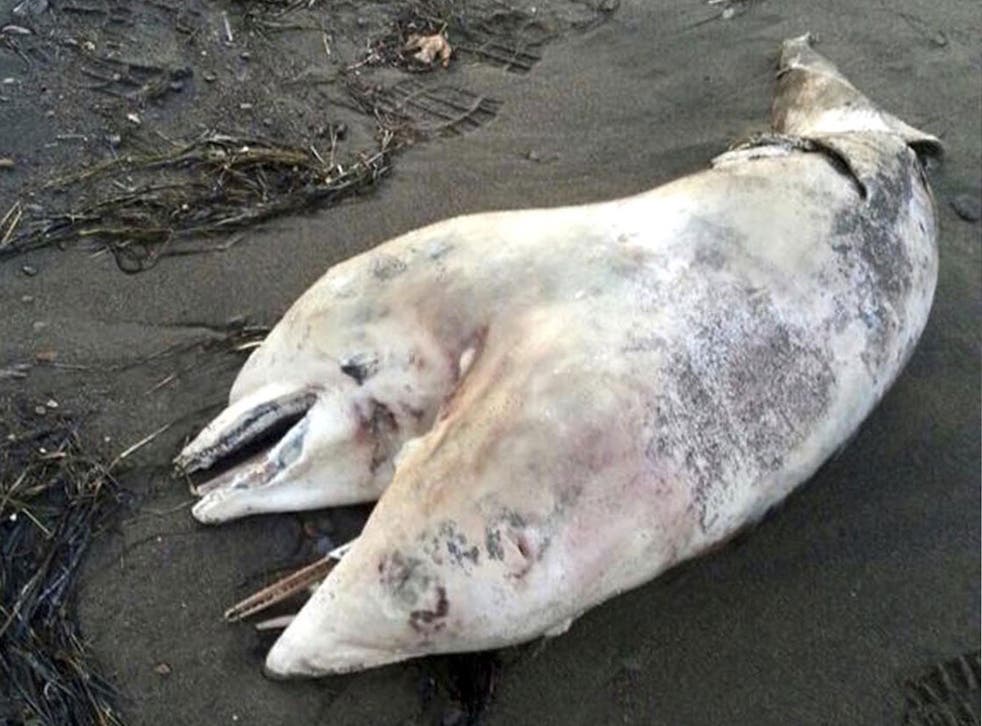 A two-headed dolphin has washed up on a beach in Western Turkey, local media has reported.
The private Dogan news agency said the remains of conjoined dolphin calf were discovered on a beach in Dikili, near the Aegean city of Izmir last week by a Tugrul Metin, gym teacher who was holidaying in the area.
Akdeniz University marine biologist Mehmet Gokoglu was quoted as saying the dolphin was a rare occurrence, similar to conjoined twins.
But Mr Gokoglu denied media reports that his university in Antalya, southern Turkey, is studying the remains. He said the university would be happy to display them, but it is still unaware of the where the remains of the dolphin have been taken to.
The rarest animals in the world

Show all 23
In March, a two-headed shark was found by fishermen working of the Florida Keys. They made the discovery after catching a bull shark and opening it up, only to find two live foetuses inside, one of which had two heads.
Scientists writing about the discovery in the Journal of Fish Biology said it was the first recorded time a two-headed bull shark had been found.
Register for free to continue reading
Registration is a free and easy way to support our truly independent journalism
By registering, you will also enjoy limited access to Premium articles, exclusive newsletters, commenting, and virtual events with our leading journalists
Already have an account? sign in
Join our new commenting forum
Join thought-provoking conversations, follow other Independent readers and see their replies