White and gold or blue and black – what colour is the dress? An eyewitness gives a definitive answer
The mind-bending dress was worn to a wedding in Scotland
Christopher Hooton
Friday 27 February 2015 10:42 Comments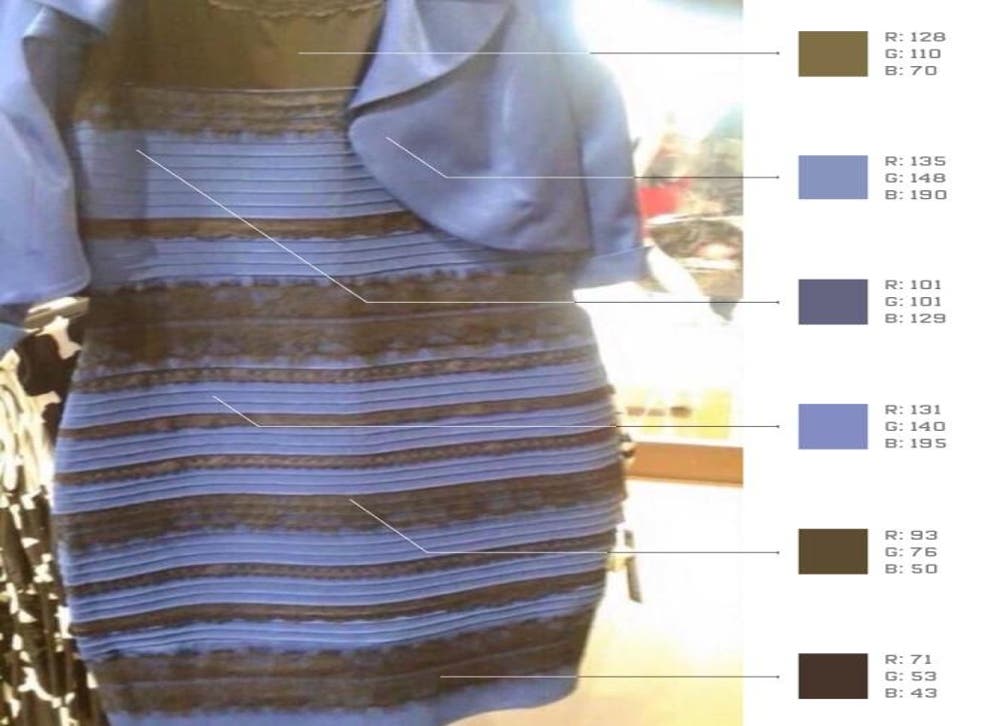 The Dress reached the viral singularity last night, an unstoppable force that trampled all other news in its path.
The media has been quick to turn to science this morning, in a bid to settle the seemingly inexorable debate so we can all have our lives back, but why did no-one think to just ask someone who has actually seen it?
The dress was worn to a Scottish wedding by a bride's mother and posted on Tumblr by 21-year-old singer Caitlin McNeill, who played at the ceremony.
She told Business Insider that she got a good look at it, and is in no doubt over its actual colour.
"I got to the wedding and the mother was wearing the dress," McNeill said. "Obviously it was blue and black."
Optical illusions

Show all 5
So there you have it. While there is no right answer with regards to the photo of the dress – we're all individually wired to see different colours due to their varying wavelengths – you can rest assured in the flesh it is blue and black.
For the avoidance of doubt, here it is on sale:
Register for free to continue reading
Registration is a free and easy way to support our truly independent journalism
By registering, you will also enjoy limited access to Premium articles, exclusive newsletters, commenting, and virtual events with our leading journalists
Already have an account? sign in
Join our new commenting forum
Join thought-provoking conversations, follow other Independent readers and see their replies