World's first BASE-jumping dog delights and appalls
Dog flies from Swiss mountain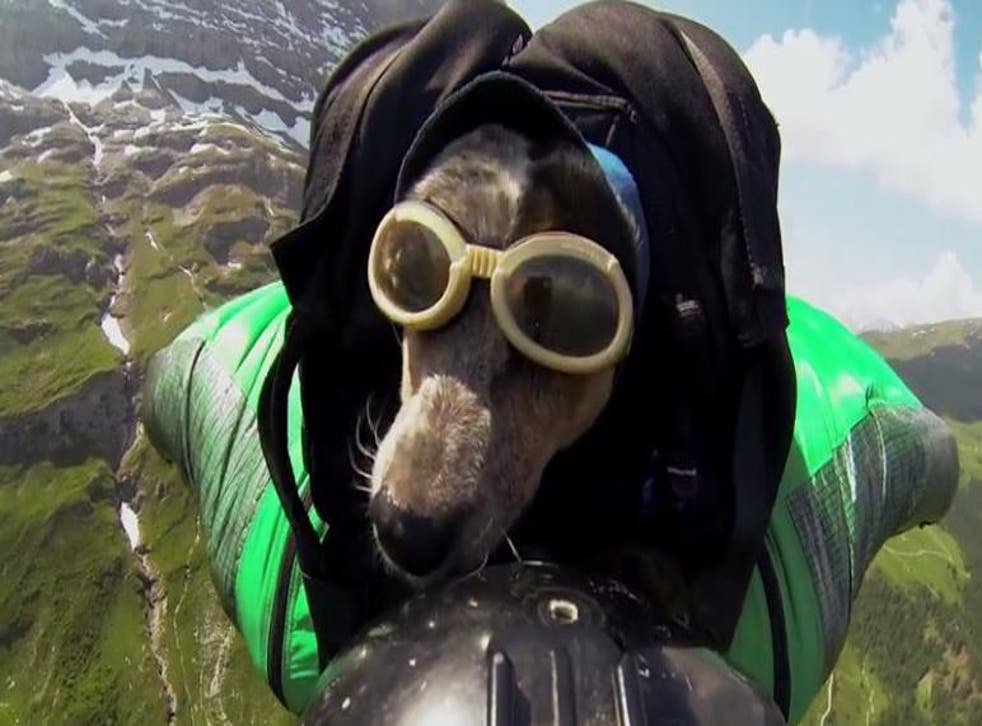 Rock climber Dean Potter strapped his dog Whisper to his back for his latest BASE jump, to cries of 'Awesome!' and 'Cruel!' on YouTube.
Scroll down for the video
Dressed in a wingsuit, Potter threw himself from the Eiger mountain in Switzerland, with a camera attached to the back of his helmet capturing the dog's surprisingly relaxed reaction to freefalling through the sky.
While a stunning video, it has attracted a lot of heat over whether taking your dog for a BASE jump is really an acceptable thing to do.
Whisper seems perfectly happy at the end of the video, but that may just be because he is delighted to be back on the ground and not speeding through the air.
"Although both the dog and owner land safely, being strapped to a person's back and dropped by parachute is likely to be a cause of significant stress and fear for the dog," a spokesperson for the RSPCA said.
"Dogs have very complex needs and it is up to owners to ensure all their dogs needs are met and that their dog does not experience stress."
Register for free to continue reading
Registration is a free and easy way to support our truly independent journalism
By registering, you will also enjoy limited access to Premium articles, exclusive newsletters, commenting, and virtual events with our leading journalists
Already have an account? sign in
Register for free to continue reading
Registration is a free and easy way to support our truly independent journalism
By registering, you will also enjoy limited access to Premium articles, exclusive newsletters, commenting, and virtual events with our leading journalists
Already have an account? sign in
Join our new commenting forum
Join thought-provoking conversations, follow other Independent readers and see their replies