WhatsApp 'Martinelli' virus: What to do if you receive strange message about 'WhatsApp gold' video
There's no need to worry about the message or its threats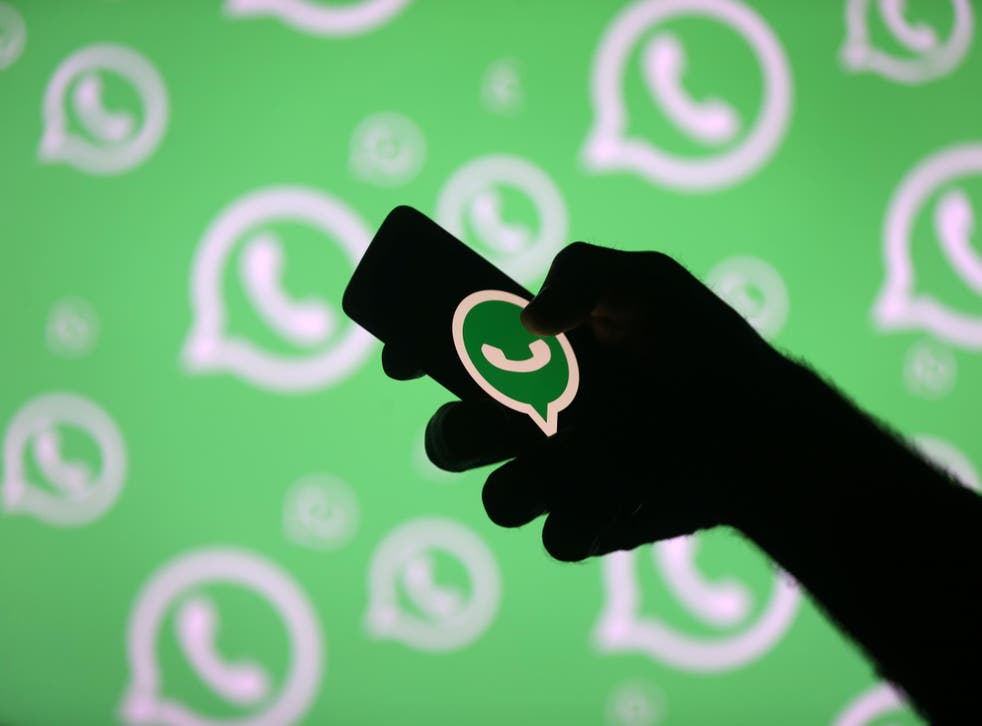 The WhatsApp "Martinelli" video is back. And it doesn't make any sense than it did before.
The message has been circulating across the internet for years, being passed between people who think they are helping out their friends. But it is a scam – allbeit a relatively harmless one – and there is no such video.
What does the message say?
The actual wording seems to vary, changing as it is passed around the internet. But the basic thrust is the same, and goes something like this example, seen by The Independent:
"If you know anyone using WhatsApp you might pass on this. An IT colleague has advised that a video comes out tomorrow from WhatsApp called martinelli do not open it, it hacks your phone and nothing will fix it. Spread the word.
"If you receive a message to update the Whatsapp to Whatsapp Gold, do not click !!!!!
"Now said on the news this virus is difficult and severe."
Though the text changes, the references to WhatsApp Gold, the Martinelli video and a message that will hack WhatsApp seem fairly constant.
What is the Martinelli video?
Nobody really knows. There's certainly no indication that WhatsApp is sending out a video that has anything to do with that word, especially WhatsApp doesn't really send out videos at all, let alone announce them through messages.
Even the name is mysterious, being not especially scary or at all related to WhatsApp. Before the hoax started to spread, Martinelli just appears to have been like any other surname, given to things as various as a Californian apple juice company and the former president of Panama.
If you need any further proof that it's not related to anything real, the message has been promising that it would be arriving "tomorrow" since at least the summer. No such Martinelli video has arrived, at least yet.
It is probably sensible not to open any unexpected videos that you do receive on WhatsApp, however – if only because there's a good chance they'll not be something you wanted to watch, if nothing else.
What is WhatsApp Gold?
The warning about WhatsApp Gold is legitimate, even if nothing else is.
There is a long-running scam that suggests there is a premium version of the app that will unlock extra features and abilities – but there isn't. WhatsApp is free as of now and that isn't expected to change anytime soon.
Usually, references to WhatsApp Gold come with requests for money or other sorts of scams. As the message warns, they are best avoided, since the mythical feature is only ever used to trick people into doing things they shouldn't.
What should I do about the 'virus' message?
In short, nothing. The message is a very strange kind of spam: it doesn't require anything of you, won't trick you into doing anything, and even instructs you to be vigilant about being tricked, so that you'd be unlikely to do anything anyway.
And that nothing applies to the message's instruction to pass it on: it's probably best not to. That's not for any worrying or profound reason – as before, the message can't actually do anything to the people who receive it – but simply because it is annoying to receive such meaningless messages, and not forwarding them on will limit their spread.
Register for free to continue reading
Registration is a free and easy way to support our truly independent journalism
By registering, you will also enjoy limited access to Premium articles, exclusive newsletters, commenting, and virtual events with our leading journalists
Already have an account? sign in
Register for free to continue reading
Registration is a free and easy way to support our truly independent journalism
By registering, you will also enjoy limited access to Premium articles, exclusive newsletters, commenting, and virtual events with our leading journalists
Already have an account? sign in
Join our new commenting forum
Join thought-provoking conversations, follow other Independent readers and see their replies