Winter interiors guide: Warm up your home with tartan prints and cosy carpets
It seems in these last few days we have been plunged into cooler throes, wind and, in some parts, snow
Brian Woulfe
Thursday 15 February 2018 13:38 Comments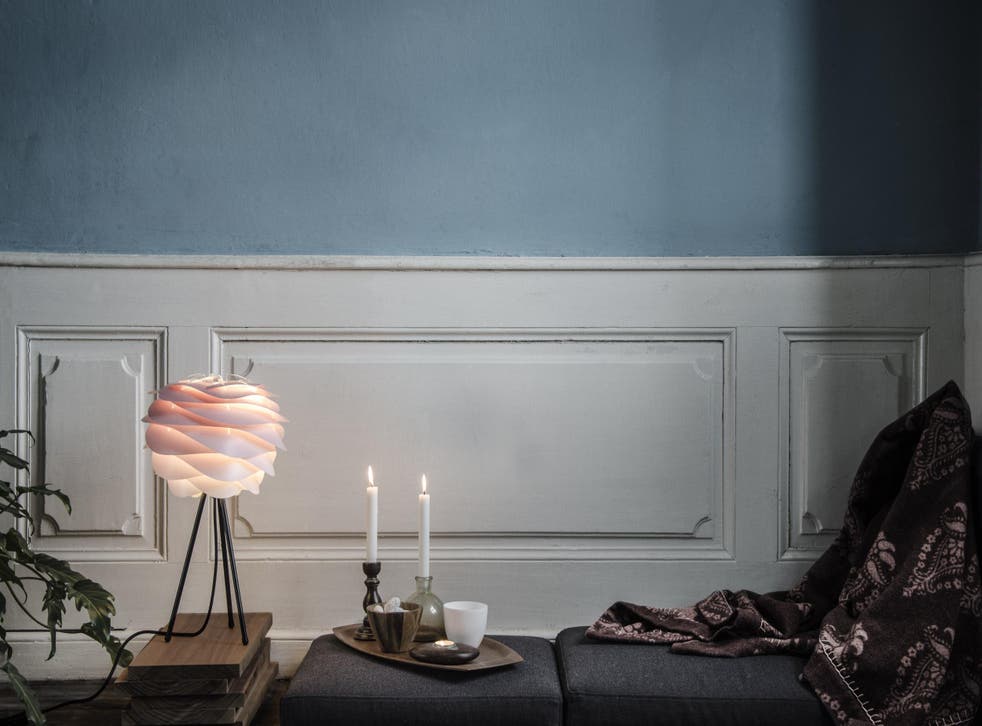 Edging quietly around the broken record that is the hygge trend, here are some ways you can banish goosebumps from your home and cosy up for the last stretch of the hibernation period. (NB: Candles included – just not Swedish pine scented).
Carpet diem
Rugs have enjoyed a stint of popularity over the last couple of decades. Thrown over wooden floors, they can be rolled away and replaced without too much bother. However, the fitted carpet is on the rise again as homeowners are actively investing in pieces for their interiors that will stand the test of time. I think of a space with a fitted carpet as a home underlined. With the right tone in the right space, a carpet can draw the whole look of an interior together.
For me, it isn't just about a return to fitted carpets, but a return to the wider notion of more traditional interiors. A thick, cosy carpet in warm reds and mustards – perhaps even a tartan (more on this to follow) – will add an instant old-worldly charm to your space. Pair with plain linen-upholstered sofas and winged armchairs, and add cushions to mirror the tones in the flooring.
Decorate with tartan – yes, tartan!
Sometimes, you can find home in a pattern, warmth in a tone. To give your interiors a relaxed, intimate and homely feel, upholster, lay or cover in tartan, plaid and check.
For those new to the world of tartans, checks and plaids, a whole carpet in one of these patterns might feel overwhelming. A tartan sofa, rug or plaid cushion will provide the cheerful warmth of a carpet without the commitment to the bold trend. Using check, tartan or plaid furniture as accent pieces will keep your home feeling light and airy. However, for the full cosy effect this winter, a carpet or set of curtains require no further work to get your home winter-ready.
Don't forget the coffee table
The coffee table is the central point of any cosy sanctuary, so make sure it is styled artfully. Avoid clutter, and use the space to display delicate ornaments and candles next to great coffee table books. A sweet-smelling candle will provide a homely atmosphere, and the gentle, flickering light is as relaxing as it is flattering, for the space as well as any guests who come to shelter from the cold. The one condition for a successful coffee table is its functionality. In other words, looking beautiful and curated is important, but make sure there is enough room for a couple of coffee cups.
Get the glow
Lighting is one of the most important things to get right for a relaxing and cosy atmosphere at home – so here are my lighting commandments: don't use downlights if at all possible. Table and floor lamps are your best friend and will help you achieve a cosy yet flattering setting. Position them at eye-level to avoid strange facial shadows. Use dimmer switches on your lamps so that you can control the level of light as your evening progresses. Good lamp shades make even the simplest of lamps look luxurious.
Top tips from the above:
• Rugs and carpets will add an instant warmth – both physically and aesthetically – to your space.
• Traditional prints and patterns such as tartans, checks and plaids provide lots of charm, perfect for winter interiors.
• The coffee table is the hub of the home when it comes to the winter months. Keep it looking pretty, uncluttered and with enough room for a couple of mugs.
• Lighting is undoubtedly the most important device when it comes to making your home into a cosy haven. Keep it low and golden – your home will thank you
Register for free to continue reading
Registration is a free and easy way to support our truly independent journalism
By registering, you will also enjoy limited access to Premium articles, exclusive newsletters, commenting, and virtual events with our leading journalists
Already have an account? sign in
Join our new commenting forum
Join thought-provoking conversations, follow other Independent readers and see their replies