The world this week: Jewel thieves and the death of a music legend
Millie Bull trawls the archives for the key events and notable deaths from this week in history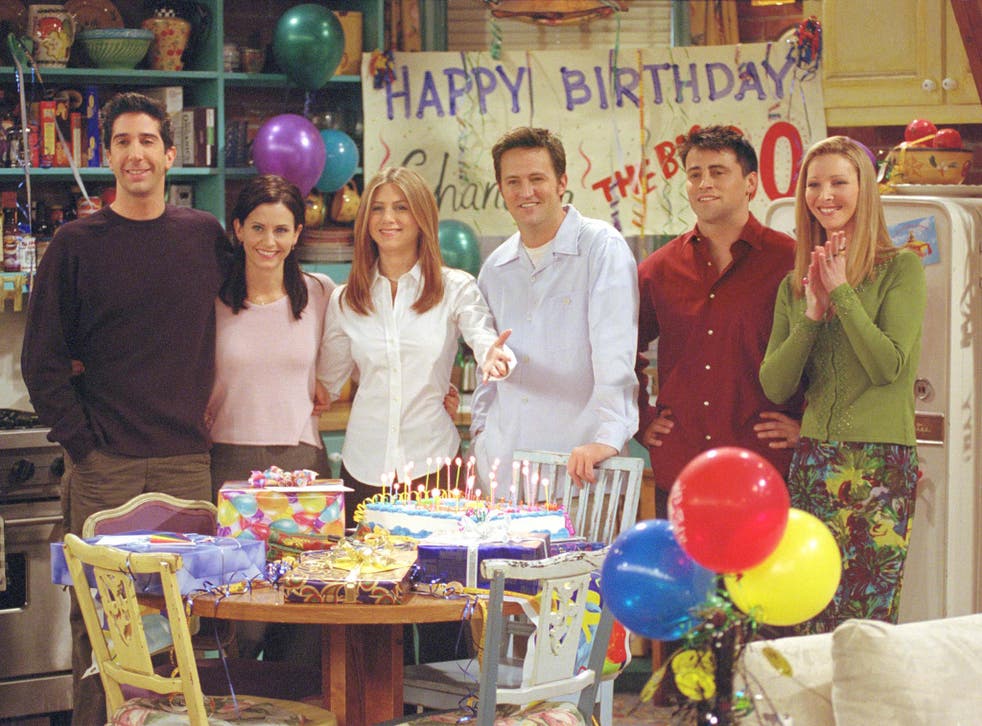 6 May
The Hindenburg zeppelin went up in flames in 1937. The tragedy quickly brought the airship era to an end.
The Channel Tunnel opened for the first time in 1994.
The last ever episode of hit US sitcom Friends was aired in 2004. The final episode called "The Last One" was watched by 52 million people.
A huge earthquake hit northeast Italy, killing more than 900 people and leaving 157,000 homeless. It was deemed Italy's worst earthquake and measured 6.5 on the Richter scale in 1976.
Deaths: Alexander von Humboldt, 1859, German naturalist; Henry David Thoreau, 1862, US writer and pacifist; Maurice Maeterlinck, 1949, Belgian essayist; Maria Montessori, Italian physician and teacher; William J Casey, 1987, head of the CIA; Marlene Dietrich, 1992, German-American actor.
7 May
A German U-Boat sank the RMS Lusitania in 1915. It was one of the deadliest shipwrecks during the First World War with 1198 lives being lost.
Germany surrenders unconditionally to the allies at Reims in 1945. The surrender marked the end of six years of war.
Sony was founded in 1946. It was originally named Tokyo Telecommunications Engineering and is now one of the leading manufacturers of electronic products.
The Scream by Edvard Munch was recovered three months after it was stolen in 1994. The painting was found undamaged in a hotel in Asgardstrand.
Deaths: William Petty, 1805, 2nd Earl of Shelburne; Antonio Salieri, 1825, Italian composer; HH Holmes, 1896, American serial killer; Warner Baxter, 1951, American actor.
8 May
Coca-Cola was invented in 1886. An Atlanta pharmacist produced the syrup in a brass pot in his garden, it is said.
Dr. No, Sean Connery's first ever Bond film, was released in the US in 1963.
In 1968, the Kray twins were held on suspicion of murder. Reginald and Ronnie, and their brother Charlie were arrested after dawn raids by police in London.
The Beatles released Let It Be in 1970. It was the last ever studio album released by the band.
Deaths: Kamehameha I, 1819, King of Hawaii; John Stuart Mill, 1873, English philosopher; Paul Gauguin, 1903, French painter; Mordechai Anielewicz, 1943, leader of the Jewish Fighting Organisation, which led the Warsaw Ghetto Uprising; Luigi Nono, 1990, Italian composer.
9 May
Captain Blood attempted to steal the crown jewels in 1671. The Irish adventurer was captured attempting to steal the jewels from the Tower of London.
Prime minister Sir Anthony Eden refused to give details about the disappearance of a naval diver during a visit from the Soviet leadership in 1956.
The House of Representatives Judiciary Committee opened impeachment hearings against president Richard Nixon in 1974.
Former Italian prime minister Aldo Moro was found dead in the back of a car in the centre of Rome in 1978. His body was covered in bullets.
Deaths: William Bradford, 1657, American politician; Benjamin Lincoln, 1810, American military officer; Cyrus Eaton, 1979, Canadian-American financier; Vidal Sassoon, 2012, British-American hairstylist.
10 May
Nelson Mandela became South Africa's first black president in 1994 after three centuries of white rule.
Winston Churchill became prime minister in 1940 after he was called to replace Neville Chamberlain.
Members of the Rolling Stones Mick Jagger and Keith Richards appeared before magistrates in 1967. They were charged with drug offences.
Deaths: Jean-Baptiste Donatien de Vimeur, comte de Rochambeau, 1807, French military leader; Stonewall Jackson, 1863, Confederate general during the American Civil War; Henry Morton Stanley, 1904, Welsh journalist and African explorer; Joan Crawford, 1977, American actor; John Wayne Gacy, 1994, American serial killer.
11 May
British prime minister Spencer Perceval was shot to death in 1812. He was killed by John Bellingham in the lobby of the House of Commons.
In 1963, Moscow jailed a British businessman who was accused of spying for the west. He was sentenced to eight years' detention.
At least 52 fans are killed in the Bradford City stadium fire in 1985. Hundreds of people were sent to hospital with burns.
Bob Marley died in 1981. A cancerous growth on his big toe metastasised and spread to his brain, liver and lungs. He died at the age of 36.
Deaths: William Pitt the Elder, 1778, British prime minister; Spencer Perceval, 1812, British prime minister; John D Rockefeller Jr, 1960, American philanthropist; Kim Philby, 1988; British spy who defected to the Soviet Union; Douglas Adams, 2001, English author.
12 May
George VI was crowned king at Westminster Abbey in 1937.
The government gave the green light to plans to turn Stansted in London's third airport in 1967.
An earthquake that hit 7.9 on the Richter scale left some 69,000 people dead in China in 2008. The quake left a further 18,000 missing and 4.8 million homeless.
Deaths: Charles Barry, 1860, English architect; JEB Stuart, 1864, American army officer; Perry Como, 2001, American singer; Robert Rauschenberg, 2008, American painter.
Register for free to continue reading
Registration is a free and easy way to support our truly independent journalism
By registering, you will also enjoy limited access to Premium articles, exclusive newsletters, commenting, and virtual events with our leading journalists
Already have an account? sign in
Register for free to continue reading
Registration is a free and easy way to support our truly independent journalism
By registering, you will also enjoy limited access to Premium articles, exclusive newsletters, commenting, and virtual events with our leading journalists
Already have an account? sign in
Join our new commenting forum
Join thought-provoking conversations, follow other Independent readers and see their replies