The world this week: From Liberty landing in NYC to Brexit getting 52 per cent of the British vote
Sam Hancock trawls the archives for the key events and notable deaths from this week in history  
Sam Hancock
Tuesday 11 June 2019 17:58 Comments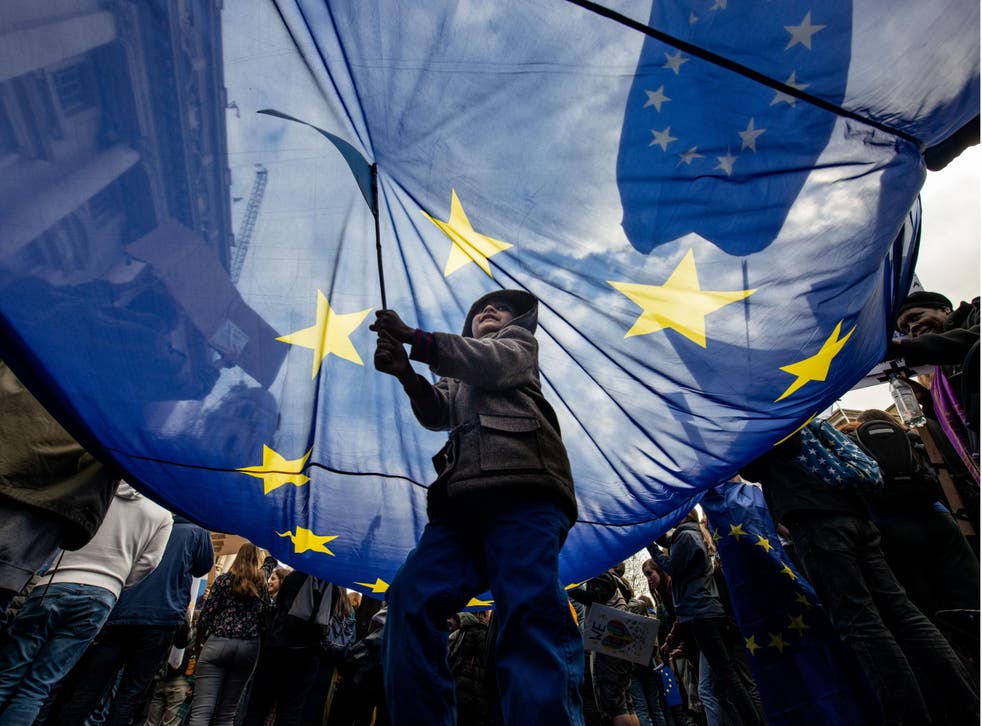 17 June
The Statue of Liberty arrived in New York City in 1885. It was a gift from the people of France and has become one of the country's most famous symbols.
In 1928, Amelia Earhart became the first woman to fly across the Atlantic. Along with Wilmer Stultz, who piloted the aircraft, the pair landed in Wales after a 20-hour and 40-minute flight.
Five White House operatives were arrested in 1972 after being caught attempting to wiretap the Democratic National Committee headquarters. Later named the Watergate scandal, the arrests led to President Nixon's resignation.
Special Report: Watergate - the untold story

Show all 4
OJ Simpson was arrested in 1994 after attempting to flee Los Angeles following a police pursuit. The former American football running back was later charged with the double murder of his ex-wife Nicole Brown and her friend Ronald Goldman, and so began one of the most infamous trials in recent history.
Deaths: Edward Burne-Jones, British artist, 1898; Tarsila do Amaral, Brazillian modernist artist, 1973; Rodney King, American victim of police brutality, 2012.
18 June
Napoleon suffered his biggest defeat at the Battle of Waterloo in 1815. The French emperor was eventually exiled to Saint Helena where he died six years later.
Paul McCartney was born in 1942. The English singer-songwriter went on to become one of the most famous artists in the world with The Beatles.
The LP record was introduced in 1948. The microgroove vinyl long playing record, developed by Columbia Records, became the music industry's standard medium.
Deaths: IF Stone, American journalist who created the infamous newsletter I F Stone's Weekly, 1989; Jose Saramago, Portuguese author and Nobel Prize laureate, 2010; XXXTentaction, American rapper who was killed in a drive-by shooting, 2018.
19 June
Slavery was officially outlawed in all US territories in 1862.
In 1964 the US Senate passed the Civil Rights Act of 1964. Eighteen senators unsuccessfully launched a filibuster to prevent passage of the law against discrimination based on race, colour, religion, sex or national origin.
Garfield, the cartoon lazy cat, made his comic strip debut in 1978. Jim Davis created the orange cat and still holds the Guinness World Record for the world's most widely syndicated comic strip.
Deaths: JM Barrie, Scottish author and playwright who created Peter Pan, 1937; Jean Arthur, American actor who starred in Easy Living and A Foreign Affair, 1991; William Golding, Lord of the Flies author, 1993; The Sopranos' James Gandolfini, 2013.
20 June
Queen Victoria inherited the thrown in 1837.
Steven Spielberg's Jaws was released in 1975 in the US. The film bagged three Academy Awards and spawned several sequels.
In what the BBC called "the biggest exam shake-up for over 10 years", it was announced that O-Levels were to be replaced by GCSEs in 1984.
In 1995, oil giant Shell gave in to international pressure and abandoned plans to dump the Brent Spar oil rig at sea.
Deaths: Bugsy Siegel, American gangster who created casinos in Las Vegas, 1947; Georges Lemaitre, Belgian priest astronomer and cosmologist, 1966; Albert Johnson (aka Prodigy), American rapper, 2017.
21 June
Princess Diana gave birth to her first son, Prince William, in 1982. Now titled the Duke of Cambridge, the prince is second in line to the throne after his father, Prince Charles.
British Gas fell under public scrutiny in 1991 for agreeing to give its chair, Robert Evans, a 66 per cent pay rise, which saw his salary rise from £222,000 to £370,000. The rise was 10 times the rate of inflation at the time.
The Women's National Basketball Association debuted in 1997 after the league's first game was played in New York. The match saw New York Liberty defeat the Los Angeles Sparks.
Greenland assumed self-rule in 2009 after being administered by Denmark for centuries. The policy meant Greenland was responsible for its own internal affairs, while Denmark remained the puppet master of its foreign policies.
Deaths: Edward III, King of England and Lord of Ireland, 1377; Nikolai Rimsky-Korsakov, Russian composer, 1908; Sukarno, Indonesia's first president, 1970.
22 June
US troops took Japan's Okinawa island after a long battle in 1945. It is estimated that more than 90,000 Japanese soldiers were killed in the 82-day conflict.
Mark Chapman changed his plea to guilty in 1981, admitting he did in fact murder John Lennon in December 1980. Chapman shot Lennon several times as The Beatles star entered his apartment block in Manhattan.
Checkpoint Charlie, the crossing point that sat on the sector border between East and West Berlin, was dismantled in 1990.
In 2001 the Parole Board ruled that James Bulger's killers, Jon Venables and Robert Thompson, were to be released from prison on a "life licence".
Deaths: Howard Staunton, English chess player, 1874; Judy Garland, star of The Wizard of Oz, 1969; Fred Astaire, star of Top hat and Funny Face, 1987; Pat Nixon, America's 37th First Lady, 1993.
People's Vote march – demanding vote on final Brexit deal

Show all 30
23 June
The International Olympic Committee was founded in 1894. It is responsible for organising the Olympic Games and similar events.
John Gotti, aka Teflon Don, the New York crime boss, was sentenced to life in prison in 1992 with no chance of parole. Gotti was the head of the city's largest mafia family.
In 1960 the first contraceptive pill, Envoid, was made available for purchase in the US.
The Brexit referendum took place in 2016, kickstarting one of the most complex fallouts in British political history. Fifty-two per cent of the UK voted to leave the European Union; 48 per cent voted to remain.
Deaths: Zarah Leander, Swedish actor and singer, 1981; Ray Lindwall, Australian cricketer, 1996; Betty Shabazz, American civil rights activist and widow of Malcom X, 1997; Columbo's Peter Falk, 2011.
Support free-thinking journalism and attend Independent events
Register for free to continue reading
Registration is a free and easy way to support our truly independent journalism
By registering, you will also enjoy limited access to Premium articles, exclusive newsletters, commenting, and virtual events with our leading journalists
Already have an account? sign in
Join our new commenting forum
Join thought-provoking conversations, follow other Independent readers and see their replies