The world this week: Dracula makes its mark and Star Wars hits the big screen
Millie Bull trawls the archives for the key events and notable deaths from this week in history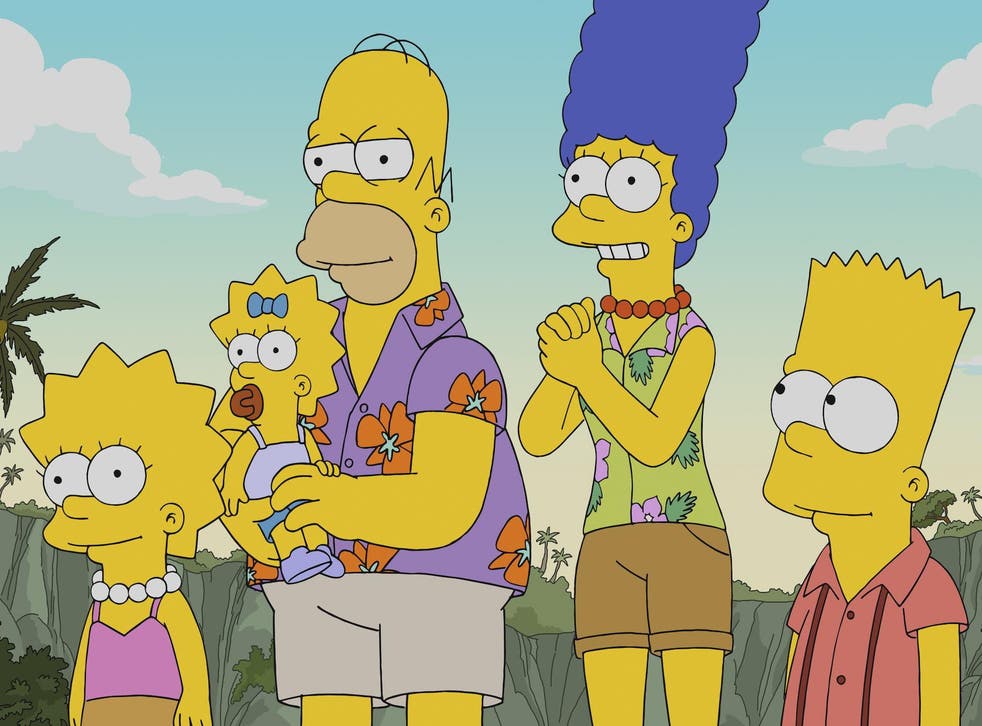 20 May
Levi Strauss and Jacob Davis received a patent to create work trousers with metal rivets in 1873. This marked the birth of blue jeans.
A Boeing 707 crashed near Cairo airport after arriving from Pakistan in 1965, killing 124 people. The incident was triggered after pilots were complaining about poor conditions at the airport.
A car bomb in South Africa killed 17 people and injured more than 197 in 1983. Four days later the South African Air Force bombed ANC bases in Maputo, Mozambique, in retaliation.
From the Wiggums to chain-smoking aunt Patty: the real-life Groening family behind The Simpsons revealed in obituary of creator's mum

Show all 8
In 2007, The Simpsons aired its 400th episode. The animated series was created by Matt Groening.
Deaths: Christopher Columbus, 1506, Italian discoverer of the New World; Marquis de Lafayette, 1834, American patriot and French revolutionary; Mary Lamb, 1847, writer; Jon Pertwee, 1996, Doctor Who actor; Robin Gibb, 2012, singer-songwriter (Bee Gees).
21 May
The American Red Cross was founded in 1881 by humanitarians Clara Barton and Adolphus Solomons. The organisation was established to provide aid for victims of wars and natural disasters.
In 1942, 4,300 Jews were deported from the Polish town of Chelm to the Nazi extermination camp at Sobibor where they were killed. On this same day, a German company called IG Farber set up a factory just outside Auschwitz to use the Jews as slaves.
A tornado swept across southern England in 1950, killing two people and injuring several others. The path of the tornado was at least 66 miles long and remains the longest trail on record in the UK.
A huge earthquake hit Chile in 1960, killing 5,000 people and leaving a further 2 million homeless. The earthquake hit 7.6 on the Richter scale.
Deaths: Henry VI, 1471, King of England; Hernando de Soto, 1542, Spanish explorer; Archibald Primrose, 1929, British prime minister; Jane Addams, 1935, Nobel Prize-winning social worker; Sir John Gielgud, 2000, stage and screen actor.
22 May
The opening battle of England's War of the Roses began with the Yorkists defeating Henry VI's Lancastrian forces in 1455. The struggle between the two houses would continue for 30 years.
Sherlock Holmes author Sir Arthur Conan Doyle was born in 1859 in Scotland, and went on to study medicine at the University of Edinburgh.
The Yorkshire ripper was jailed for life in 1981. Peter Sutcliffe was sentenced to life imprisonment at the Old Bailey after being convicted of 13 counts of murder and seven counts of attempted murder.
The Manchester arena was bombed during an Ariana Grande concert in 2017. Just after Grande finished her final song, a suicide bomber detonated an explosion killing 22 and injuring hundreds more.
Deaths: Constantine the Great, AD337, emperor of Rome; Martha Washington, 1802, the first US first lady; Victor Hugo, 1885, French author and poet; Langston Hughes, 1967, American poet.
23 May
British privateer William Kidd, known as Captain Kidd, was hanged for piracy and murder at London's execution dock in 1701. Born in Greenock, Scotland, Kidd made his home in New York in 1690.
Police shot dead infamous outlaws Bonnie and Clyde in 1934. The couple were known for robbing a string of banks across five states: Texas, Oklahoma, Missouri, New Mexico and Louisiana.
In 1977, more than 100 children and six teachers were held hostage in a primary school in northern Holland. The children at the school were released four days later after an outbreak of gastric flu.
Ireland legalised same-sex marriage in 2015 after a referendum. The law passed with the majority of 62 per cent of voters.
Deaths: Leopold von Ranke, 1886, German historian; Henrik Ibsen, 1906, Norwegian playwright; John D Rockefeller, 1937, American industrialist; Heinrich Himmler, 1945, commander of the SS; Sir Roger Moore, 2017, actor.
24 May
In 1883, the Brooklyn Bridge opened over the East river connecting the cities of New York and Brooklyn for the first time.
Auschwitz, the extermination camp in Poland, received a new doctor called Josef Mengele in 1943. Mengele earned the nickname "the angel of death" after injecting inmates with anything from petrol to chloroform.
A group of 80 reporters and cameraman were allowed to leave Saigon in 1975. They were the first westerners to leave the capital of South Vietnam after it fell under a communist regime the month before.
The floor of a wedding hall caved in killing 23 people in Jerusalem in 2001. Nearly 700 guests were in the building when the third floor collapsed.
Deaths: Nicolaus Copernicus, 1543, Polish mathematician; William Lloyd Garrison, 1879, abolitionist; John Foster Dulles, 1959, US secretary of state; Jim Barnes, 1966, British golfing pioneer; Duke Ellington, 1974, American jazz musician; Harold Wilson, 1995, British prime minister.
25 May
The first Star Wars movie hit cinemas in the US in 1977. The film received seven Oscars and earned nearly $800m worldwide.
The worst air crash in US history occurred in 1979, killing 271 onboard. As the plane went to take off from Chicago-O'Hare international airport, an engine under the left wing broke off and fell to the runway.
Dozens of men were killed in 1982 as Argentine missiles hit British ships around the Falkland Islands. The container ship Atlantic Conveyor and the destroyer HMS Coventry capsized losing most of their crew.
In 1994, Camelot consortium won the contract to run Britain's first national lottery which started in November the same year. After initial public excitement, ticket sales eventually deteriorated.
Deaths: Madam CJ Walker, 1919, African-American entrepreneur; Witold Pilecki, 1948, Polish resistance fighter in the Second World War; Robert Capa, 1954, Hungarian war photographer.
26 May
The first copies of Bram Stoker's Dracula went on sale in 1897. Stoker published 17 novels but Dracula earned him the most literary fame.
Travel company Thomas Cook was sold to a private businesses in 1972. Thomas Cook continued to lose money for several years after the takeover, reporting its biggest loss in history in 1975.
In 1981, the Italian government was in crisis after the entirety of the coalition cabinet under prime minister Arnaldo Forlani stepped down after a scandal over freemasonry. In the wake of the scandal, a police chief shot himself.
A Boeing 767 crashed into a jungle near Bangkok, Thailand, in 1991. The crash killed all 223 people on board after a computer onboard malfunctioned.
Deaths: Samuel Pepys, 1703, English member of parliament; Martin Heidegger, 1976, German philosopher; Eddie Albert, 2005, American actor; Sydney Pollack, 2008, director and actor.
Support free-thinking journalism and attend Independent events
Join our new commenting forum
Join thought-provoking conversations, follow other Independent readers and see their replies