11 elephants poisoned with cyanide - in same park Cecil the Lion was killed
The animals were killed in Hwange National Park in Zimbabwe after they used a contaminated salt lick
Caroline Mortimer
Thursday 08 October 2015 15:21 Comments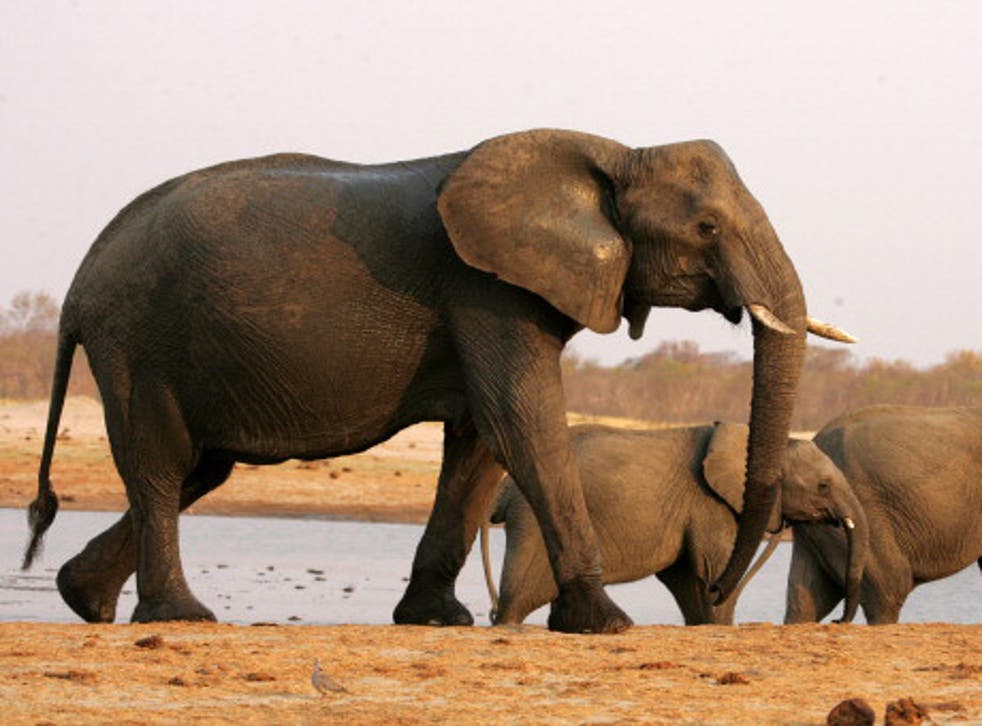 Eleven elephants have been poisoned by cyanide in the same national park where an American hunter killed Cecil the Lion in July.
Officials from the Zimbabwe Parks and Wildlife Management Authority told CNN that the elephants were poisoned by a salt lick used by the animals in Hwange National Park.
Six elephants were found with their tusks removed but several were too young to have tusks - one was only three months old, the parks office said.
Another three elephants were poisoned after eating tainted oranges in the Matusadona National Park in the north of the country in what the wildlife authority called "a deliberate act".
The authority says five people have been arrested.
Carel Verhoef, a professional safari guide, told the news channel that cyanide poisoning was "a horrible way to die."
He said cyanide affects breathing and the elephants would have suffocated to death.
He also warned about future dangers to animals in Hwange National Park: "If the salt licks were poisoned, then other animals would have died, so it would affect the whole ecosystem."
Dead vultures and impalas were also reportedly found dead at the scene.
It comes as the American dentist Walter Palmer, who shot and killed the famous Zimbabwean lion Cecil in July, returned to work amid calls for his extradition to stand trial in the country.
Zimbabwean environment minister, Oppah Muchinguri, called on the US to allow the extradition of Mr Palmer to stand trial, referring to him at a news conference as a "foreign poacher".
His guide, Theo Bronkhurst, and local landowner, Honest Ndlovu, were arrested in Zimbabwe and charged with failing to prevent an illegal hunt.
Register for free to continue reading
Registration is a free and easy way to support our truly independent journalism
By registering, you will also enjoy limited access to Premium articles, exclusive newsletters, commenting, and virtual events with our leading journalists
Already have an account? sign in
Join our new commenting forum
Join thought-provoking conversations, follow other Independent readers and see their replies