Abuse claims rife as Egypt admits jailing 16,000 Islamists in eight months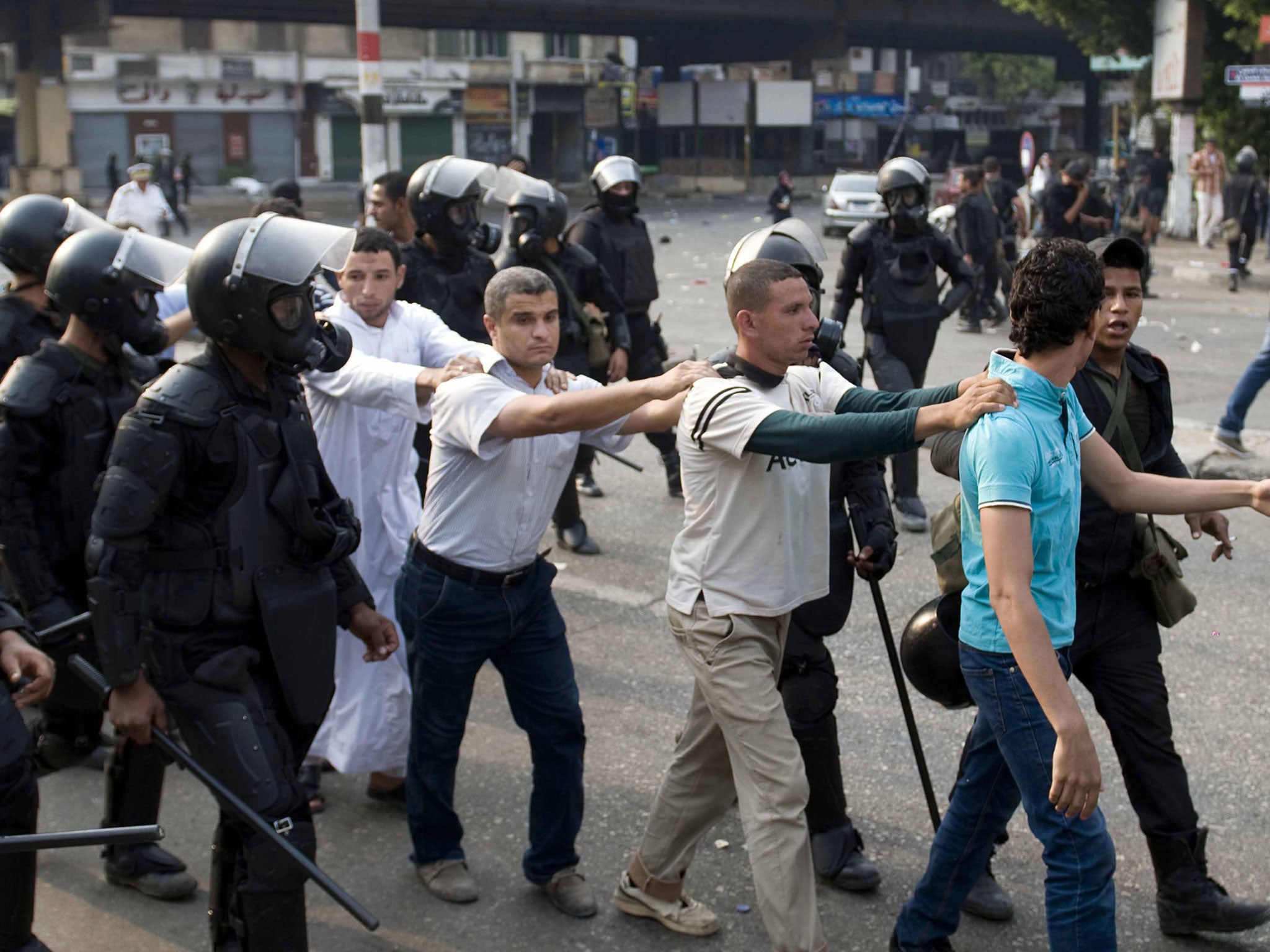 Egypt's crackdown on Islamists has seen 16,000 people jailed over the past eight months in the country's biggest such campaign in nearly two decades, according to previously unreleased figures from security officials.
Rights activists say reports of abuses in prisons are mounting, with prisoners describing systematic beatings and miserable conditions, with dozens packed into tiny cells.
The Egyptian government has not released official numbers for those arrested in the sweeps since the military ousted the Islamist President Mohammed Morsi in July. But four senior officials – two from the Interior Ministry and two from the military – gave Associated Press a count of 16,000, including about 3,000 top or mid-level members of the Muslim Brotherhood.
The count, which is consistent with recent estimates by human rights groups, was based on a tally kept by the Interior Ministry. It includes hundreds of women and minors, although the officials could not give exact figures.
The flood of arrests has swamped prisons and the legal system. Many are held for months in police station lockups meant as temporary holding areas or in impromptu jails set up in police training camps because prisons are full. Inmates are kept for months without charge.
"My son looks like a caveman now. His hair and nails are long, he has a beard and he is unclean," said Nagham Omar, describing the conditions that her 20-year-old son Salahideen Ayman Mohammed has endured since his arrest in January while participating in a pro-Morsi protest. He and 22 others are crammed in a 10ft-by-10ft cell in a police station in the southern city of Assiut. His mother visits him once a week. Mohammed has not yet been charged. "He is my son, but the stench in that place makes me want to leave immediately," she said.
The military-backed government is determined to crush the Muslim Brotherhood and its Islamist allies. It presents the campaign as a fight against terrorism, accusing the group of co-operating with Islamic militants in a wave of bombings and assassinations.
The Brotherhood denies any link to the militants, and says the claims are being used as an excuse to eliminate the group as a political rival. Some 2,000 Brotherhood supporters have been killed by police in crackdowns on pro-Morsi protests.
AP
Join our commenting forum
Join thought-provoking conversations, follow other Independent readers and see their replies