Africa passes 100,000 Covid deaths
Healthcare workers in many countries are 'dangerously overstretched', WHO says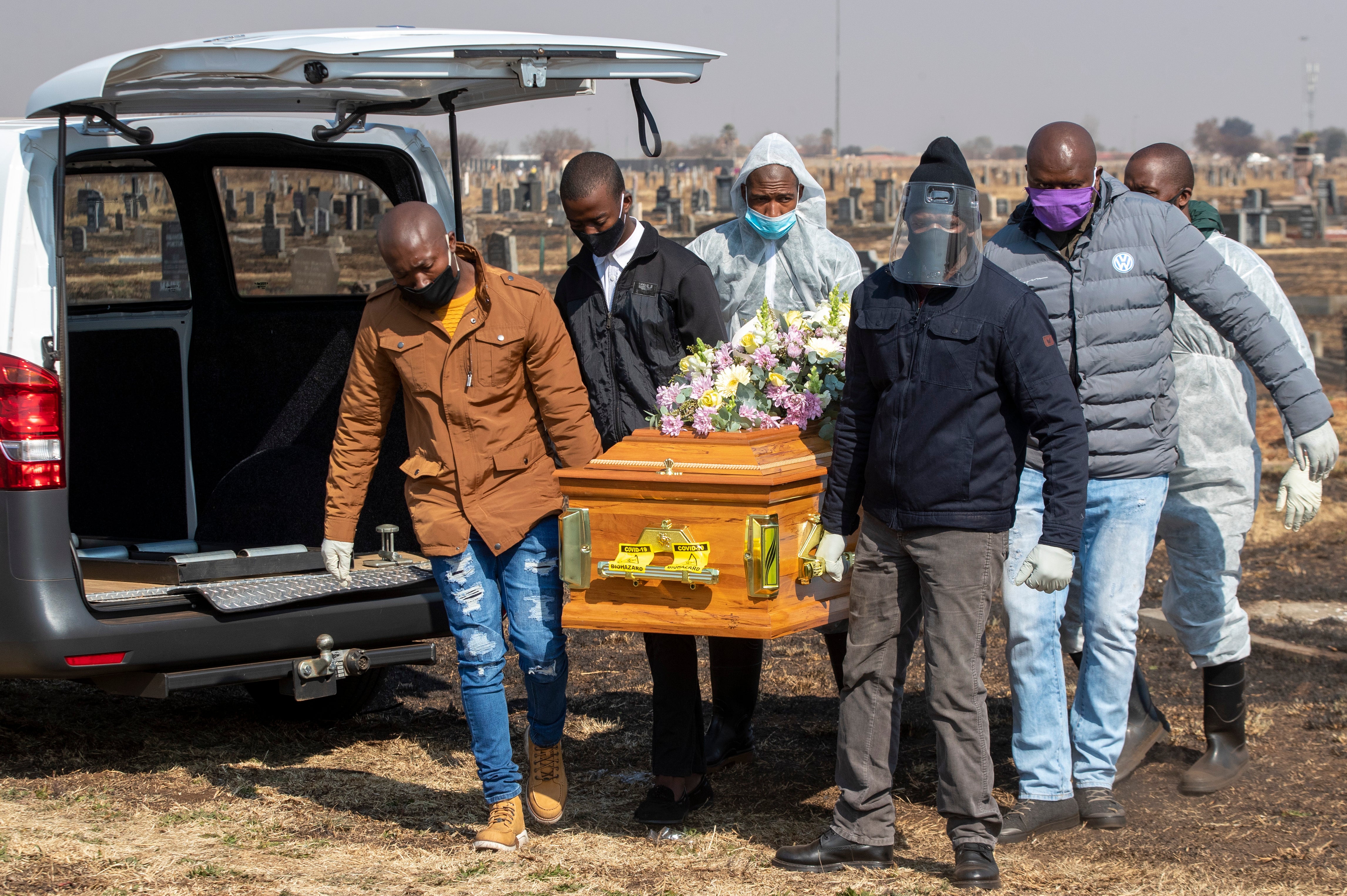 Africa has passed the grim milestone of 100,000 Covid-19 deaths, as the continent struggles with a resurgence of the virus.
The 54-nation continent is lagging behind in the global queue for vaccines, while a more transmissible variant detected in South Africa is hampering inoculation drives in some countries.
An African Union taskforce announced on Friday that Russia had offered the continent 300 million doses of its Sputnik V vaccine, to be available in May, to add to union's existing stock of 270 million doses.
Responding the death toll, John Nkengasong, the director of the Africa Centres for Disease Control and Prevention (CDC), said "we are more vulnerable than we thought", describing the milestone as "remarkably painful".
Mr Nkengasong said that he is concerned that "we are beginning to normalise deaths", while medical workers are becoming overwhelmed.
The Africa CDC said on Friday that number of fatalities stand at 100,294 – although many who have died of Covid-19 are not included in the toll.
Many countries lack the means to monitor mortality data, and Mr Nkengasong said last week that the CDC is "definitely not counting all the deaths, especially in the second wave".
Africa, home to 3bn people, has suffered regular medical oxygen shortages, with the CDC director explaining that people are "dying because of a lack of basic care".
The number of fatalities soared by 40 per cent in Africa in the past month compared to the previous month, the World Health Organisation's Africa chief, Matshidiso Moeti, said last week, warning that healthcare workers and systems in many countries are "dangerously overstretched".
The trend appears to have slowed more recently, with deaths decreasing by 28 percent in the week ending Sunday.
A total of 21 African nations, including Sudan, Egypt, Liberia, Mali and Zimbabwe, currently have higher case fatality rates than the global average. The case fatality rate across the continent is 2.6 per cent – above the global average.
If vaccine doses are made available, the continent should be able to immunise between 35 an 40 per cent of its population before the end of 2021, the CDC director said. He forecasted a total of 60 per cent could be vaccinated by the end 2022.
Join our commenting forum
Join thought-provoking conversations, follow other Independent readers and see their replies