Al-Qaeda in the Islamic Maghreb: Who is the terror group reportedly behind the Ivory Coast shooting?
AQIM  has claimed responsibility for attacks in Mali last November and Burkina Faso in January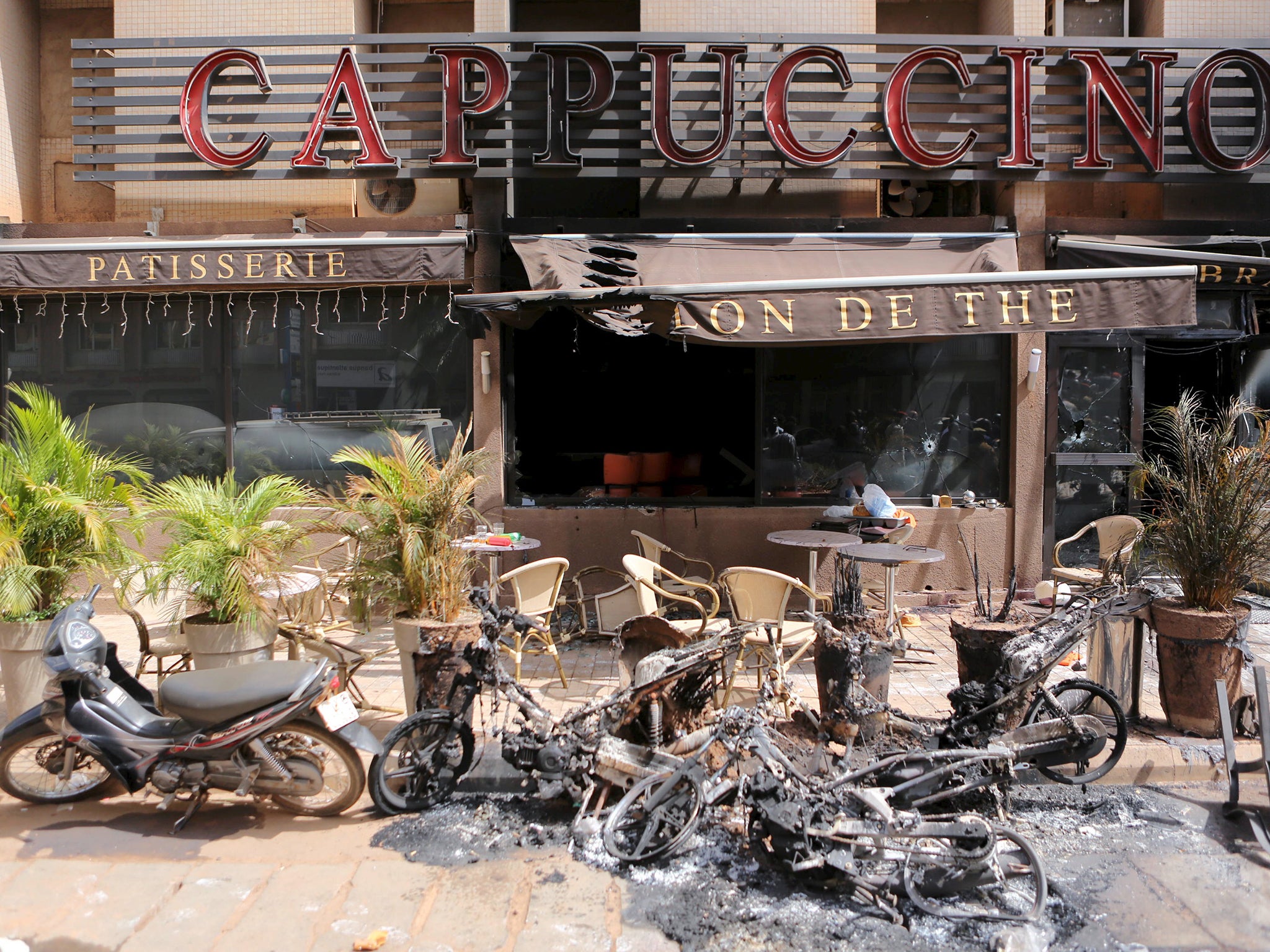 Based in the Sahara and Sahel, Al-Qaeda in the Islamic Maghreb (AQIM) seeks to rid North Africa of Western influence.
The group, which has its origins in the Islamic Armed Group during Algeria's civil war, has named Spain and France as its main "far enemies".
It has about 1,000 members in Algeria and supporters in Chad, Libya, Mali, Mauritania, Nigeria and Tunisia.
AQIM and its allies held vast tracts of Mali in 2013, before being driven back by French soldiers.
It claimed joint responsibility for November attack on the Radisson Blu hotel in Mali, in which 100 people were taken hostage and 19 were killed.
In January, gunmen killed 30 people in the Burkina Faso capital of Ouagadougou after storming the Cappucino restaurant and the Splendid Hotel in the heart of the city.
The Foreign Office has updated its travela dvice to Ivory Coast to say: "The Foreign and Commonwealth Office (FCO) advise against all but essential travel to the western regions of Dix-Huit Montagnes, Haut-Sassandra, Moyen-Cavally and Bas-Sassandra. See Local travel
"On 13 March, there have been reports of an armed attack at Grand Bassam Resort, near Abidjan. You should avoid the area if possible. If you are in the vicinity follow the instructions of the security authorities
"There is a high threat from terrorism. You should be vigilant after recent attacks in Mali and Burkina Faso. Attacks could be indiscriminate, including in places visited by foreigners."
It is linked to Al-Qaeda in the Arabian Peninsula (AQAP), which was established in 2009 through a merger of the Yemeni and Saudi branches of al-Qaeda.
AQAP was behind the foiled "underpants bomb" on a plane to Detroit on Christmas Day, 2009, as well as two attempts to bring down Chicago-bound cargo planes in 2010.
Based in southern Yemen, where it has been targeted by US drone strikes for more than a decade, it is responsible for more than 1,200 deaths over the past five years.
AQAP claimed responsibility for the Charlie Hebdo attacks.
Additional reporting Jonathan Owen
Join our commenting forum
Join thought-provoking conversations, follow other Independent readers and see their replies