Al-Shabaab militants 'kill 14' in attack African Union base near Mogadishu Airport in Somalia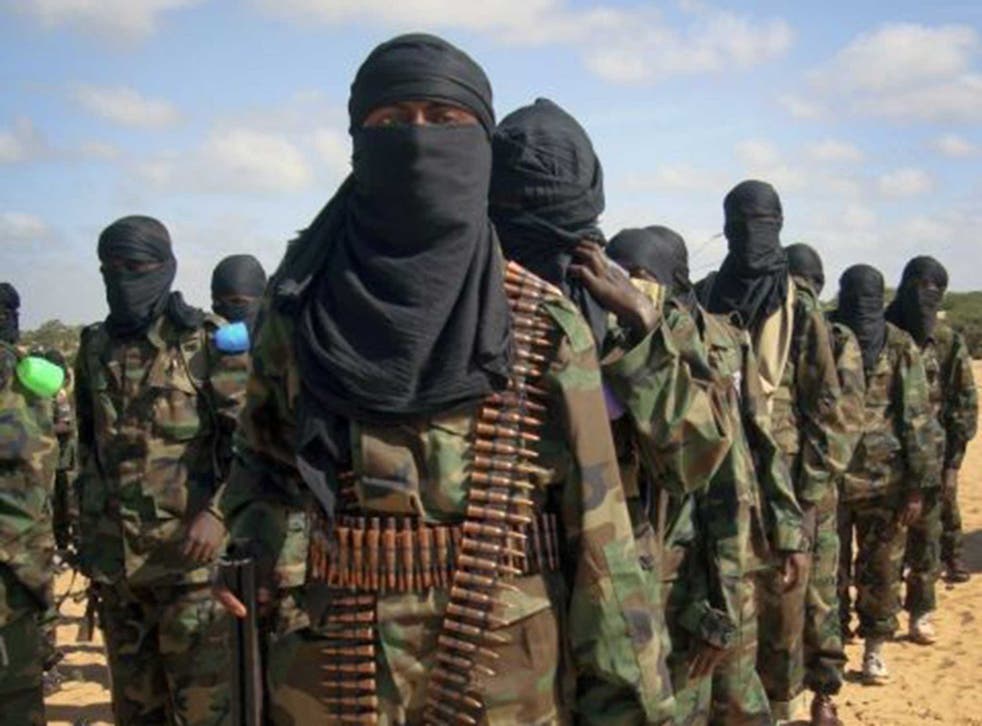 Somali Islamist militants alShabaab have attacked the main African Union peacekeeping base in the capital Mogadishu, killing 14 people, a spokesman for the group said.
There were conflicting reports about how many have died in the attack which has now lasted for several hours.
In the past, al-Shabaab has exaggerated numbers while officials have played down losses.
"Our fighters have entered AU's Halane base by force through the gate and now fighting is going on inside the base," the spokesman said, adding 14 of the AU contingent had been killed.
AU spokesman Colonel Ali Houmed said it would provide an update later in the day on possible casualties and fatalities among AU troops but added that three al-Shabaab gunmen have been killed and AU troops were seeking to overpower another three.
"They are hiding and we know where they are. We are surrounding them," said Houmed, who said the attack is expected to end swiftly.
The AU base is on the edge of the Mogadishu international airport compound, which has a tight security cordon and blast walls. It is also used as a base for UN operations in Somalia. The airport area also houses the British and Italian embassies.
Aleem Siddique, spokesman for the United Nations in Somalia, said all UN staff were safe and accounted for.
Reuters
Register for free to continue reading
Registration is a free and easy way to support our truly independent journalism
By registering, you will also enjoy limited access to Premium articles, exclusive newsletters, commenting, and virtual events with our leading journalists
Already have an account? sign in
Register for free to continue reading
Registration is a free and easy way to support our truly independent journalism
By registering, you will also enjoy limited access to Premium articles, exclusive newsletters, commenting, and virtual events with our leading journalists
Already have an account? sign in
Join our new commenting forum
Join thought-provoking conversations, follow other Independent readers and see their replies