Missing British amateur pilot, 72, found safe in South Sudan
Maurice Kirk, 72, is flying the Vintage Air Rally from Crete to Capte Town without a compass or radio, traversing some of the most inhospitable terrain on Earth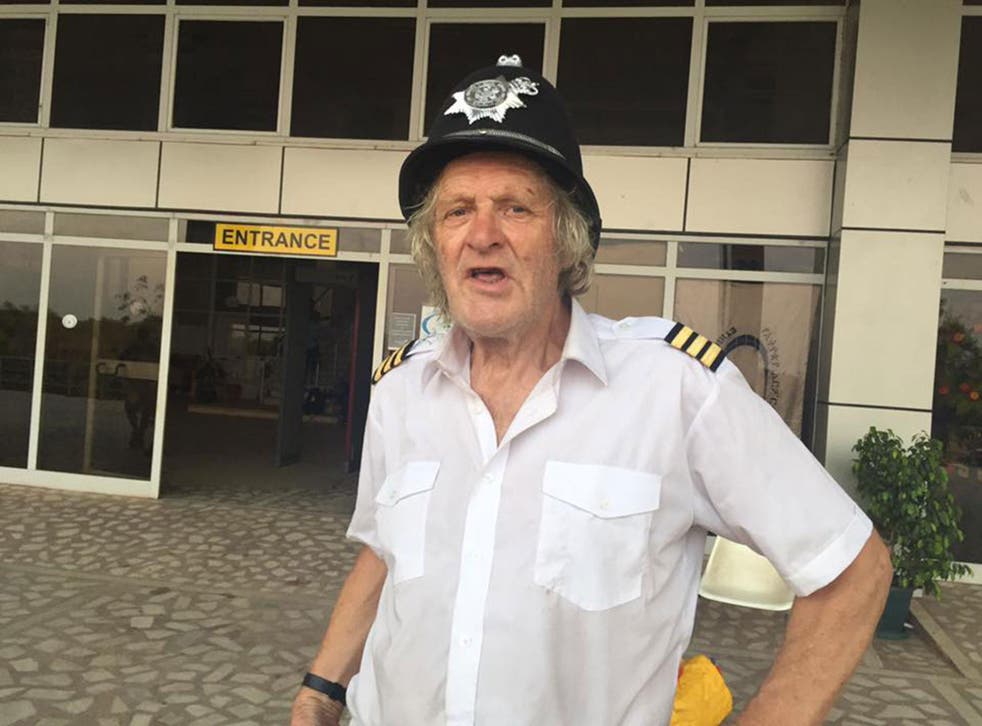 An elderly amateur pilot who went missing for a second time while attempting to fly the length of Africa with no radio or navigational equipment has been found safe in South Sudan.
Maurice Kirk, 72, a former vet and drinking partner of Oliver Reed, was taking part in the Vintage Air Rally, which runs from Crete to Cape Town over five weeks.
He went missing on Friday after departing Ethiopia in his light aircraft, Liberty Girl, a 1943 Piper Cub aeroplane Mr Kirk claims was flown by General George Patten in the Second World War.
But his plane became lost and Mr Kirk was out of contact with the rally organisers.
However, on Saturday, the rally's Facebook page posted a message saying Mr Kirk was alive and well, albeit in one of the most unstable countries in Africa.
"Maurice is safe!" the post said. "We heard he had an engine failure and landed (not at an airfield) in South Sudan but had a puncture on landing.
"He's fine, we think the plane also. Locals found him and called a Brit in Juba they recently worked for. He contacted the British embassy in Juba."
Another team flying a 1930s era biplane also crashed on Saturday in Kenya, but were unharmed.
Mr Kirk, from Bristol, had gone missing earlier in the week while flying a three hour trip from Sudan to western Ethiopia. He had previously reported two instances of engine failure and was flying without a compass.
World news in pictures

Show all 50
He and other rally pilots were held by the Ethiopian authorities after they accused them of crossing into the country illegally, but were later allowed to continue.
Mr Kirk had been asked to withdraw from the rally before going missing for the first time after his radio broke and because of a "mismatch in expectations," but continued anyway.
After he was safe he wrote on Facebook that he was "quite shaken from engine failure on Khartoum" and expressed a craving for alcohol.
Happily, a day before he went missing for the first time, Mr Kirk apparently enjoyed the company of UK officials in Sudan, writing on social media: "Oh what a night at the British Embassy and access to real beer!"
Despite the haphazard nature of his trip, Mr Kirk is a veteran rally pilot, coming last in the 2001 London to Sydney Air Race - although he was arrested on suspicion of being a spy in India - covering 14,000 miles.
However, his most famous adventure was in 2008, when he was arrested and briefly detained in a US psychiatric unit after he landed his plane six miles from George W Bush's ranch in Crawford, Texas during another round-the-world flight.
Mr Kirk had intended to send a thank-you note to the former President because the US Coastguard helped him after an aircraft he was flying had to ditch in the Caribbean.
Join our new commenting forum
Join thought-provoking conversations, follow other Independent readers and see their replies