Baby hippo attacks hungry lion in attempt to save mother stuck in muddy quagmire
Desperate calf roars at lion in attempt to protect its mother
Wednesday 03 October 2018 16:22
comments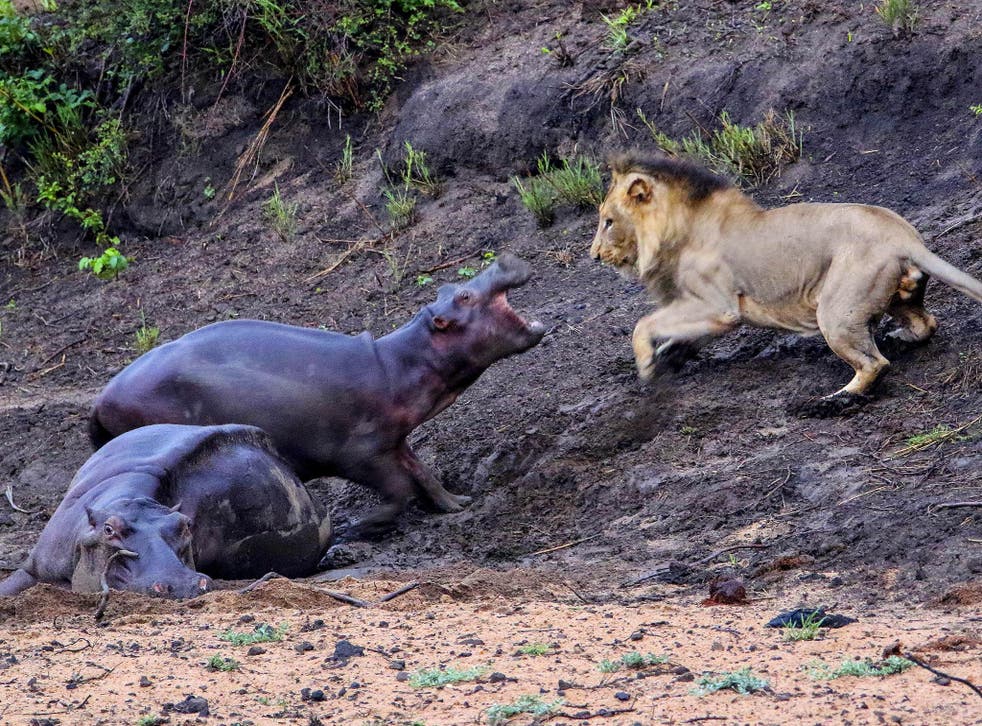 A baby hippo has been photographed trying to save its mother from a hungry lion after she became mired in a muddy bog.
The desperate calf can be seen roaring at the lion during the stand-off as it circled the stricken pair into the night.
The scene was photographed by Hanno Erasmus at Kruger National Park in northeastern South Africa.
Baby hippo roars at lion to protect mother after she got stuck in mud

Show all 11
In the end the mother hippo died of dehydration,, and her calf died from the same condition two days later.
Usually an adult hippo is too big a target for a lion, with their calves being more vulnerable.
Kruger National Park is one of Africa's largest game reserves.
It has a high density of wild animals, including the Big Five: lions, leopards, rhinos, elephants and buffaloes.
SWNS
Join our new commenting forum
Join thought-provoking conversations, follow other Independent readers and see their replies