'Back from the brink': South Sudan's warring rivals to begin peace talks
Negotiators meet in Ethiopia as UN calls for end to fighting during which more than 1,000 people have been killed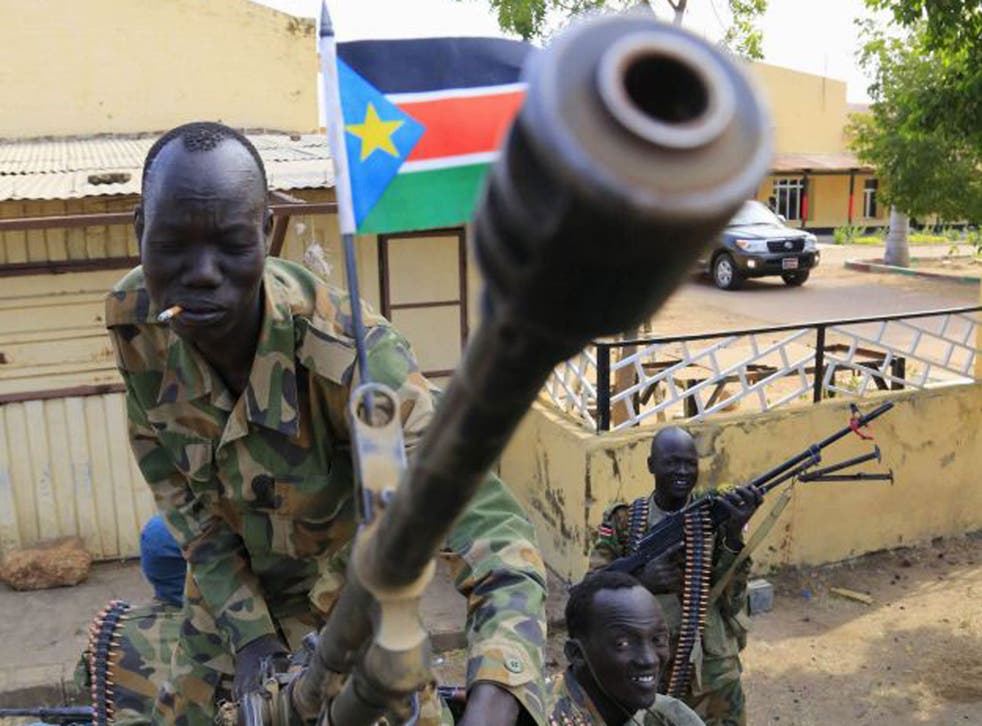 Negotiators from South Sudan's two warring sides have arrived in Ethiopia for peace talks, as the top United Nations official in the young nation urged both forces to bring the country "back from the brink."
Heavy fighting continued in South Sudan's city of Bor – a gateway city to the capital, Juba – a government official said. Bor, the capital of Jonglei state, is the current centre of the ethnic violence stemming from the political rivalry between President Salva Kiir and ousted Vice President Riek Machar, the rebel leader accused of mounting a failed coup attempt. The city is just 120km from Juba. More than 1,000 people have been killed in the violence, says the UN.
Mr Machar said on Tuesday that he would send his forces from Bor on to Juba, but that threat was downplayed by Hilde Johnson, the UN representative in South Sudan, who said: "I think we need to take quotations with pinches of salt at this point of time."
Pro-Machar forces in Bor appear to be taking defensive positions, Ms Johnson said. The Bor fighting has newly displaced about 60,000 people, the country's latest humanitarian crisis.
"On 1 January, the country is at a fork in the road, but it can still be saved from further major escalation of violence," said Ms Johnson, who urged Mr Kiir and Mr Machar to use the new talks to move toward peace. "They can still pull the country back from the brink."
The UN is "gravely concerned" about mounting evidence of gross violations of international human rights law, including the extra-judicial killings of civilians and captured soldiers.
The organisation's estimate of 1,000 dead was given days ago and the number of fatalities is believed to be higher as a result of the new fighting around the country.
South Sudan Foreign Minister Barnaba Marial Benjamin described Bor as a war zone.
Government troops pulled out of parts of Bor because they were concerned about having to kill the "young boys" who fill the ranks of the rebels, said one analyst.
AP
Register for free to continue reading
Registration is a free and easy way to support our truly independent journalism
By registering, you will also enjoy limited access to Premium articles, exclusive newsletters, commenting, and virtual events with our leading journalists
Already have an account? sign in
Register for free to continue reading
Registration is a free and easy way to support our truly independent journalism
By registering, you will also enjoy limited access to Premium articles, exclusive newsletters, commenting, and virtual events with our leading journalists
Already have an account? sign in
Join our new commenting forum
Join thought-provoking conversations, follow other Independent readers and see their replies