Being gay in Kenya: 'I'm a refugee in my country'
Despite a parliamentary U-turn on homophobic politics, the realities of everyday life include fathers shunning their children, teenagers expelled from schools and communities becoming death traps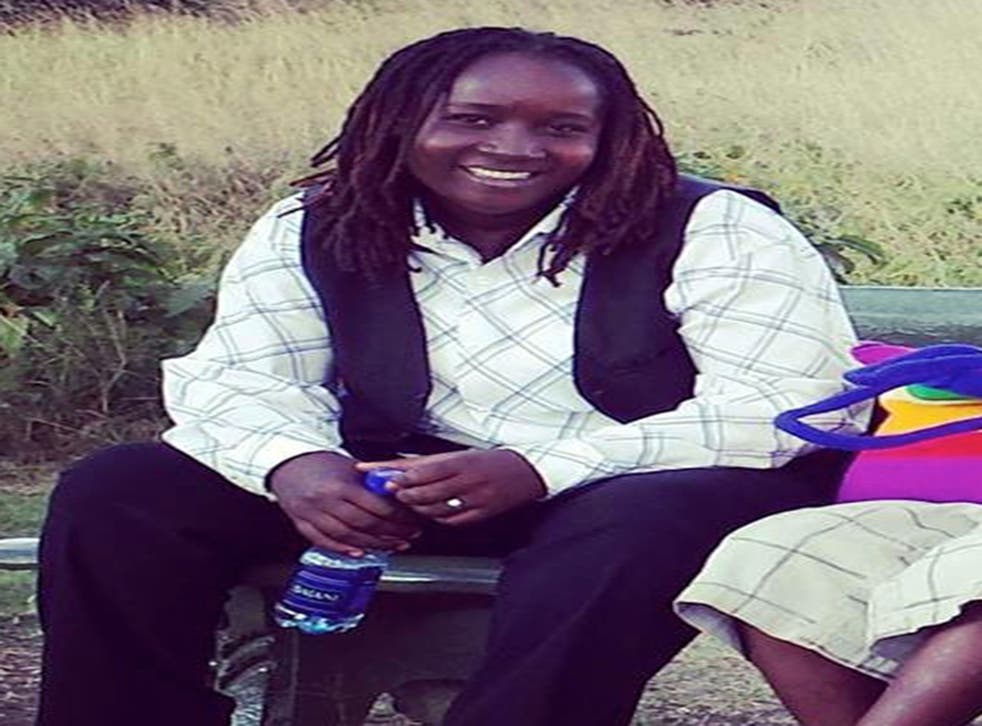 Every scar on Mary Muthui's head and body tells a story of the harsh persecution that gay Kenyans face every day.
Mary is an LGBT activist in the east African country, and one of very few lesbians to come out in the media. Her work has made her a constant presence in the press – a positive for the movement, but something for which she, her girlfriend and her 12-year-old son have suffered dearly.
Three years ago she and a friend were walking down one of Nairobi's busiest roads, when she was approached by a group of men who had noticed her T-shirt; "Proudly Lesbian", read the slogan. Mary explains how she ran after the group attacked.
"I crossed the road and kept running. But they caught up and shouted that I should come back and find my friend, who they had grabbed. So I went back and they said: 'Let's go.' They raped us for close to three hours." There were nine men.
Her son was conceived in a similar attack with six men, during which her head was slashed by a machete. She parts her hair to show the 3in scar where the blade struck, before saying that it was during that same attack that she contracted HIV.
Her son was more fortunate, testing negative after he was born – but the insecurity and persecution of his mother's work affects him every day.
"He said to me, 'mum, why did you choose to be an activist?' It's hard. The other day he was going through the Bible thinking about homosexuals – trying to get an explanation. I just want him to fulfil his talents without anyone looking at him and saying, hey I know your mum."
Sodomy is a crime in Kenya, carrying a jail sentence of between five and 14 years. It remains poorly enforced, but pressure has intensified this week as an anti-gay bill was tabled in parliament, threatening to place life sentences or death by public stoning on convicted homosexuals.
A parliamentary committee proclaimed it unconstitutional, but activists are concerned that this is not the end of the legislative battle – a cross-party caucus of six anti-gay MPs continues to lobby for harsher penalties from within the National Assembly. A similar battle rages in neighbouring Uganda.
But what happens in parliament is distant for gay men and women in Kenya compared to the realities of everyday life. Fathers shun their children; teenagers are expelled from schools; communities become death traps.
Mary cannot return home for fear of what her village may do. "Even to kill you is the snap of a finger," she says. Urban gangs will intimidate gays out of communities. Mary has only recently moved off a rubbish dump, after a gang carrying out the self-proclaimed "Operation Ondoa Mashoga" – Operation Remove Homosexuals – evicted her from her house in May.
She explains that her friends were scared to take her in, before saying: "I love Kenya very much but I am a refugee in my own country."
Kenyans can now turn to growing LGBT networks to provide support, advice and legal aid, but they are often swamped with pleas for help.
Mary now wishes to return to her campaigning, representative of the endurance of Kenya's grass roots fight. "I loved doing that, and I'm planning to do it again, to fight for the rights of the people of this country." She does have one long-term dream: "It is my dream to be the first one to get married! She's the one I love," she says, gesturing to her girlfriend beside her.
Mary concludes with solemn hope: "I hope it gets better for Kenya. I hope so."