German national in Uganda being 'hunted by police for sexually abusing girls in his care'
A girl who alleges she is a victim of sexual abuse told detectives he would seduce them to have sex there and also pledged to help their education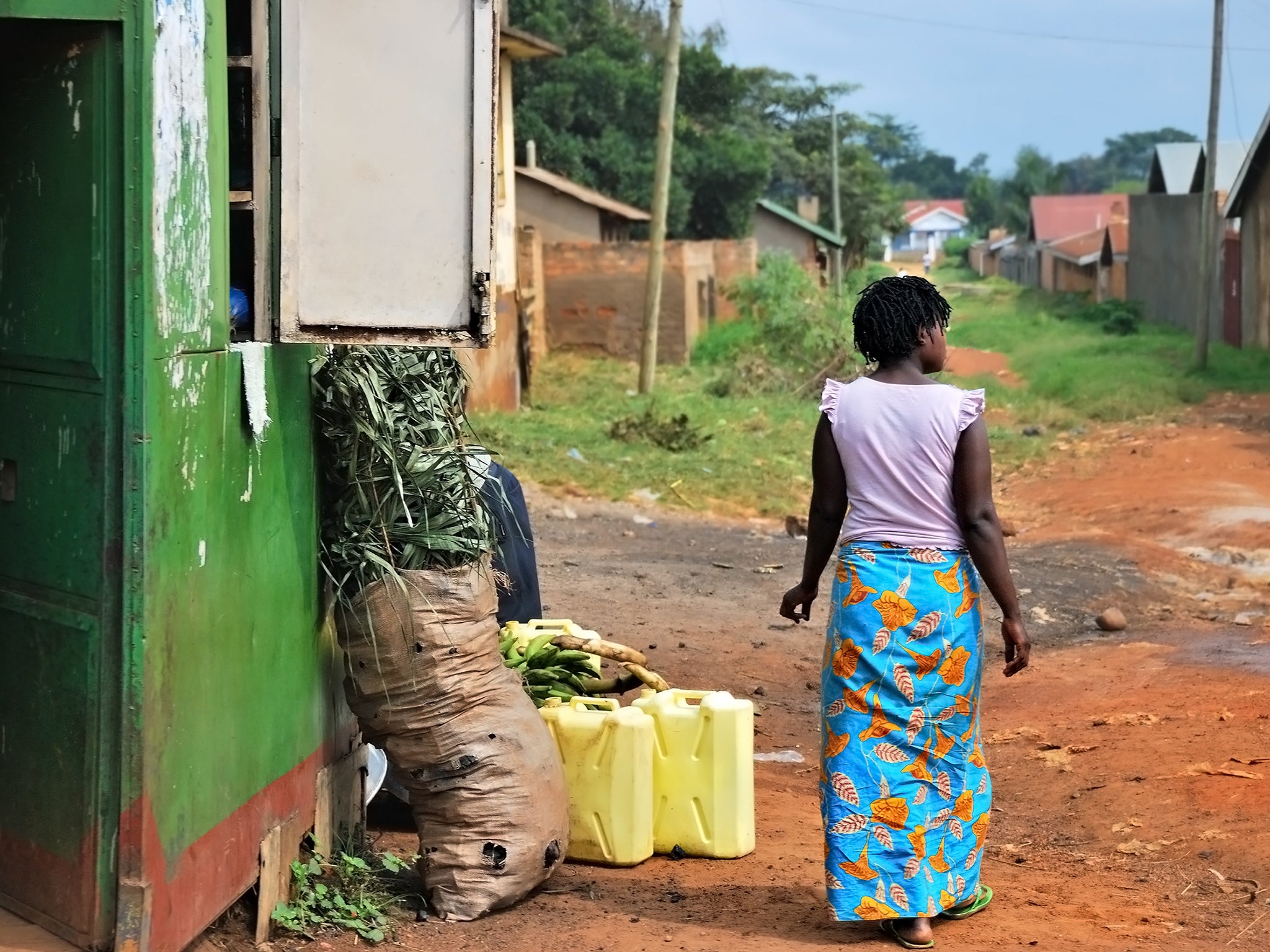 Police are reportedly hunting for a 70-year-old German national in Uganda who is facing fresh allegations of child sex tourism.
Bernhard Bery Glaser's home – set up as a rehabilitation centre – says it houses children who are survivors of sexual violence and at risk of child abuse.
"We care for girls who have been used, abused, eventually discarded, without hope, without options, often without access to a worthwhile life," the centre explains on its website.
Located in Mwena Village on Bugala Island, it says it houses children between the ages of three and 22.
A detective, who chose to remain anonymous, told Ugandan English language newspaper New Vision they had collected several recorded sex tapes, sex tools and erotic material.
World news in pictures
Show all 50
A girl who alleges she is a victim of sexual abuse told detectives Mr Glaser would seduce them to have sex there and also pledged to help their education.
She claimed those who rebuffed his sexual advances would be thrown out of the house.
Mr Glaser, it is alleged, would invite his colleagues from different countries to have sex with the girls while they filmed it.
Authorities are believed to have raided Mr Glaser's home on Sunday, but he was out at the time.
At least 15 children – aged between five and 20 – were found in the house during the raid and have also been taken in for questioning.
His wife Ingrid Hehns was arrested for questioning.
Detectives at Kalanga Police Station, in central Uganda, suspect that someone had told him to flee his centre.
Community members have long vented their frustrations about the actions of Mr Glaser – triggering a whistleblower to log a complaint.
The Kalanga district probation officer, Willy Nkumbi, claimed Mr Glaser's organisation had been running illegally without a registration certificate.
In December 2013, Mr Glaser was arrested and arraigned in High Court in Masaka over similar allegations, but was acquitted because of a lack of evidence.
Naitore Nayamu, of Equality Now, a non-government organisation which aims to promote the rights of women and girls, said: "People managing homes and shelters have a duty of care for the children residing there.
"If the charges in this case are true, it is extremely unfortunate that vulnerable girls have experienced sexual abuse in a place that ought to have been a safe space and where they had sought protection."
The human rights lawyer called for the government of Uganda to make sure anyone operating shelters or safe spaces for children is carefully and thoroughly vetted.
"Authorities must also conduct regular checks in these homes to ensure that they are being run properly," she said. "Additionally there ought to be stiffer penalties for perpetrators of sexual abuse as this will work as a deterrent to would be perpetrators. Equality Now calls upon the Ugandan police to fast-track the investigations and ensure all culprits are brought to book."
Ms Nayamu said children who have experienced abuse should be given legal representation in the course of trial.
These girls require protection, she said, as there might be efforts to influence their testimonies and interfere with the evidence.
Ms Nayamu, who advocates for the rights for women and girls, urged the government to carry out an inquiry into all the other shelters and rescue homes that operate in Uganda to ensure none of these rescue centres are being used for purposes of abusing children.
"It is upon the state to protect all girls and boys from sex predators," she added.
Join our commenting forum
Join thought-provoking conversations, follow other Independent readers and see their replies