Boko Haram increasingly using drugged children as suicide bombers, warns Unicef
The number of attacks in the last three months have nearly reached last year's total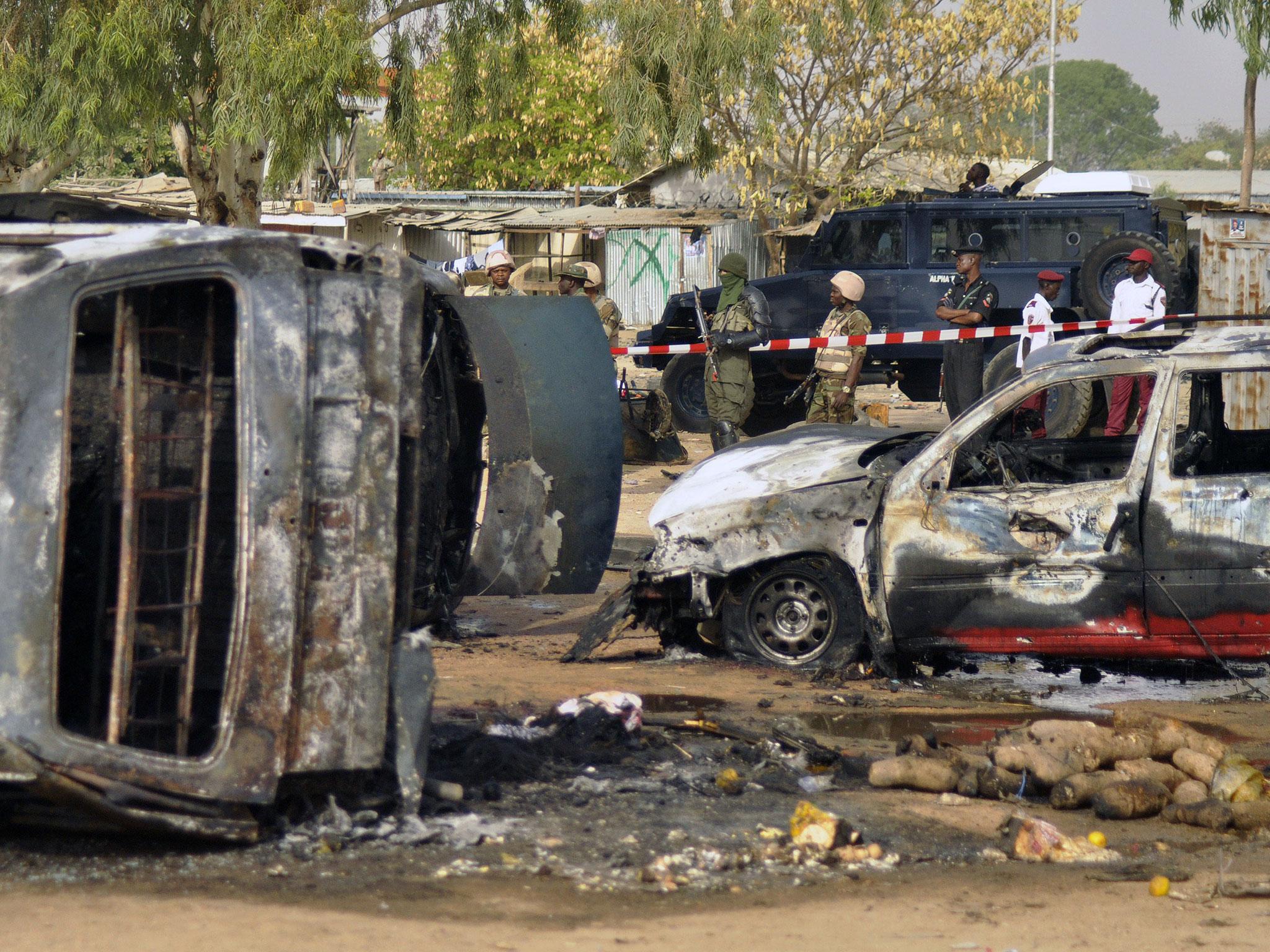 Militant Islamist group Boko Haram is increasingly forcing children to carry out suicide bombing attacks, often drugging them before their missions, Unicef has warned.
The use of children as suicide bombers has surged this year, with the number of attacks since January nearly reaching the total for last year.
In the first three months of the year, 27 children have been used in suicide attacks, compared to nine cases in the same period in the previous year, and 30 children being used for bombings in all of 2016, Unicef said.
Since 2014, 117 attacks have been carried out by children in the Lake Chad basin, with nearly 80 per cent of the bombs strapped to girls.
Nigeria finds schoolgirl abducted by Boko Haram
Unicef's Marie-Pierre Poirier said the very sight of children near marketplaces and checkpoints now sparks fear, resulting in nearly 1,500 children being detained last year across Nigeria, Cameroon, Niger and Chad.
Ms Poirier said: "These children are victims, not perpetrators. Forcing or deceiving them into committing such horrific acts is reprehensible."
The Boko Haram insurgency is now in its eighth year with little sign of ending, having claimed over 20,000 lives.
Its child kidnappings gained global notoriety after the abduction of more than 200 girls from the town of Chibok in Nigeria's northeast in 2014, three years ago.
Boko Haram has kidnapped thousands, often raping them, forcing them to become suicide bombers, help the militants in their conflict or marry fighters, Unicef said.
The rise of Boko Haram
Show all 20
One 16-year-old girl from Chad lost her legs after being drugged and forced by Boko Haram to take part in an attempted suicide attack on a crowded market, according to the report.
Though the girl survived, her family initially rejected her "out of fear of stigma".
Children who escape Boko Haram are often held in custody by authorities or ostracised by their communities and families.
"Society's rejection of these children, and their sense of isolation and desperation, could be making them more vulnerable to promises of martyrdom through acceptance of dangerous and deadly missions," Unicef said in its report.
Earlier this year, an 18-year-old woman who was stopped while wearing an explosive vest in Maiduguri said she had been given N200 (50p) for food by militants who instructed her to "detonate the explosives anywhere we saw any form of gathering."
She added: "They said if we press the button, the bomb would explode and we will automatically go to heaven."
Join our commenting forum
Join thought-provoking conversations, follow other Independent readers and see their replies