Boko Haram renames itself Islamic State's West Africa Province (Iswap) as militants launch new offensive against government forces
The group attacked a Lake Chad army base in motorised canoes, inflicting reported 'heavy losses'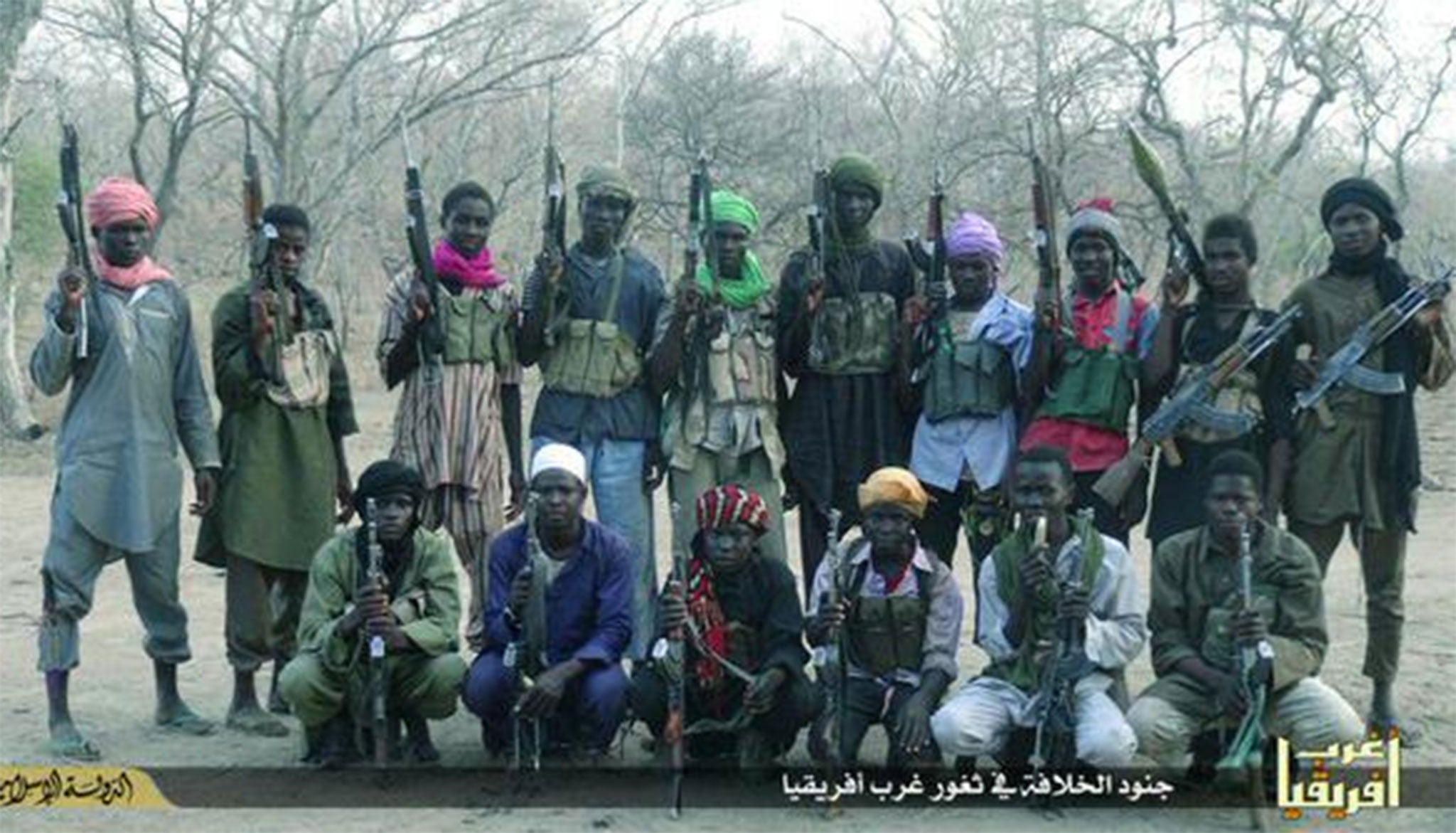 The Isis militant group may have gained a firm foothold beyond the Middle East and North Africa for the first time, after Nigeria's Boko Haram adopted the name "Islamic State's West Africa Province" (Iswap).
The Nigerian terror group's leader Abubakar Shekau pledged allegiance to Isis last month, but the diffuse organisation had appeared to continue to operate under its official name Jama'atu Ahlis Sunna Lidda'awati wal-Jihad, Arabic for "People Committed to the Propagation of the Prophet's Teachings and Jihad".
Boko Haram, a nickname for the group meaning "Western education is forbidden", has been used since the group was formed in 2002 when that was its main focus.
But now propaganda materials shared by Isis-affiliated social media accounts have dropped both those names for Iswap, and appear to share the slick production values and brazen style more usually associated with jihadists in Syria and Iraq.
The images show Boko Haram fighters toting guns and with their faces visible for the first time – with the exception of figurehead Shekau, militants have previously been reluctant to reveal their identities.
The strengthening of ties with Isis could have a significant impact on the military progress of Boko Haram, according to BBC Africa.
The group, which Amnesty estimates has around 15,000 members, has suffered repeated losses in recent weeks but fought back on Saturday, targeting a Niger army base on an island in Lake Chad.
The rise of Boko Haram
Show all 20
Niger is a member of the regional coalition that, along with Chad, Cameroon, Benin and Nigeria itself, is credited with taking back swathes of land in Nigeria from Boko Haram.
Niger's defence ministry said it's army may have suffered "heavy losses" in Saturday's attack, which saw suspected Boko Haram fighters raid the base on Karamga Island with a fleet of 10 motorised canoes.
Join our commenting forum
Join thought-provoking conversations, follow other Independent readers and see their replies