Boko Haram attack: 111 Nigerian schoolgirls missing, police say
Officials earlier denied abductions had occurred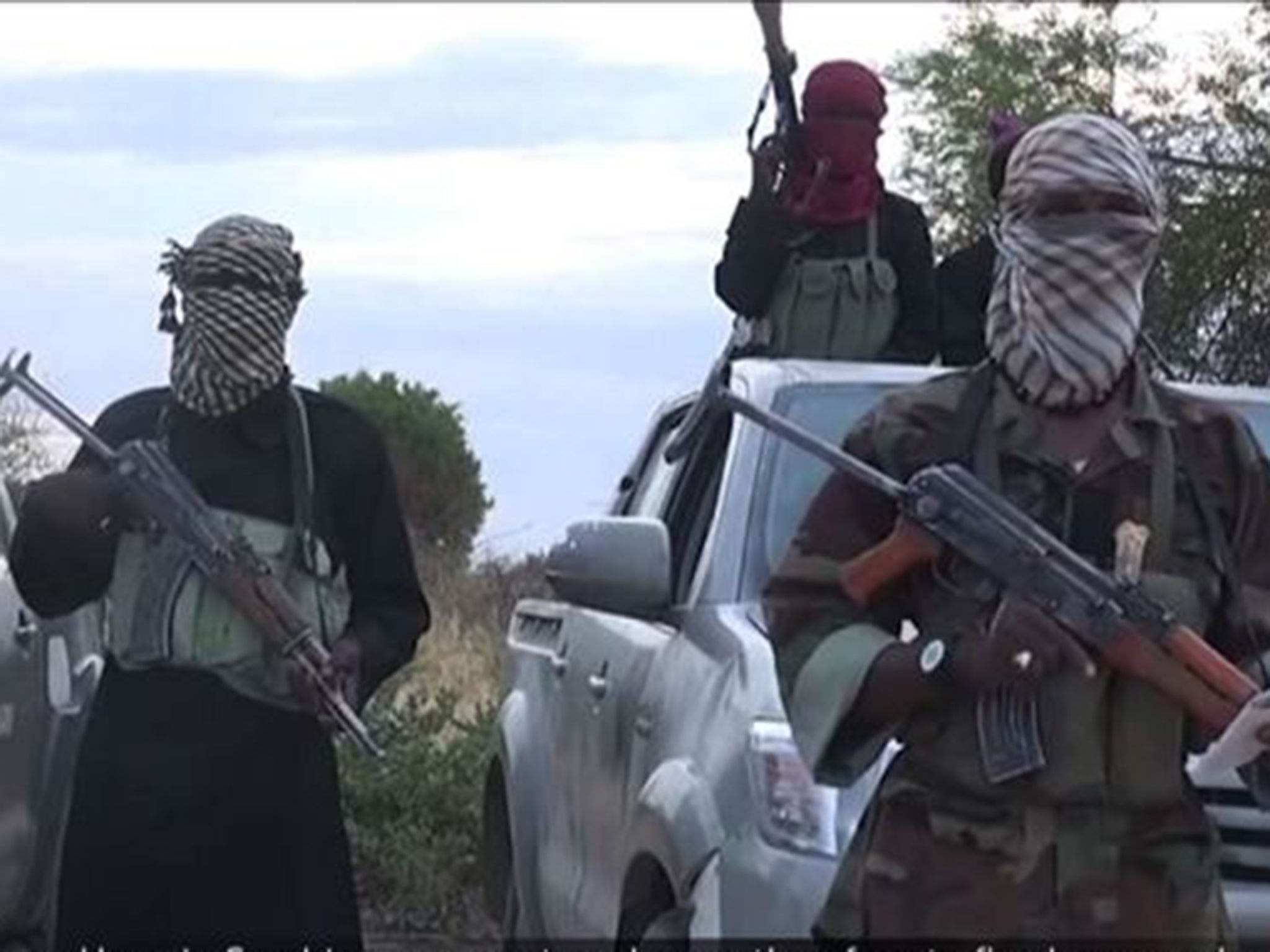 As many as 111 Nigerian schoolgirls are thought missing following an attack by Islamist group Boko Haram, according to local reports.
Yobe State Commissioner of Police, Mr Abdulmaliki Sumonu, told journalists 111 girls remain unaccounted for following Monday's attack by Boko Haram insurgents on Government Girls Secondary School, in Dapchi in north eastern Nigeria.
"815 out of the 926 students were physically seen in the school as of Tuesday." He said, but added there had since been reports more girls had returned to the school after the head count.
Earlier statements placed the number of missing children at 90. If the figures are confirmed, the abductions would be one of the largest since Boko Haram abducted more than 270 schoolgirls from the town of Chibok in 2014.
On Wednesday Nigerian President Muhammadu Buhari sent his foreign and defence ministers to Yobe to investigate the situation, according to the country's Information Minister Lai Mohammed, who was also heading there. But he declined to confirm whether any of the students are missing.
"I saw girls crying and wailing in three Tata vehicles and they were crying for help," a witness told Reuters journalists. The witness had reportedly been forced to show the insurgents the way out of the area and then released.
The agency said they had spoken to seven parents who said their daughters were missing, but said the parents had done so on condition of anonymity as the police and government officials had warned them not to disclose the disappearances.
"I hope my daughter is not one of those abducted as we learned that over ninety of them were not seen after going through their register book," one parent said.
The Monday night attack saw militants arrive at the school in pickup trucks mounted with heavy machine guns, locals said.
The convoy reportedly headed straight to the school, sporadically firing the guns, and sent teachers and students running for their lives.
But there has remained confusion over the number of people missing since the attack.
Immediately afterwards, Police Commissioner Sumonu told reporters Boko Haram had not abducted any girls there.
"They fired shots and left the town toward Gaidam... in the night, where they abducted three people," he said.
The state ministry of education also said that none of the schoolgirls had been abducted, but that it had closed the school so children could be reunited with their families.
World news in pictures
Show all 50
But later reports put the number of missing at 90, before Commissioner Sumonu said 111 girls were unaccounted for.
Of the 270 girls abducted in 2014 in Chibok, 60 escaped soon afterwards and others have since been released. However, about 100 are still thought to remain in the group's custody.
Join our commenting forum
Join thought-provoking conversations, follow other Independent readers and see their replies