British al-Shabaab jihadist Thomas Evans 'killed in battle' in Kenya
Evans went to Somalia when he was 19 to fight for terror group al-Shabaab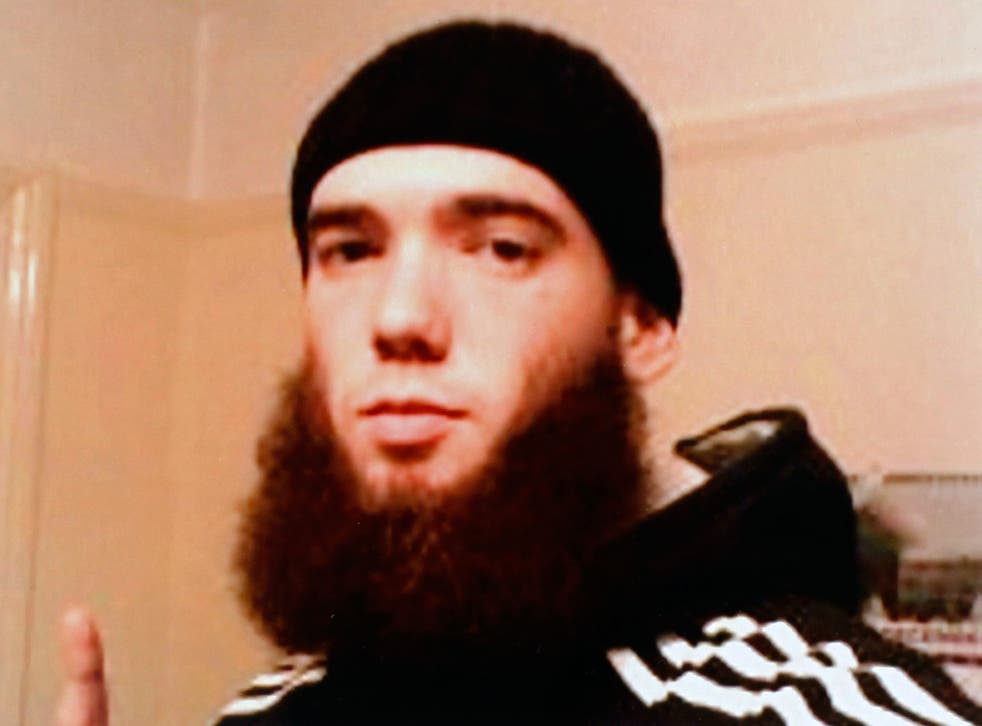 A young British man was among those killed in a botched raid by al-Shabaab fighters on a Kenyan army base at the weekend.
Thomas Evans, a 25-year-old from the Buckinghamshire town of High Wycombe who went by the name of Abdul Hakim after converting to Islam, was among the dead fighters judging by photographic evidence, said Colonel David Obonyo, a spokesman for the Kenyan military.
Up to 100 al-Shabaab fighters are thought to have walked across the border into Kenya, but the pre-dawn raid on the army base at Baure, in Lamu county, encountered unexpectedly fierce resistance.
At least 15 al-Shabaab fighters were killed in the clash, in which two Kenyan soldiers also died. A second white man killed in the attack has not been identified.
Also among the dead was Luqman Osman, a local al-Shabaab commander said to be behind the attacks on Mpeketoni and surrounding villages a year ago, which killed close to 100 people.
Evans – one of around 50 British jihadists who are believed to have travelled to Somalia to fight for al-Shabaab – is thought to be among three Western men who featured in a March 2015 video by the militants showing the preparations for the offensive on Mpeketoni last year and the attack itself. Eyewitnesses at the time reported seeing a white man in command speaking fluent English and some Arabic.
In a statement his mother Sally Evans, 57, who separated from her husband Anthony more than a decade ago, said she heard the news from a journalist – and that her other son, Michael, immediately found himself looking at a picture of Thomas's body when he searched for confirmation of the news on Twitter.
Telling the BBC that her "whole world has fallen apart", she said she would remember Thomas as "the little boy who had a bright future before he went down the path he went down".
"He believed if he followed Islam that he would go to paradise and that was what he wanted, and whenever I spoke to him he was always trying to convert us. He obviously met some people with some very twisted, warped ideas of Islam," Ms Evans added. "We remember him as being my brother," Michael said. "But to everyone else he's just a terrorist."
The news comes just months after Ms Evans told MPs that British authorities should have stopped her son from travelling to Egypt in 2011, having already stopped him flying to Kenya earlier that year. "I cannot understand why he was stopped from flying to Kenya and then four months later he was allowed to fly to Egypt," she told the Home Affairs Select Committee in February.
In an evidence session on foreign fighters, Ms Evans and Michael, 23, described how Thomas had been "brainwashed" and had his mind "poisoned".
Her son was a normal teenager who enjoyed going to the pub and worked as an electrician, she said. He became interested in Islam in 2009 at the age of 19. "I think he was looking for something in his life, and obviously Islam at that time filled that gap for him," she said.
He then started to change, she recalled, insisting on using his own pans to cook and becoming angry at his mother or brother for watching TV and listening to music.
He left Britain to go to Egypt in 2011, supposedly to study Arabic, and never returned. His family's worst fears were confirmed in January 2012, when he called home, and "told us he was in Somalia and had joined al-Shabaab", Ms Evans said.
She described how the news came as the "biggest shock in the world" and left her in denial. Ms Evans told the committee she wished her son had been arrested and imprisoned in Britain, "because then at least I know he would be safe".
Michael told the committee that his brother changed after a trip in 2010. "A big tipping point was when he did a charity trip to Palestine called Road to Hope, and after coming back from that, he was quite angry at everything, saying how they were oppressed," he said.
"When he changed mosque, the way he practised Islam changed completely... We were told numerous times we were going to burn in hell because we are not Muslims."
His older brother was "fighting for some warped ideology in a part of the world he has no right to be in," he told MPs.
Isis recruiters likened to paedophiles
Extremist recruiters have been likened to paedophiles after online grooming was blamed for luring Britain's youngest suicide bomber into the clutches of Isis.
Qari Asim, an imam at the Makkah Mosque in Leeds, said recruitment was mainly taking place online. "The perpetrators are pretty much acting like paedophiles. They groom these young individuals over time – radicalisation isn't an overnight process," he told the BBC. "They prey on these vulnerable young people and brainwash them."
He was speaking after Talha Asmal, 17, reportedly detonated a vehicle packed with explosives while fighting for Isis in Iraq. Fears are growing over the fate of Talha's friend Hassan Munshi, who is thought to have travelled with him.
Register for free to continue reading
Registration is a free and easy way to support our truly independent journalism
By registering, you will also enjoy limited access to Premium articles, exclusive newsletters, commenting, and virtual events with our leading journalists
Already have an account? sign in