British woman 'held captive in Congo to cure her of being gay'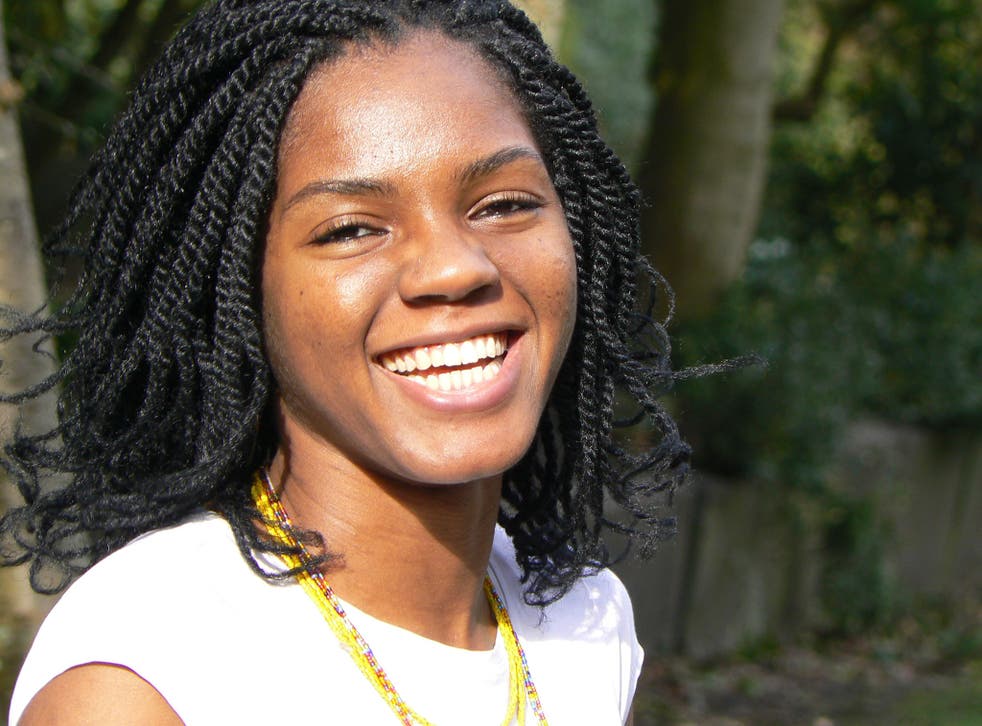 A British woman has been held captive in the Democratic Republic of Congo because her family wanted to "cure her of her gayness", her friends allege.
Christina Fonthes, 27, a translator and LGBT activist from Manchester went to Kinshasa on a family visit with her mother and younger sister on 11 August.
But shortly into a stay with her aunt, friends say, her passport was taken by her mother. She was told the family wanted to keep her in Congo so that her sexuality could be "fixed".
Ms Fonthes' partner of three years, BBC sports presenter Jessica Creighton, has raised the alarm after discovering the situation.
Ms Fonthes managed to get to the British Embassy in Kinshasa earlier this week to apply for emergency travel documents. But she was unable to stay there and was then reportedly seized by police while travelling in a taxi to a friend's house where she was hiding.
It is understood she is now back with her family, and friends are increasingly concerned for her safety.
The 10 most conflicted countries in the world

Show all 10
Ms Creighton told The Independent: "It became apparent that her family were unhappy with her decision to be an out lesbian. They took her passport and [were] refusing to give it back. They have said they want to keep her in Congo and 'cure her of her gayness'."
Ms Creighton, 27, was in China covering the Youth Olympics when she heard the news and has been trying to help by raising awareness of her partner's plight over Facebook and Twitter. She is now travelling back to the UK.
Ms Creighton said: "She managed to get herself to the embassy in Kinshasa as she was in fear of her life. They said they would process emergency travel documents for her. So we were all waiting for that to happen, two to three days we were told by the embassy…
"But officials at the embassy released her and the person who was helping her (a friend of a friend) and put them in a taxi to return back to the house where Christina had been hiding out, away from her family. The taxi was stopped en route by police officers and both Chris and the friend were arrested.
"They were separated at the police station. The friend was then released by the police. Chris was also released… We have just found out Chris is now back with her family. Who knows what they might do?
"Chris is a British citizen and should be under the protection of the British government. So far, their so-called protection has been utterly useless!"
A spokesman for the Foreign and Commonwealth Office said: "We are providing consular assistance to a British national in the DRC." It is understood that she is still staying with her family and that, after pressure from the consulate, her passport has been returned and she hopes to return to the UK.
In a tweet posted on Thursday, Ms Fonthes wrote: "Pls tell @UKinDRC & @ukhomeoffice that Im NOT missing. My passport has been stolen BY MUM. and I need to return to the uk asap."
Ms Fonthes was born in Kinshasa but has lived in the UK since she was a toddler. She grew up in London and is a founding member of Rainbow Noir, an LGBTQ group for people of colour in Manchester.
Cilla Baynes, director of Community Arts North West, where Ms Fonthes works on an oral history project with the Congolese diaspora in Manchester, said: "We just want to see her back here. She's a highly respected person with a lot of friends and people that love her in Britain."
While same-sex sexual activity is legal in the DRC, a central African state of 77 million people, homosexuals regularly face prosecution under laws banning public indecency. A report by the US State Department in 2010 found homosexuality was a "cultural taboo".
Join our new commenting forum
Join thought-provoking conversations, follow other Independent readers and see their replies