Briton among seven kidnapped by Nigerian gunmen
Islamists have waged a guerilla war in the region for over a year
James Legge
Sunday 17 February 2013 17:05 Comments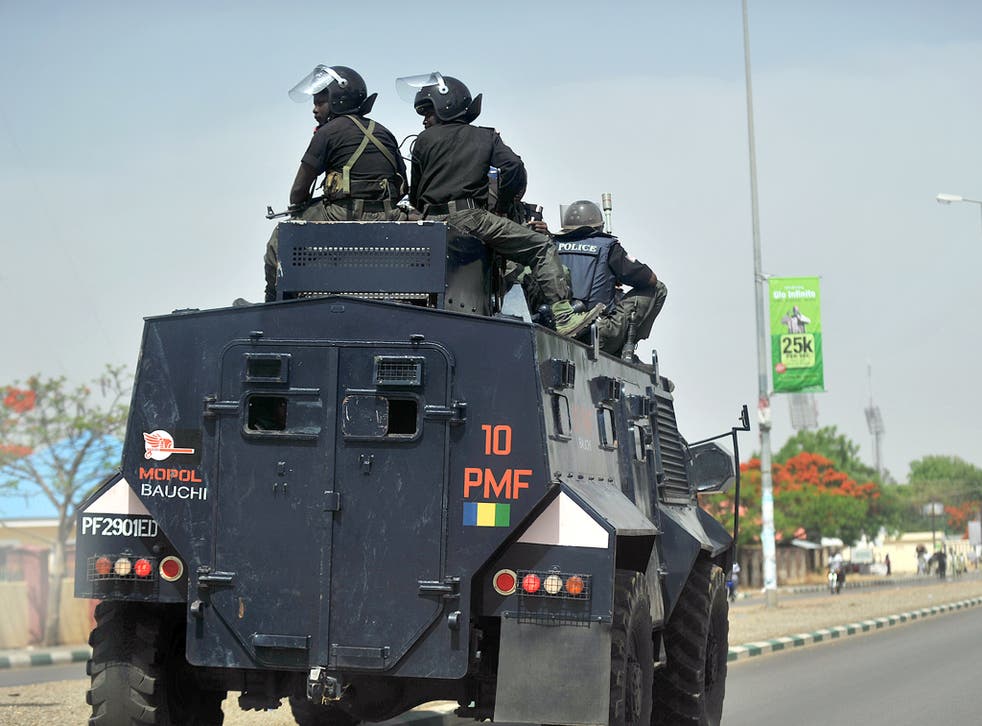 Seven foreigners have been kidnapped in an attack on a construction site in northern Nigeria. A Briton is among them.
Police in the West African country said a gun-wielding gang killed a security guard at the Setraco site before taking the hostages at an employees' camp.
The attack happened in Jama're, a town in a rural area of Bauchi state, where the company is building a road.
The hostages are from Britain, Italy, Greece and Lebanon, their respective foreign ministries have confirmed.
Earlier, the gunmen attacked a local prison and burnt two police trucks, Bauchi state police spokesman Hassan Muhammed said.
Radical Islamist group Boko Haram has waged a guerilla campaign in the mostly Muslim region over the past 18 months.
The sect ,which seeks to impose Sharia law, is blamed for at least 729 deaths last year alone, according to the Associated Press.
A spokeswoman for the Foreign Office said today: "We are aware of the reports and are making inquiries with local authorities."
Last month around 40 hostages, six understood to have been Britons, were killed in an attack on the In Amenas gas field in Algeria.
The four-day stand-off ended with a special forces mission in which 29 hostage-takers died, and three were captured by Algerian troops.
After the crisis, Prime Minister David Cameron pledged to put terrorism "right at the top of the agenda" for Britain's presidency of the G8 nations this year and vowed to show "iron resolve" in tackling Islamist threats.
Register for free to continue reading
Registration is a free and easy way to support our truly independent journalism
By registering, you will also enjoy limited access to Premium articles, exclusive newsletters, commenting, and virtual events with our leading journalists
Already have an account? sign in
Join our new commenting forum
Join thought-provoking conversations, follow other Independent readers and see their replies