Dog named Cactus finishes desert marathon after epic run across Sahara
'Remember anything is paw-sible,' canine competitor tweets at finish line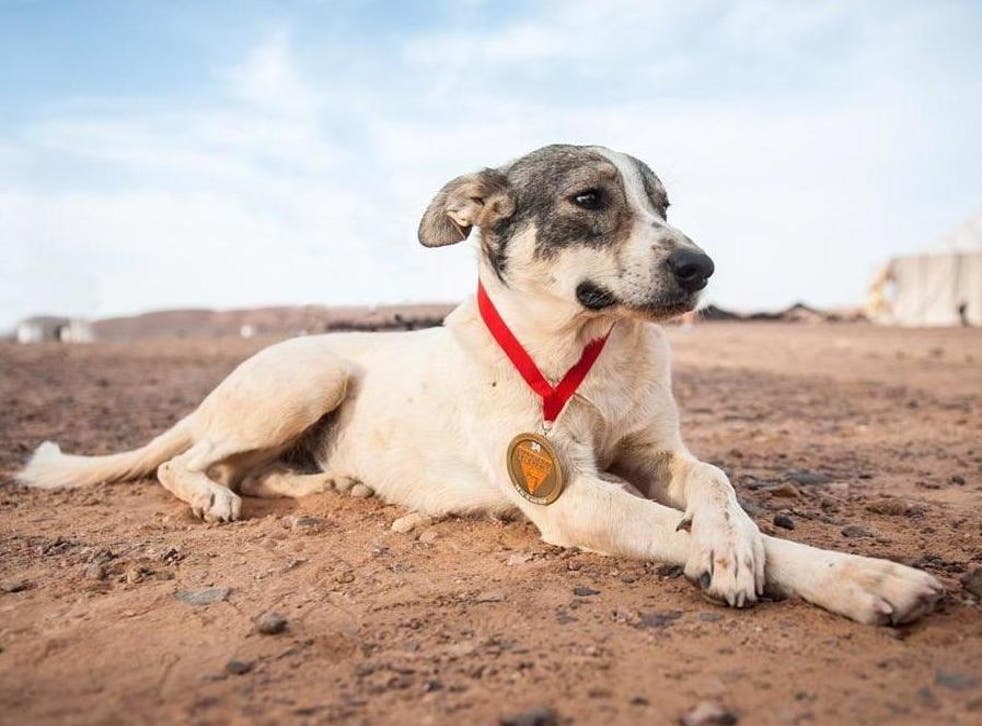 A dog nicknamed "Cactus" ran for more than 100 miles to become the unlikely hero of one of the world's toughest foot races.
The four-legged competitor joined the notorious Marathon des Sables during the second stage of the 140.7 mile trek across the Sahara Desert in Morocco.
He quickly emerged as the clear fan favourite, finishing the third stage in just four hours and 30 minutes to claim 52nd place out of around 800.
Cactus also defied predictions he would return home early by completing the fourth and longest stage – some of it in a sandstorm - in 11 hours and 15 minutes.
By the fifth and final stage the dogged runner had been given an official number "000" and a tracking device so that the public could follow his progress. He even had his own Twitter hashtag.
World news in pictures

Show all 50
Cactus finally strolled across the finishing line on Friday to be awarded with cheers, applause and an official medal from the organisers.
Fellow competitor Susie Chan, who filmed the canine's arrival, said: "It's the dog! Unbelievable."
Cactus, speaking through Twitter, celebrated the end of the race by saying: "So happy to be doing walkies with so many lovely people. Good luck to everyone still doing their walkies and remember anything is paw-sible."
Many of the dog's tweets were also littered with puns, including references to the "pup-arazzi", his "paw-fect" day and the "fur-ocious heat".
Although given the name Cactus by the other runners, his real name – according to his Twitter profile – is Mauricio Odio Truque Diggedy.
Join our new commenting forum
Join thought-provoking conversations, follow other Independent readers and see their replies