Campers wake up to lions licking rain from their tent in Botswana
'There was no noise, no smell. We tried to be very quiet not to disturb them. It was very special'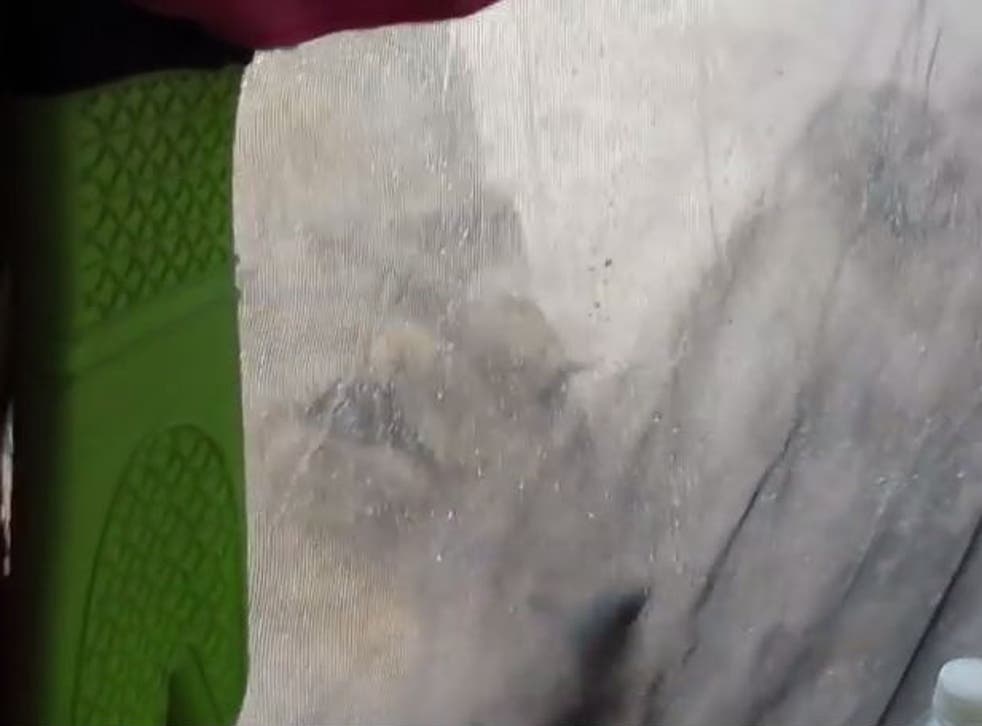 A pair of campers have been treated to an unusual wakeup call after they awoke to find a small group of lions licking water from their tent.
Francie Lubbe and her partner were camping in the Kgalagadi Transfrontier Park in Botswana when the three adult female lions began licking the water outside their tent after an overnight downpour.
The lions appeared oblivious to the couple inside and Ms Lubbe was able to capture video footage of what she described as a "very special" encounter.
Writing on Facebook she said: "What a privilege. It rained during the night and 3 lioness licking the water from the tent."
"There was no noise, no smell. We tried to be very quiet not to disturb them. It was very special,' she added.
Pictures uploaded onto social media by Ms Lubbe show the three lionesses prowling around their campsite.
The pair have been commended by wildlife conservationists for remaining calm throughout the episode.
The filmmakers and wildlife conservationists Dereck and Beverly Joubert said over Facebook: "Too often people panic and behave badly when lions approach in the wild.
"I appreciate what these travellers did and how they responded, with calm and appreciation. Well done.
"The lions were licking dew or moisture off the tent apparently and not a threat in any way so the reaction is absolutely appropriate and their appreciation of the absolute privilege is fantastic."
The Kgalagadi is a vast semi-arid savannah where the average rainfall is about 200 mm per year, according to the park's website.
An amalgamation of the Kalahari Gemsbok National Park in South Africa and the Gemsbok National Park in Botswana, the Kgalagadi Transfrontier Park comprises an area of over 3.6 million hectares – one of the few conservation areas of this scale left in the world.
Register for free to continue reading
Registration is a free and easy way to support our truly independent journalism
By registering, you will also enjoy limited access to Premium articles, exclusive newsletters, commenting, and virtual events with our leading journalists
Already have an account? sign in
Register for free to continue reading
Registration is a free and easy way to support our truly independent journalism
By registering, you will also enjoy limited access to Premium articles, exclusive newsletters, commenting, and virtual events with our leading journalists
Already have an account? sign in
Join our new commenting forum
Join thought-provoking conversations, follow other Independent readers and see their replies