Cannibal killer shot by police after refusing to stop eating woman he beheaded
Aphiwe Mapekula dies in hospital three days after attacking Thembisa Masumpa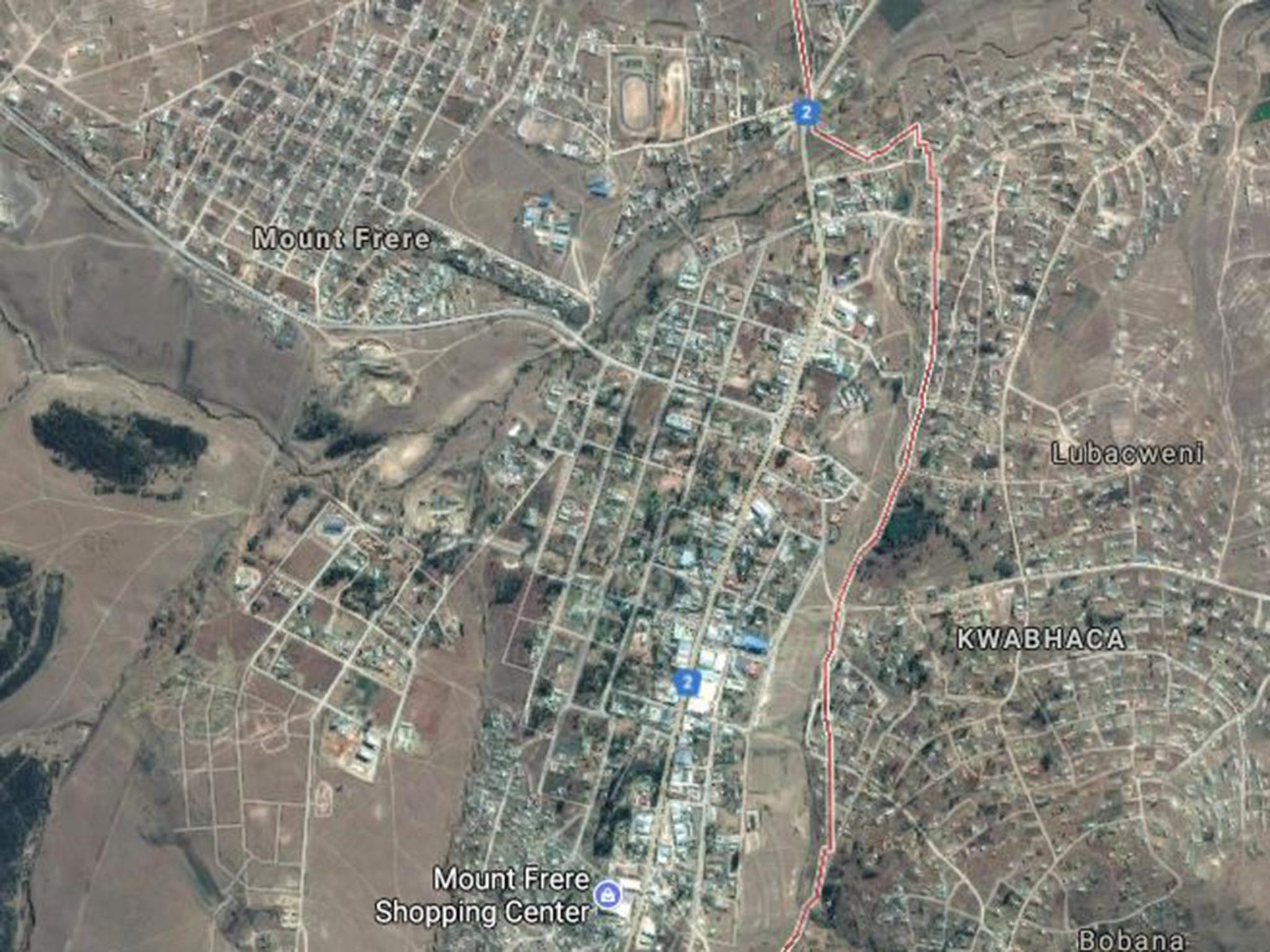 A man who was accused of beheading a woman and cannibalising her corpse has died in hospital after being shot by police in South Africa.
Aphiwe Mapekula, 23, was shot in the arm, leg and stomach outside his home in Mount Frere after officers arrived to find him eating the corpse of a woman.
It is the latest incident involving cannibalism in the Eastern Cape, after four men were charged with raping, killing and "consuming" parts of a woman near Durban last month.
Police say they arrived at the scene in Mount Frere last week to find Mapekula eating the flesh of Thembisa Masumpa, 35, a woman who was known to him and who he allegedly beheaded after a family argument.
Officers told local newspaper reporters the suspect ignored several warning shots designed to stop him, before charging at the police with a knife after they opened fire.
He was taken to taken hospital, where he is also alleged to have attacked a female medic minutes after being admitted, and died three days later on 12 September.
His mother, who first raised the alarm when she saw her son attacking Ms Masumpa as she tried to leave their home, told the Daily Dispatch: "I never raised a son like this one. I never imagined this."
Neighbours say Ms Masumpa worked at the home doing odd jobs and was washing in the backyard when she was attacked by Mapekula.
Local police spokeswoman Captain Edith Mjoko said "He killed her with a knife by cutting her throat.
"When the mother of the suspect saw what was happening she rushed and called the police to the scene.
World news in pictures
Show all 50
"When they arrived the suspect was busy eating the flesh of the deceased.
"Police ordered him to stop and to hand himself over. He went berserk and stormed at them with the knife.
"Several warning shots were fired to deter him but in vain."
Local mayor Bulelwa Mabengu said he believed "drug and substance abuse" was involved. Neibours described Mapekula as an introvert who dropped out of university after struggling with drug addiction.
A spokesman for the local health department, Sizwe Kupelo, told HeraldLive: "He was admitted on Saturday after he was transferred from Madzikane KaZulu Hospital in KwaBhaca with gunshot wounds and needed emergency surgery. He unfortunately died in the early hours of this morning at about 4.35am".
Join our commenting forum
Join thought-provoking conversations, follow other Independent readers and see their replies