Kenya crash between Nairobi bus and lorry kills at least 36 people
Rift Valley Police say accident involved one vehicle heading to Nairobi and one destined for Nakuru County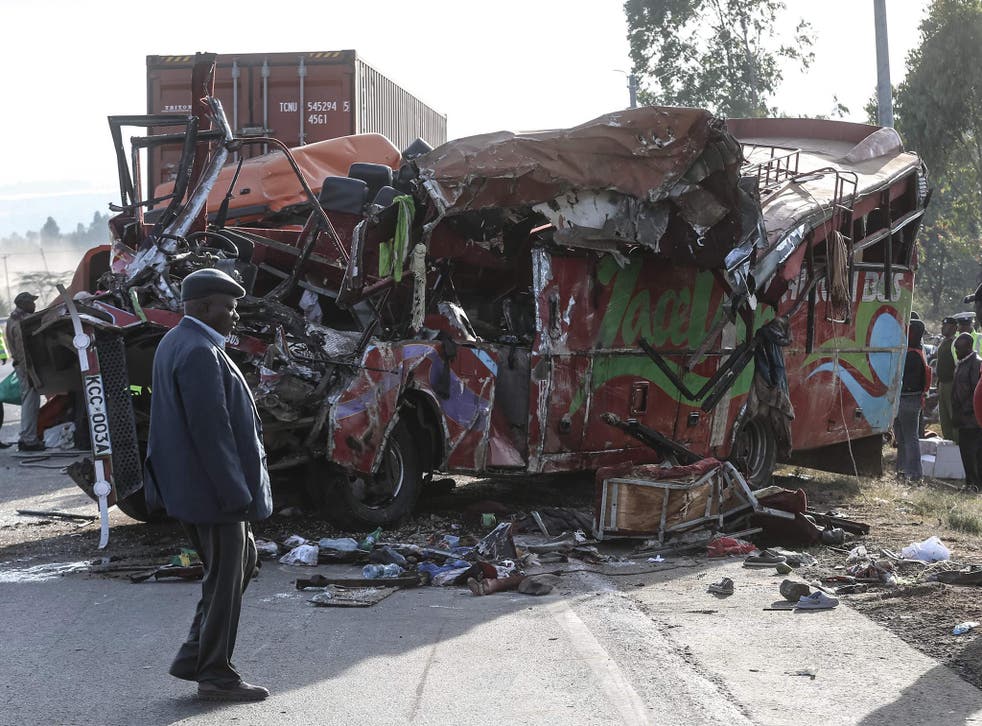 A collision between a truck and a bus in western Kenya has killed at least 36 people, police said.
Rift Valley police said the accident involved a bus heading to the capital city, Nairobi, from Busia County and a truck heading from Nakuru County to Eldoret town.
Traffic Commandant Zero Arome said the bus's brakes are suspected to have failed.
The National Transport and Safety Authority has been criticised for failing to reduce road accidents, which account for around 3,000 Kenyan deaths every year.
While authorities have blamed careless road users, unroadworthy vehicles and speeding for the accidents, other observers say poor road construction and maintenance are to blame.
AP
Join our new commenting forum
Join thought-provoking conversations, follow other Independent readers and see their replies