First Chibok girl found pregnant two years after Boko Haram kidnap
Jihadists captured 276 girls in April 2014, but despite an international reaction none have ever been found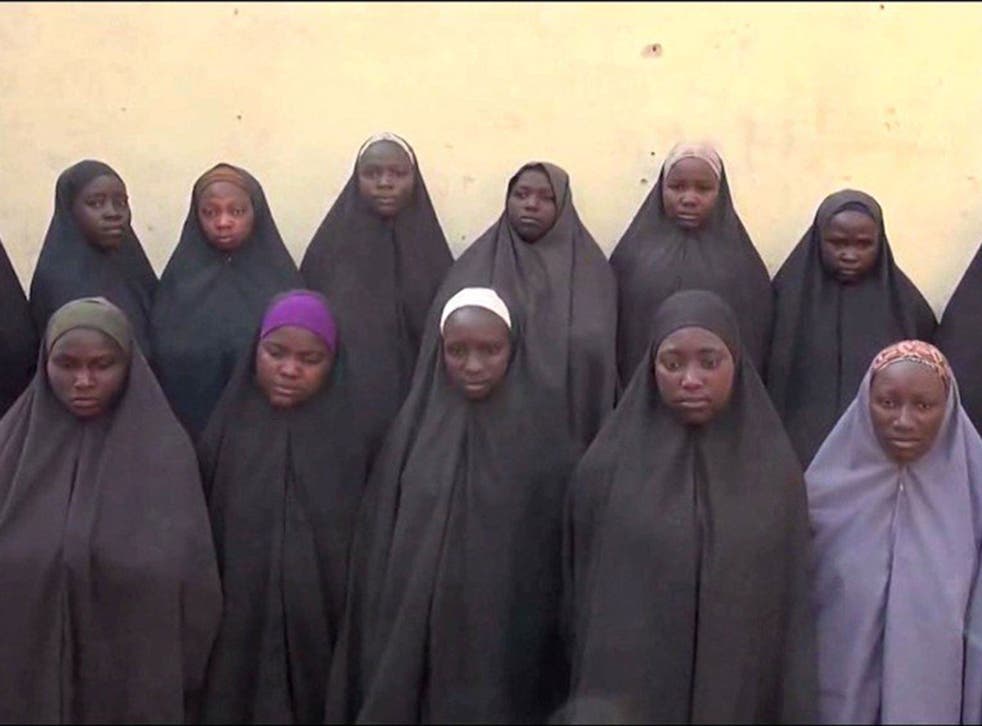 Activists in Nigeria say they have rescued one of the Chibok girls, the first since a group of 276 schoolgirls was captured by the Boko Haram militant group in 2014.
The girl has been named as Amina Ali, and a relative said she had been found pregnant in the Sambisa Forest, the area where militants took the girls into hiding on 15 April two years ago.
Local media in northern Nigeria said the girl had been found by the Civilian Joint Task Force, a vigilante group set up independently of the Nigerian army to assist in tackling the jihadist group.
The news was first reported by activists and confirmed by the chairman of the Chibokgirls Parents community group.
Activists said the girl was recognised by a militia member near the border with Cameroon.
The capture of the Chibok girls sparked an international reaction, with people around the world uniting behind the #BringBackOurGirls cause.
Militants raided a school in the middle of the night, loading 276 girls into trucks and driving away into the forest.
Al Jazeera speaks to former female captives of Boko Haram
Dozens managed to escape in the first few hours after their kidnap, some by jumping off the moving lorries, leaving 219 girls confirmed missing.
As time passed, focus drifted away from #BringBackOurGirls. What started as a call to action soon turned to recriminations against the Nigerian government, accused of not doing enough to tackle Boko Haram in its heartlands.
At the end of last year, the Nigerian president Muhammadu Buhari sparked controversy by claiming the militant group was "technically defeated", though the Chibok girls were still missing.
Terror attacks claimed by the jihadists continued, however, and Mr Buhari was forced to defend his statement. In February, he claimed he had meant Boko Haram "can no longer mobilise enough forces to attack police and army barracks and destroy aircraft like they used to".
The rise of Boko Haram

Show all 20
Earlier this month, CNN broadcast a video which appeared to show a group of the schoolgirls still alive. Reportedly shot by militants on Christmas Day 2015, its veracity was confirmed by a number of the 15 girls' parents.
Join our new commenting forum
Join thought-provoking conversations, follow other Independent readers and see their replies