Nigeria famine will kill 65,000 children a year while world ignores it, says UN
The humanitarian crisis is a direct result of Boko Haram's seven year insurgency 
Thursday 22 September 2016 18:31 Comments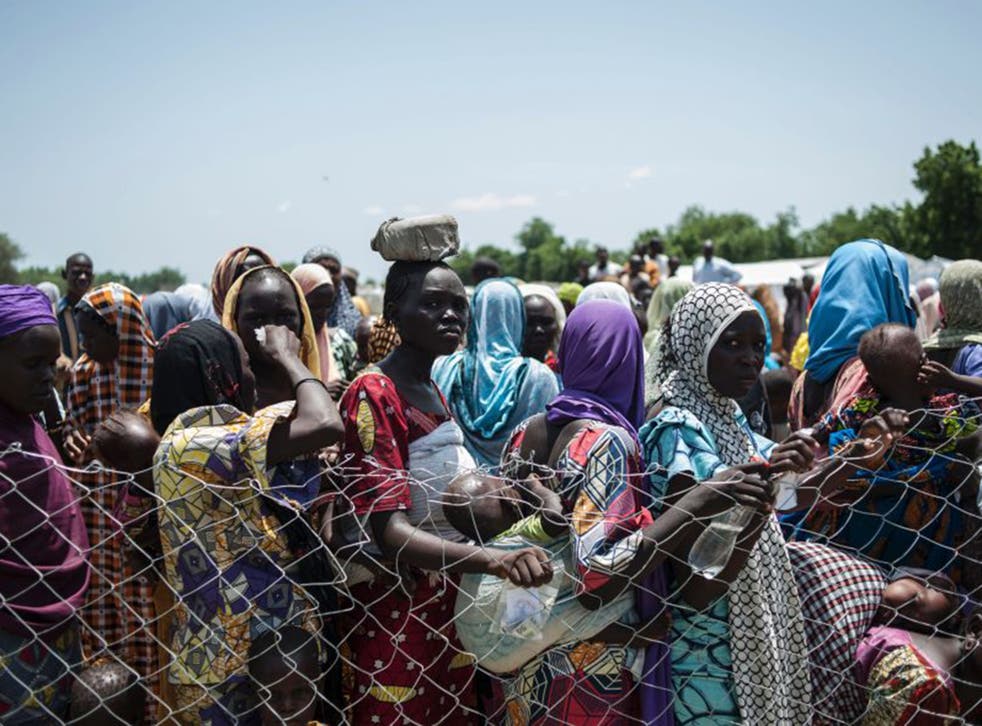 The current famine in north-east Nigeria will result in an estimated 65,000 children dying a year due to acute malnutrition, according to the UN.
The humanitarian crisis is a direct result of Boko Haram's seven year insurgency in the country, which has led to entire villages findibng themselves out of reach of assistance. So far an estimated 2.6 million people have been forced from their homes due to the fighting, according to CBC.
The United Nations expert on internally displaced persons (IDPs), Chaloka Beyani, visited the region and urged the international community to take action to save lives.
"We are only starting to get a grip of the gravity and extent of the crisis, as civilians, including children, leave newly liberated areas. They bear the signs of advanced malnutrition, and of deep trauma, having been caught in a conflict that has cost them their homes, their livelihoods and often their family members," Mr Beyani said.
"The situation must no longer be downplayed and it is not too late to save many lives. But to do this, the government must act urgently to ensure that food, shelter, medical care, water, sanitation and other essential services reach IDPs without delay.
"Due to a gross underestimation of the crisis, the existing supplies will only cover needs for a very short period of time and will be soon outstripped by demands in the weeks or months ahead," he added.
Mr Beryani said that humanitarian agencies are finding it increasingly difficult to help those in need. "Food is scarce and many survive on one basic meal per day while medical care is insufficient. Civilians also require urgent protection, psychosocial support and counselling."
"Humanitarian agencies have little access to some areas due to security concerns and have been targeted by Boko Haram, whose terror activities have been contained by the Nigerian military but still pose a significant threat and danger," he stated.
Sarah Ndikumana, Nigeria country director at the International Rescue Committee, said action must be taken before it is too late.
"What is most upsetting is that this looming famine is entirely man-made. We are seeing countless children under five on the verge of death because they were given no other option than to be caught in the middle of this war," she said.
"The international community simply cannot wait until it is too late to respond to one of the biggest and most under-funded crises in the world."
World news in pictures

Show all 50
Since 2012, violence caused by the Boko Haram insurgency has led to over 23,000 civilians losing their lives and thousands of women and girls being abducted and forced into sexual slavery
Register for free to continue reading
Registration is a free and easy way to support our truly independent journalism
By registering, you will also enjoy limited access to Premium articles, exclusive newsletters, commenting, and virtual events with our leading journalists
Already have an account? sign in
Join our new commenting forum
Join thought-provoking conversations, follow other Independent readers and see their replies