Civil rights group launches challenge to Kenya's strict anti-gay laws
Homophobic attitudes are deeply rooted in Kenya, activists say
Will Worley
Saturday 16 April 2016 17:46 Comments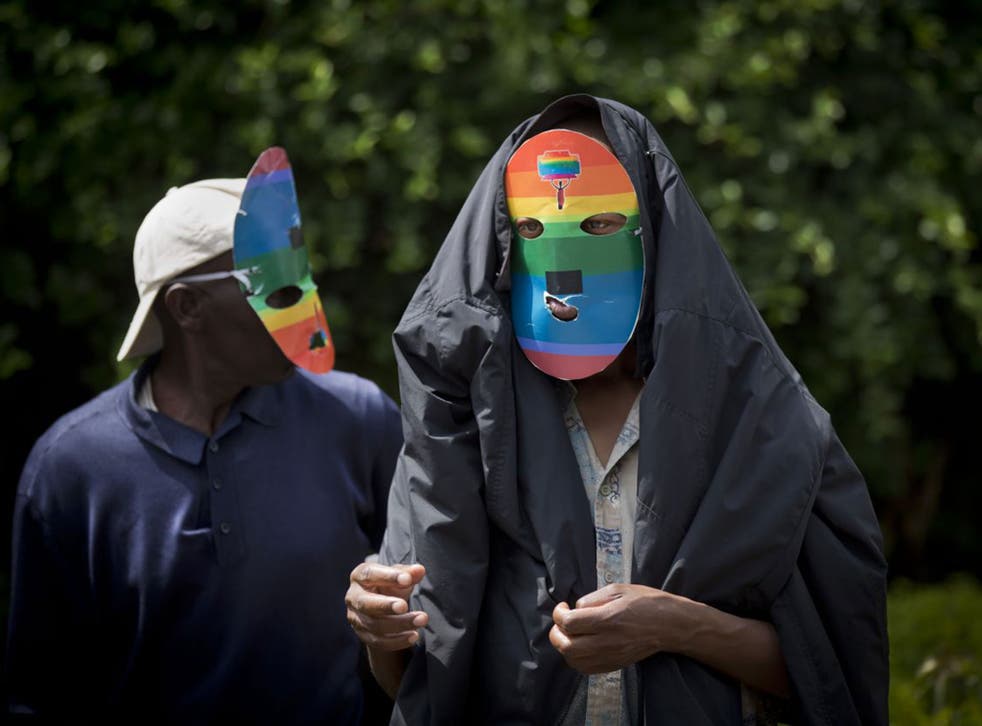 A civil rights group in Kenya has filed a case in the country's high court in a bid to end the criminalisation of same-sex relations.
The National Gay and Lesbian Human Rights Commission is challenging a Kenyan law which makes "carnal knowledge... against the order of nature" an offence, punishable by 14 years in prison, along with "gross indecency with another male", which carries a maximum sentence of five years.
The Kenyan state prosecuted 595 people for their sexuality between 2010 and 2014.
The Commission's legal challenge, due to be heard in October, is being led by the group's leader, Eric Gitari, who launched a previous successful challenge against the government in order to have the group officially registered.
The country's laws against same-sex activity are "criminal punishment of Kenyan adults who consent to engage in mutually desired same-sex activities with their partners", the Commission argued.
World news in pictures

Show all 50
They added that the laws "degrade the inherent dignity of affected individuals by outlawing their most private and intimate means of self-expression and stand in stark contrast to the Kenyan constitutional values of democracy, equality and the rule of law".
The Commission also said the legislation also made persecution, intimidation and blackmail of LGBT people seem socially acceptable.
A letter posted on the Commission's Facebook page said business would be temporarily halted and the security situation would be monitored to defend against any "unprecedented events" while work on the lawsuit takes place.
Kenya, like many African countries, suffers from deeply rooted homophobic attitudes. President Uhuru Kenyatta once told Barack Obama that working towards gay rights was a "non-issue".
The Commission spends much of their time dealing with the fallout from anti-gay violence.
"We have been dealing with a lot of cases of violence, of people beating up people because they disagree with their sexual orientation," Mr Gitari told the Thomson Reuters Foundation, referring to some of the Commission's legal aid cases.
"Our clients are not willing to follow up these cases with the police because they don't know how to explain to the police what they were doing with other men in the privacy of their bedrooms without admitting to committing offences."
Human Rights Watch has criticised Kenya's treatment of LGBT people and is especially concerned about "pervasive homophobic violence" in the country's coastal region.
"For many LGBT people in the coast region, safety is a daily concern," said Esther Adhiambo, executive director of gay rights foundation PEMA Kenya, who worked with Human Rights Watch.
"While police treatment of LGBT people has improved in recent years, discrimination remains a major problem. LGBT peoples' justified fear of reporting hate crimes to the police means that violence continues with impunity."
Register for free to continue reading
Registration is a free and easy way to support our truly independent journalism
By registering, you will also enjoy limited access to Premium articles, exclusive newsletters, commenting, and virtual events with our leading journalists
Already have an account? sign in
Join our new commenting forum
Join thought-provoking conversations, follow other Independent readers and see their replies