Corrupt officials and Chinese gangs destroy Tanzania's elephant population
Tanzania has lost half of its elephants in the past five years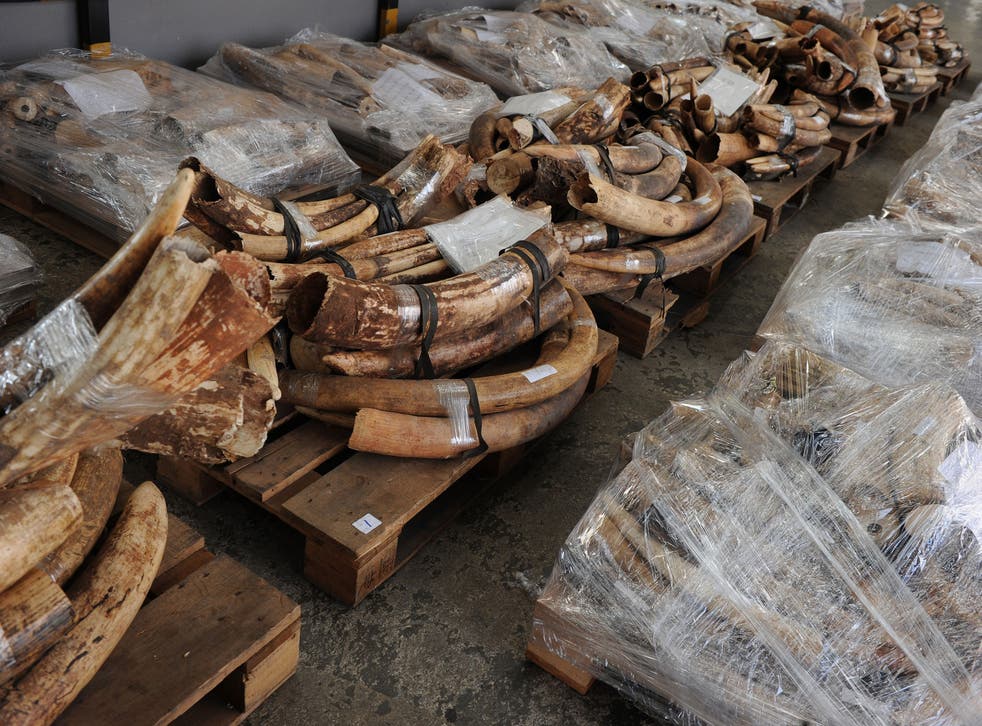 Chinese criminal gangs are conspiring with corrupt Tanzanian officials to traffic vast quantities of ivory, according to an alarming investigation, which finds that the trading is so pervasive it even involves high-level diplomatic visits.
Tanzania has lost half of its elephants in the past five years and two-thirds since 2006, mostly to poaching. This has left the country with an elephant population of just 50,500, making it by far the world's biggest victim in the ivory trade. At the other end of the trade chain, China is the biggest consumer as the rapidly growing middle-class population seeks ivory as a status symbol.
The Environmental Investigation Agency (EIA) has found that criminals and top-ranking officials are colluding in the illegal trade in ivory and calls for a "zero-tolerance" approach to the crime.
It reveals how, in December 2013, an official visit by a Chinese naval task force to Tanzania's capital city port of Dar es Salaam spurred a surge in business for ivory traders, with one dealer boosting to EIA investigators of making $50,000 (£31,300) from sales to naval personnel.
During the same visit, a Chinese national was caught trying to enter the port with 81 illegal tusks that he said he intended to deliver to two mid-ranking naval officers from the task force vessels moored in the port, the report said. He was convicted and given a $5.6m fine that he was unable to pay and so was sentenced to 20 years in jail instead. He is currently in detention appealing against the sentence.
Earlier last year, there was a boom in illegal ivory sales during the visit of a large official Chinese delegation to Tanzania and local prices doubled, EIA investigators have found.
"This report shows clearly that without a zero-tolerance approach, the future of Tanzania's elephants and its tourism industry are extremely precarious," said the EIA executive director Mary Rice.
"The ivory trade must be disrupted at all levels of criminality. The entire prosecution chain needs to be systematically restructured, corruption rooted out and all stakeholders, including communities exploited by the criminal syndicates and those on the front lines of enforcement, given unequivocal support," she added.
The EIA recommends, among other things, that the government of Tanzania conduct DNA sampling on all seizures of more than 500kg of ivory made within its territory and inventories and destroys all government-held ivory stocks. It must also create a specialist investigative task force to focus on high-level ivory traffickers and corrupt officials who enable trafficking, the EIA says.
Meanwhile, China must adopt and enforce a full domestic ban on the ivory trade and investigate and prosecute high-level ivory traffickers operating through organised criminal syndicates, it says. EIA's report comes just ahead of a major regional wildlife crime summit in Tanzania.
Join our new commenting forum
Join thought-provoking conversations, follow other Independent readers and see their replies