Crocodile eats woman and her five-year-old baby in Uganda
Jesca Kabiira and child at the shores of Lake Alberta collecting water
Monday 03 September 2018 14:26 Comments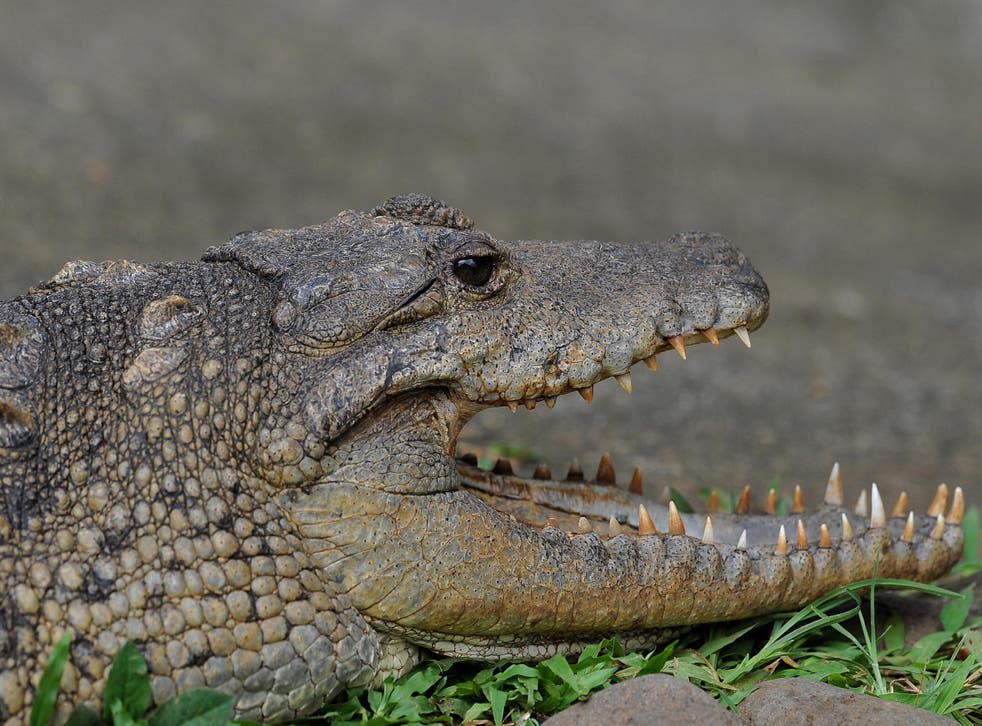 A crocodile has attacked and then eaten a woman and her five-month-old baby in Uganda, it has been reported.
The incident, which took place on the shores of Lake Albert, has led to the country's wildlife authority issuing a stark warning telling people to avoid crocodile-infested regions.
Jesca Kabiira, a resident of the Kagadi district, had gone to get some water from the shores with her baby when they were captured by a crocodile.
An eyewitness said those nearby fled when they saw the crocodile but Ms Kabiira was not able to get away, according to the Daily Monitor.
"We are advising people to avoid areas where these man-eater crocodiles are," Uganda Wildlife Authority (UWA) spokesman, Bashir Hangi, said.
"Crocodiles stay in fish-breeding areas, but when the fish get depleted, they come on the surface and attack and eat humans."
Ms Kabiira's husband said the bodies of his wife and child had not yet been recovered.
Although uncommon, crocodile attacks do occur across the continent. In June a lakeside baptism ceremony ended in disaster when a large crocodile leapt from the water and killed the pastor.
World news in pictures

Show all 50
Docho Eshete was allegedly grabbed by the crocodile soon after he started a mass baptism for 80 people on the shores of Lake Abaya in southern Ethiopia.
"He baptised the first person and he passed on to another one," local resident Ketema Kairo said.
"All of a sudden, a crocodile jumped out of the lake and grabbed the pastor."
Register for free to continue reading
Registration is a free and easy way to support our truly independent journalism
By registering, you will also enjoy limited access to Premium articles, exclusive newsletters, commenting, and virtual events with our leading journalists
Already have an account? sign in
Join our new commenting forum
Join thought-provoking conversations, follow other Independent readers and see their replies