'Dead' man found alive after night in mortuary fridge
A local health authoritiy has launched an investigation after paramedics mistakenly pronounced an injured man 'dead' at the scene of a road accident
Charlotte England
Monday 12 December 2016 23:32 Comments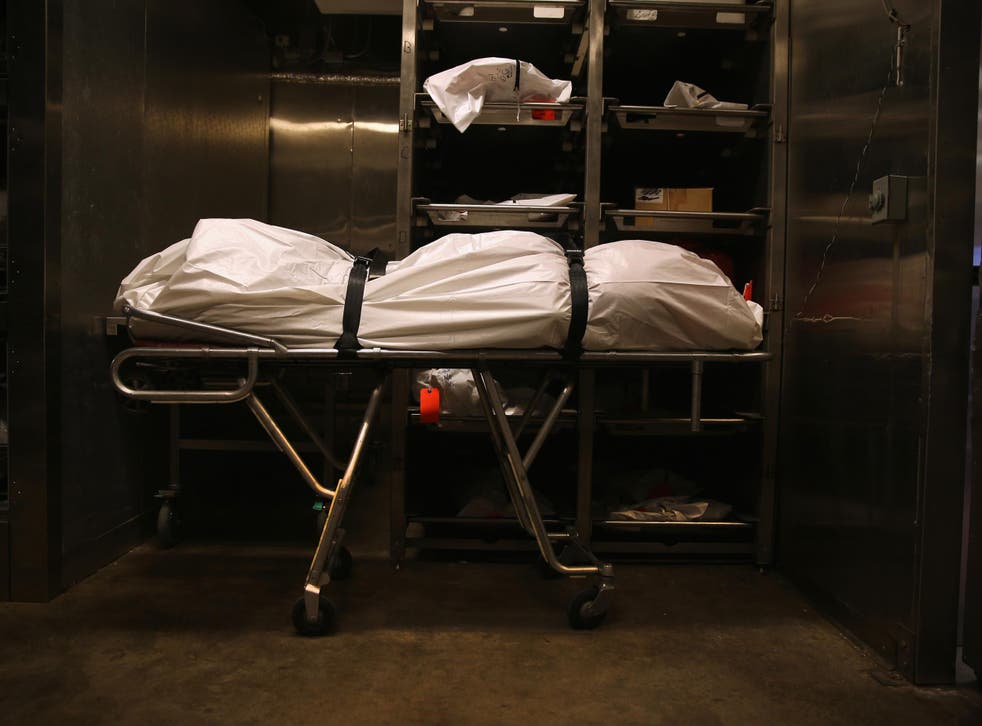 A motorcyclist who was declared dead at the scene of an accident was found alive in a mortuary fridge the next day.
A worker discovered Msizi Mkhize was still breathing when his family arrived at the morgue in Durban, South Africa to identify his body.
The 28-year-old man was rushed to hospital where doctors attempted to resuscitate and warm him, but despite their best efforts he was pronounced dead five hours later.
The Kwa-Zulu Natal Health Authority said it had launched an investigation into how paramedics came to mistakenly believe Mr Mkhize had died after being hit by a car on Monday 5 December.
Family members accused paramedics of negligence and demanded a full explanation from authorities.
Mr Mkhize's parents said they wanted to know if their son could have been saved if he had been taken to hospital earlier.
His father, Peter, told the Daily News: "I have no words to express how I feel about what happened to my child. To spend the entire night and morning in the mortuary refrigerator is wrong."
He added: "We arrived there at 8am to do the paperwork and view the body of my child. It was after 12pm when an employee told one of the doctors my son was alive.
"That day will forever be etched in my mind."
He urged journalists to let the family bury Mr Mkhize in peace before they would answer questions about the incident in greater detail.
Mr Mkhize's sister, Hlobisile, said she wanted to know who had judged her brother, from KwaMashu township, to have passed away.
Ms Mkhize said: "We want to know who declared him dead. Is that person experienced enough to handle and make decisions in such situations?
"This is painful and stressful for the family to establish that our brother and son had spent the night in the morgue.
"Somewhere, somehow someone did not do their job. We want a full explanation from all concerned."
After he was found to be alive, Mr Mkhize was rushed to Mahatma Gandhi Memorial Hospital, where medical staff fought to save him.
Dr Rishigen Viranna, a GP at the hospital, echoed calls for an investigation into the incident, which he said highlighted "extreme shortcomings" within the provincial paramedic and mortuary services.
He said the family had received "extensive counselling" at the hospital throughout the entire process.
Death becomes her: Meet the very modern mortician who champions 'cool' funerals

Show all 4
"There is a concept in emergency medicine care known as the 'Golden Hour', where after trauma a patient has the best chance of good outcome if hospital or medical treatment is received within the first hour.
"This did not occur in this case. However, the true cause of death will be determined after a post-mortem has been completed," he said.
A provincial health department spokesman said: "The passing away of any individual is a painful experience.
"The department can confirm that an internal inquiry is under way."
Register for free to continue reading
Registration is a free and easy way to support our truly independent journalism
By registering, you will also enjoy limited access to Premium articles, exclusive newsletters, commenting, and virtual events with our leading journalists
Already have an account? sign in
Register for free to continue reading
Registration is a free and easy way to support our truly independent journalism
By registering, you will also enjoy limited access to Premium articles, exclusive newsletters, commenting, and virtual events with our leading journalists
Already have an account? sign in
Join our new commenting forum
Join thought-provoking conversations, follow other Independent readers and see their replies