Death sentence of beauty queen who stabbed boyfriend 25 times condemned by Amnesty International
Ruth Kamande claimed her partner had tried to infect her with HIV – so she attacked him with kitchen knife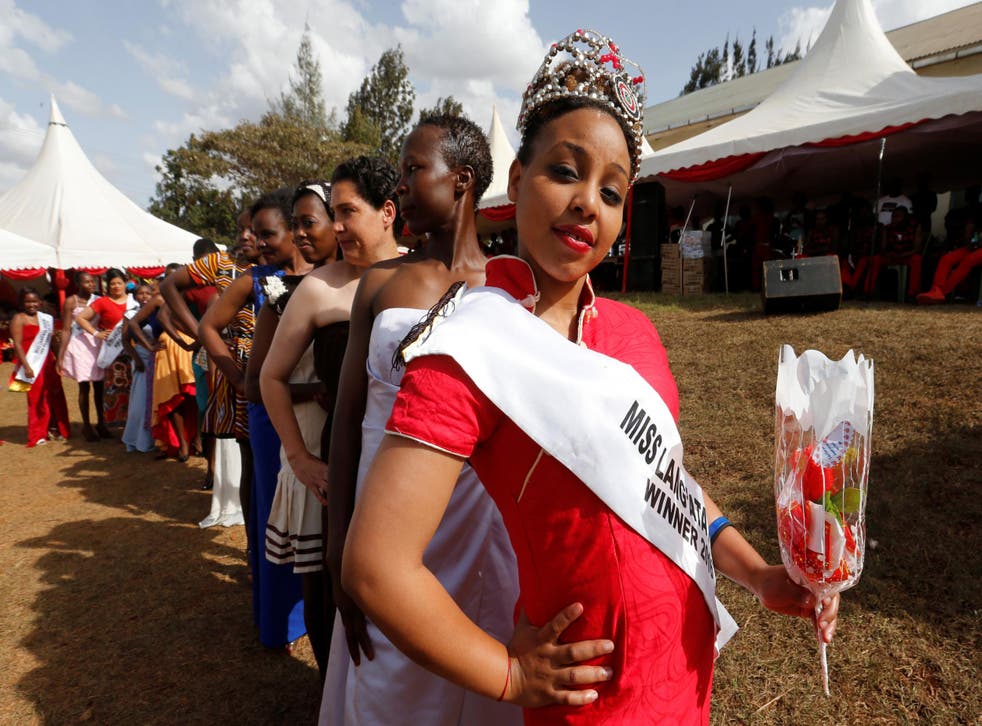 Amnesty International has condemned the death sentence that was handed to a beauty queen who murdered her boyfriend by stabbing him 25 times.
Ruth Kamande – who won a jail beauty pageant while awaiting trial – repeatedly plunged a kitchen knife into Farid Mohammed during the attack at his home in Nairobi, Kenya.
The 24-year-old was furious after coming to believe her partner, also 24, had tried to infect her with HIV, the country's High Court heard.
But judge Justice Jessie Lessit dismissed claims she was acting in self-defence after the pair had fought, Kenya's Daily Nation newspaper reported.
She said the wounds were not consistent with Kamande's allegations that her victim had pinned her down as they fought, noting that post-mortem examinations showed his injuries were inflicted at intervals and not by a person lying down.
"She stabbed the deceased 25 times, and not in quick succession, but rather spaced it out as if savouring it in pleasure," said Justice Lessit while passing sentence.
"I want young people to know that it is not cool to kill your boyfriend or girlfriend even where you feel disappointed or frustrated – don't do it," she added. "Instead, it is cool to walk away and thereafter to forgive."
The judge accused Kamande of "manipulative" behaviour including inflicting minor stab wounds on herself and accessing the victim's mobile phone after he died.
Mr Mohammed's family welcomed the sentence, which will see Kamande hanged. They said it matched the crime which took place in September 2015.
"We're glad that this day came and his grandparents, his sister were actually in court today when this verdict was given," said aunt Emmah Wanjiku. "He had just started his job when his life was cut short."
World news in pictures

Show all 50
But Amnesty International intervened to criticise the punishment.
"We are concerned that Kenya continues to use this cruel, inhumane and outdated mode of punishment," director Irungu Houghton said in a statement. "This sentence is a blow to Kenya's progressive record in commuting death sentences to terms of imprisonment."
He added there was no credible evidence the death penalty deters crime better than other punishments and asked the courts to rehabilitate Kamande instead.
Her lawyer Joyner Okonjo said she would appeal the sentence but, if carried out, it would be the first state execution in the country since 1987.
Join our new commenting forum
Join thought-provoking conversations, follow other Independent readers and see their replies